Zane Griffin Talley Cooper researches the cultural and ecological politics of digital media infrastructures, and how they intersect with regimes of energy production and raw resource extraction across the Arctic.
Zane Cooper is currently a doctoral candidate at the Annenberg School for Communication at the University of Pennsylvania, a doctoral fellow at the Center for Advanced Research in Global Communication (CARGC), and a consulting researcher at the McHarg Center at the Weitzman School of Design, where he is working on thematic development for the International Green New Deal Atlas.
His dissertation (BIT/COIN/RARE/EARTH: Data, Energy, and Extraction across the Arctic) is a multimodal and multi-sited ethnographic study of the entangled material practices of data, energy, and extraction in and between Iceland and Greenland. In this work, he juxtaposes Iceland's booming cryptocurrency mining industry with Greenland's nascent rare earth mining industry in order to bring into sharper relief the circuitous ways in which material cultures of data production are maintained not so much through linear supply chains, but through a more complex matrix of energy production, resource extraction, and logistical geographies. Cooper hopes to eventually be able to adapt this work to prescriptive policy frameworks that can help build a more cohesive regulatory regime for data, energy, and extraction, not as siloed knowledges, but as necessarily shared areas of concern.
Cooper is also a filmmaker, currently exploring VR and 360-degree video as a method for analyzing and communicating complex infrastructural ideas. His first VR short film, "Alchemical Infrastructures: Making Blockchain in Iceland," is a multi-sited ethnographic study of the blockchain industry in Iceland, and the ecology of nuanced relationships that work to maintain it. The film was part of a multimedia exhibit at the Annenberg School for Communication, where it was on display from September 2019 through May 2020. The exhibit was displayed virtually at the Association of Internet Researchers annual conference in October 2020, and pieces from the exhibit have been commissioned for a larger exhibition of extraction art called "Extraction at the Edge of the Abyss," which will run from July-September 2021 at the Supercollider Gallery in Los Angeles.
Education
B.F.A., University of Colorado, 2010
M.A., California State University San Marcos, 2016
M.A., University of Pennsylvania, 2018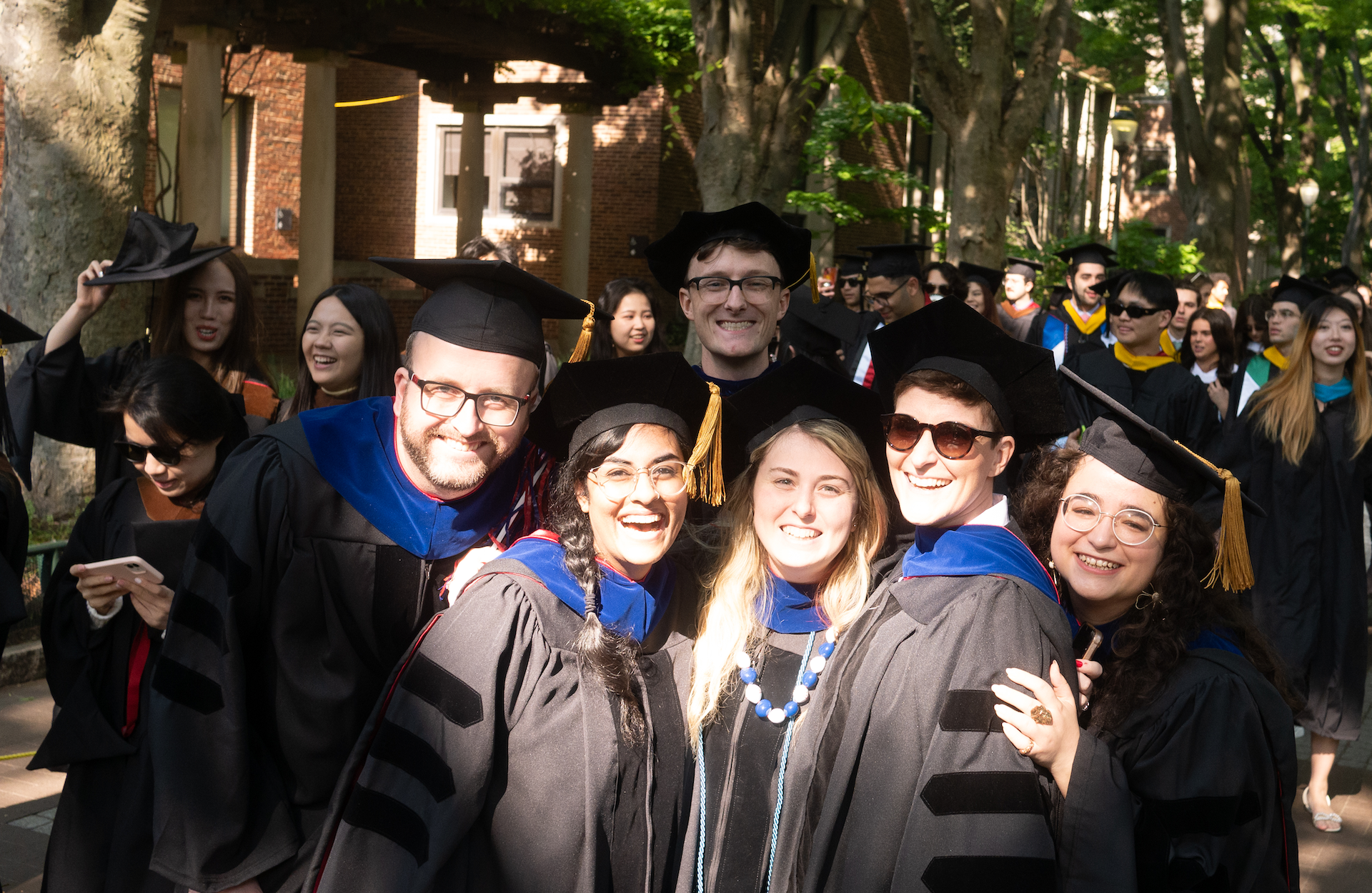 News
Earlier today, the Annenberg School for Communication held its annual graduation ceremony for doctoral students. The in-person celebration honored 12 graduate students who have earned their doctoral...