Communication Major Alumnus Q&A: Kevin Esteves (C'12), Senior Director of Digital Content Strategy, NBA
Esteves discusses his experience writing for the DP and what it's like to manage social media professionally.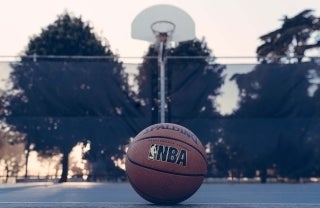 In celebration of the 40th anniversary of the Communication major at Penn, each Monday this semester we're running a series of Q&As with notable alumni, which continues today with Kevin Esteves (C'12).
A 2012 Penn graduate, Kevin Esteves pursued sports communications opportunities as an undergraduate, including sports writer and editor for the Daily Pennsylvanian. He has worked with the National Basketball Association's (NBA) social media since shortly after graduation, and he is currently the NBA's Senior Director of Digital Content Strategy, using analytics to guide content production.
You were a sports writer and sports editor for the DP while at Penn. How did your experiences at Penn prepare you for a professional sports marketing/production career after graduation?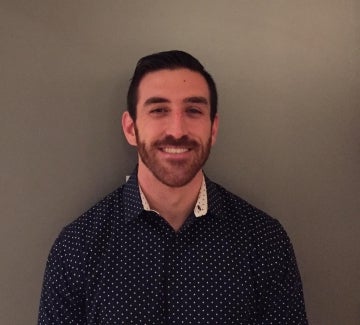 I am incredibly grateful for the opportunities I had at Penn and the DP to develop my journalistic chops. While it may seem counter-intuitive that years of long-form writing would help me craft tweets of hashtags and emojis, I absolutely credit the editorial skills I developed at Penn for my transition to a successful career in social media. At the end of the day, it's still storytelling. Good social media content tells a story, and that's what I learned how to do at Penn. The skill of storytelling takes many forms as well, and it's not just highlighted in the public-facing content we produce. Whether I am crafting a detailed social content analytics report or I am preparing a brief on the latest industry trends, I lean on my storytelling skills to share complex information in a way that is logical and digestible.
Tell us about your career trajectory with the NBA, and what you're doing now as a Social Media Manager.
I have worked in the same group throughout my 5 years at the NBA, but, given the ever-changing landscape of social media, my focus, and the group's focus, has adapted and evolved each year. I joined the NBA in October 2012 and began as a nighttime social media producer, primarily tasked with live-tweeting NBA games from the league's main @NBA account. The role involves tweeting score updates, cutting highlights, and distributing social media content across our platforms. Over time, I shifted into more of a daytime role to focus on our content strategy and business relationships with the various social media platforms. I now manage a team dedicated to these areas of focus. One of the most important things we do is use social media analytics to inform our content decisions. As the demands of social media continue to evolve, we need to be extremely disciplined in determining what content we produce, how it's created, and where it goes.
Even in your relatively short time working professionally in social media, have you seen changes in the way people are using different forms of social media, and consequently in the way that brands need to adapt?
Absolutely. As social media has evolved, the agency of the individual user has shifted dramatically. When you think about the way people first used Twitter or Facebook, it was almost purely a means of simple information sharing. Users shared links of interesting articles they read or gave a one-sentence long status that told their followers what they were up to that day. Now, users have dozens of social media tools, even within the same app, to create rich content that can rival that of major publishers. For example, individuals can live stream experiences from the palm of their hands, and can attain a stream quality comparable, if not better, than some of the very best camera productions of years past. From a brand perspective, the realization has set in that we're not the only content creators out there. Everyone is empowered through social media to be their own producers. Our next piece of viral NBA content can come from anywhere. We are actively partnering with individual users and influencers to enrich our own content offerings because we understand that we're not the only ones capable of creating engaging NBA content.
You've made a career out of something that's clearly a personal passion for you. What advice do you have for students looking to parlay their passions — whatever those may be — into successful careers?
My passion has always been basketball above anything else. My first dream job was to play professional basketball in the NBA. While that did not exactly work out, I remained dogged in my determination to channel my passion for basketball into a career. I was open and willing to adapt, and upon entering Penn, I wanted to give sports journalism a try, in the hopes of potentially becoming an NBA writer. For that reason, I decided to join the DP and major in Communication at the Annenberg School. After graduation, I searched for sports opportunities high and wide and ultimately found an internship gig with Five-Star Basketball, where I covered high school and AAU basketball. Later that summer, I received an opportunity to work for NBCOlympics.com during the 2012 Games. I was a sports producer for the Badminton section of the website. It was not basketball, but I understood the experience would help me in my pursuit of my ultimate goal. Shortly thereafter, I was fortunate enough to land a social media position at my dream company, the NBA. Never before had I planned or envisioned working in social media, but the job was, and has been, incredible. Working in social media for the NBA, you need to have the pulse of the league and the fans. You are intimately involved and connected to the game, and it is your responsibility to engage and nurture the passion of fans around the world. Given my passion for the game, it is EASY to work hard. I am personally invested in doing the best job possible, not for a raise or a promotion, but because I love doing my job and getting better at it.
If you too can find that passion, and an opportunity to channel it, your self-motivation will take over and drive your performance in any field. In short, find your passion, pursue opportunities that will feed your passion, adapt when needed in your pursuit and, when you are fortunate enough to land such an opportunity, use your passion to fuel your work ethic and overall performance.
How did your experience as a Communication major prepare you for your job? When you look back on your time at Annenberg, were there specific experiences that stick with you?
The Communication major gave me such a wide palette and background in media that has served me incredibly well in my career. I took classes that ranged from the study of political campaign messaging to the interplay between communication and behavior. As digital media continues to change, I am grateful for the diverse set of courses I was able to take because they have prepared me to look at communication, whether it be on social media or not, through a variety of lenses.
Don't miss our interviews with the Washington Post's Ashley Parker (C'05), Teach for America's Mika Rao (C'96), Northwestern University's Jabari Evans (C'04), Baked By Yael's Yael Krigman (C'02), life coach Caren Osten Gerszberg (C'86), CHOP's Lisa Serad (C'07), and How I Decide's Adrianna Massara (C'10).