Communication Neuroscience Scholar Emily Falk Promoted to Full Professor
She is an innovative and collaborative scholar, a thoughtful teacher, and a committed supporter of young researchers.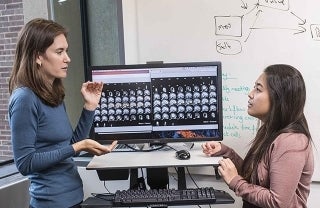 When Emily Falk started her doctoral program at the University of California, Los Angeles, she had no intention of becoming an academic. She was there to earn the degree she needed to do applied policy work.
"I didn't know any professors when I was growing up," says Falk, "so the possibility of becoming an academic never really occurred to me until I discovered how much I liked research."
Fast forward nearly a decade and a half, and Falk — who recently received promotion to full professor at the University of Pennsylvania — is not only a preeminent scholar in her field, but also collaborates with partners outside of academia to increase her work's impact.
"I am delighted that Emily Falk has been promoted to full professor," says John L. Jackson, Jr., Dean of the Annenberg School for Communication. "She is an innovative and collaborative scholar, a thoughtful teacher, and a committed supporter of young researchers."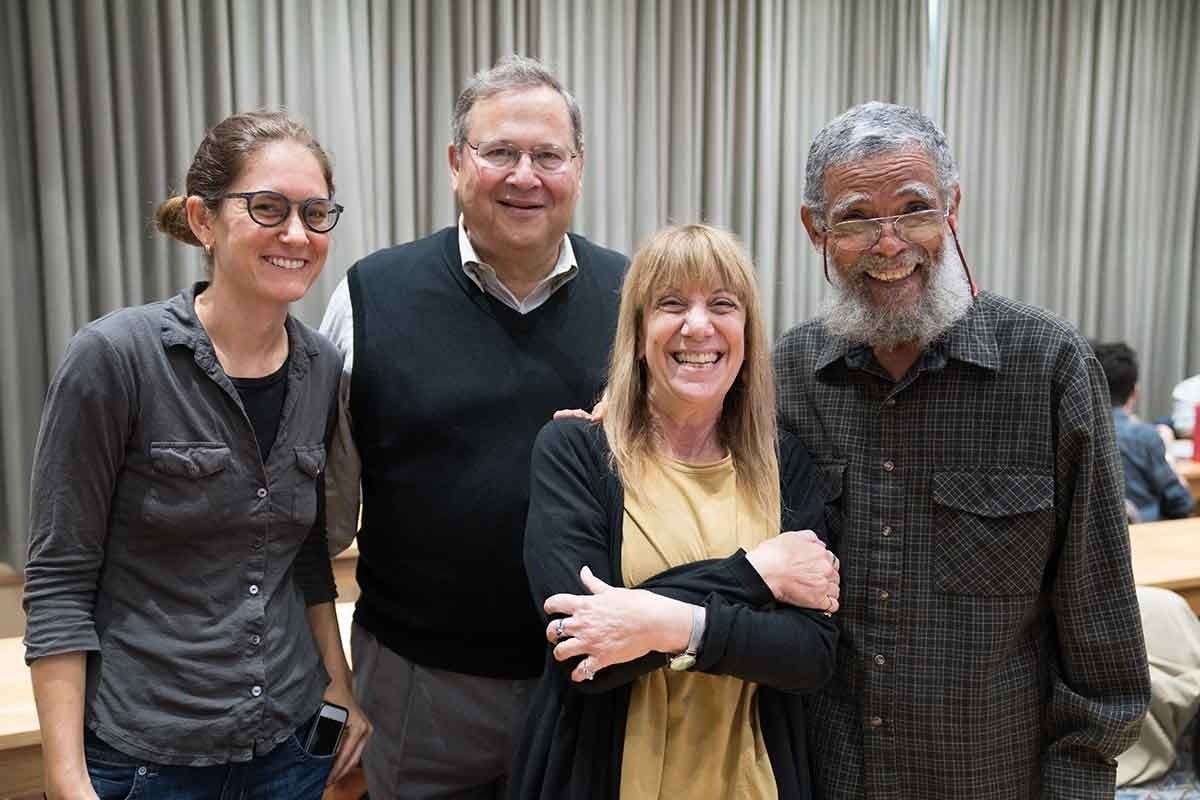 As Professor of Communication, Psychology, and Marketing and director of the Communication Neuroscience Lab, Falk uses imaging techniques like fMRI that map activity in the brain in real time. By looking at how people's brains respond to, for example, news headlines or public health messaging, Falk's work unlocks the unconscious and hidden dynamics in the brain that shape our thinking. Often what people don't know about their own mind can impact the way they respond to information and how they behave later.
This unconscious information can also provide broader insights about how people think. In fact, Falk's team has shown that the brain activity of just a handful of study subjects can predict how large groups of people as a whole will respond to mass media campaigns and news headlines. Her work also explores peer influence and risk taking in adolescents and adults.
The ultimate goal of this work is to make people healthier and happier, and the lab's work does that by encouraging behaviors like exercise that promote health, or those like civic engagement and voting that promote strong social fabric.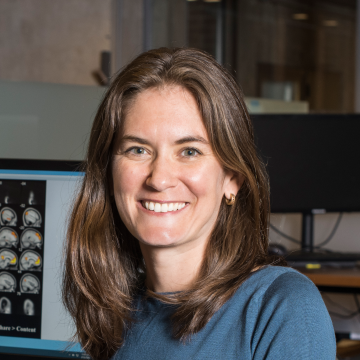 Falk also explores how both healthy and unhealthy behaviors spread through social networks. She traces the full progression of information transmission, processing, and effects of media and interpersonal influence on these behaviors — from one brain region to another, from one person to another, and ultimately from individuals to larger social and cultural communities.
Some of her recent work has been breaking new ground in the way that brain networks and social networks influence and inform one another.
One ongoing study looks at binge drinking on Penn's campus, following a group of undergraduate students intensively for a month and checking back in with them over a year to learn about how social ties influence drinking behavior. In another, Falk and her team are using geolocation data to understand how exposure to point of sale tobacco messaging affects smokers' cravings and smoking habits, and how their brains respond to smoking cues.
"I am thankful to work at a school that is so supportive of this type of high risk, high reward research," says Falk. "Annenberg's willingness to fund exploratory work has allowed my team to develop innovative projects that expand our understanding of the field."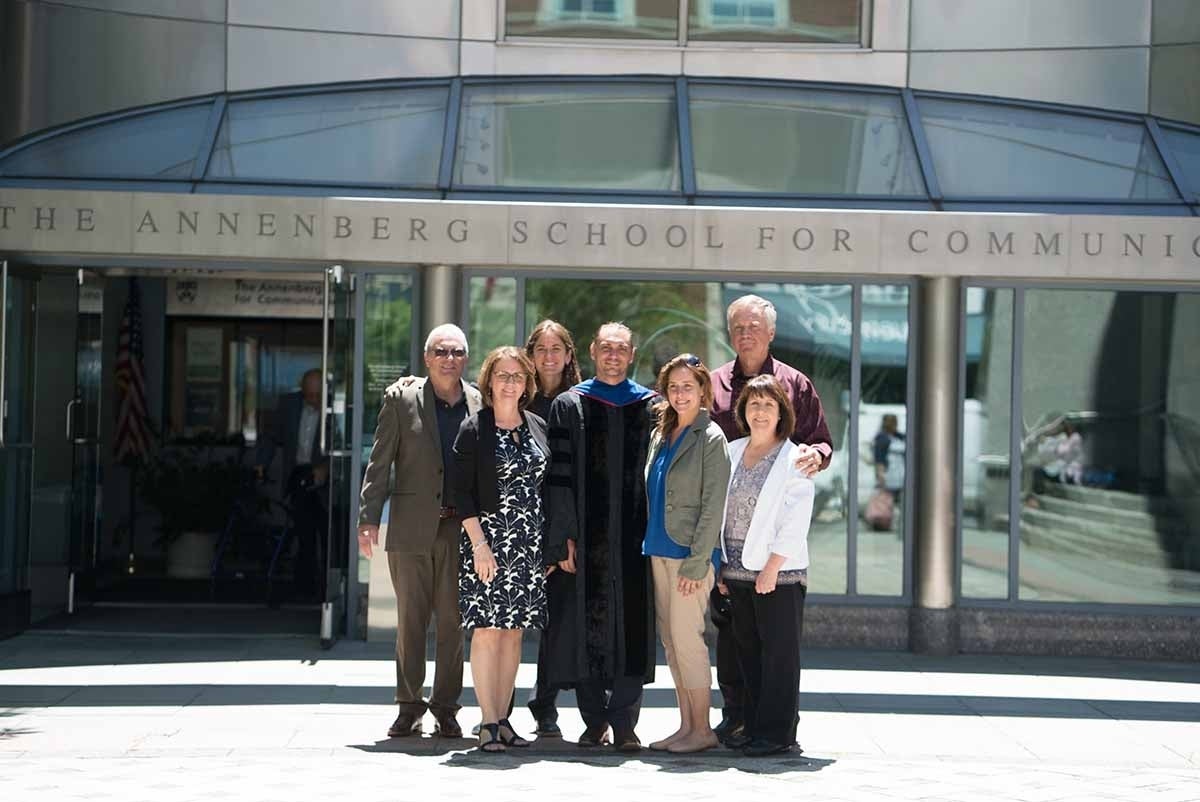 Falk's research has resulted in approximately 100 peer-reviewed journal articles, book chapters, and other research pieces. In 2019 alone, she has published 10 articles and has another dozen in revision or under review.
She has received millions of dollars in research funding and won numerous awards, including many recognizing her outstanding accomplishments as an early career scholar: the Young Scholar Award from the International Communication Association (ICA), the Young Faculty Award from the Defense Advanced Research Projects Agency (DARPA), the New Innovator Award from the National Institutes of Health, the Rising Star Award from the Association for Psychological Science, and the Early Career Award from the Attitudes Division of the Society for Personality and Social Psychology.
Falk enjoys teaching graduate and undergraduate students, and her classes cover research methods as well as social neuroscience and communication. In the upcoming academic year, she will serve as an inaugural Provost's Faculty Fellow at Penn's Netter Center for Community Partnerships. This role will allow her to expand the community service component of her undergraduate courses.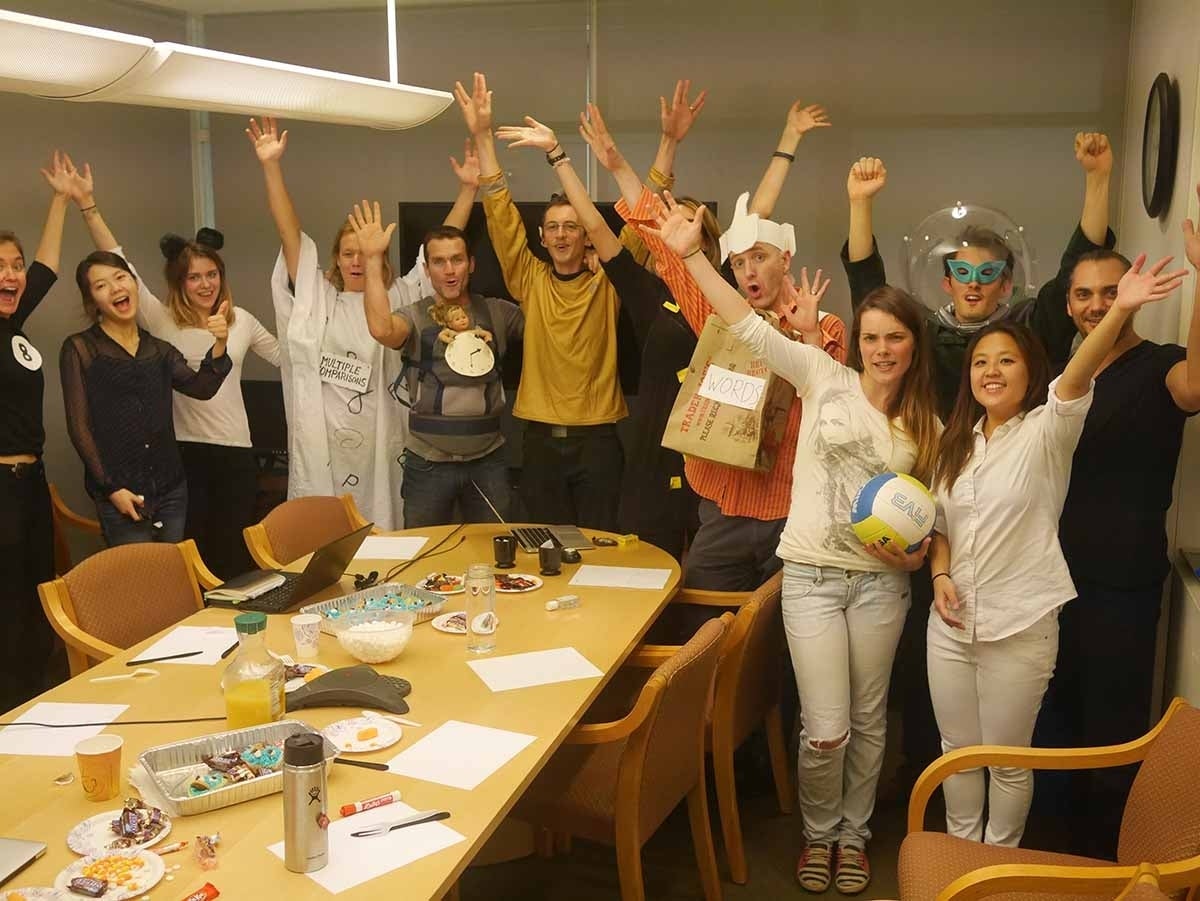 The thing Falk stresses the most about her career is how much she enjoys working with other people. In addition to collaborating with a number of scholars at Penn and around the country, Falk's lab includes nearly 20 graduate students, postdoctoral fellows, and research staff, as well as a team of undergraduate researchers.
Falk is known for incorporating fun moments into the research process and encouraging her team members to get to know one another on a personal level. These fun moments include things like "five minutes of silliness" at the beginning of weekly lab meetings and the annual tradition of Lab-o-ween, when the team dresses up in costumes and completes a scavenger hunt around the school.
Falk says this approach inspires creativity and productivity, and that it's important to remember that you can be a serious scientist without taking yourself too seriously all the time.
"My team is awesome, and they are absolutely the light of my workday," says Falk. "We all share a common goal of trying to make other people's lives happier, healthier, and longer, and that thread runs through all of our work. Collaborating with a diverse team means that we can tackle bigger problems than any of us would be capable of doing alone."