Exploring Inequalities in Health Through Cognitive Science and Family Conversation
Doctoral candidate Mary E. Andrews believes that personal stories can help people live healthier lives.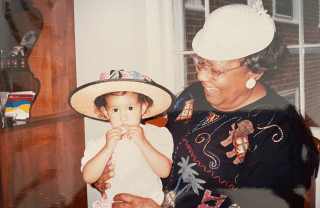 As an undergraduate, Mary E. Andrews thought she'd become a nurse, working with patients face-to-face, but after starting her studies in nursing, she soon found herself captivated by the neuroscience behind people's health decisions. 
Fast forward to 2018, and after completing a fellowship at the National Institute of Minority Health and Health Disparities, Andrews matriculated into the doctoral program at the Annenberg School for Communication at the University of Pennsylvania.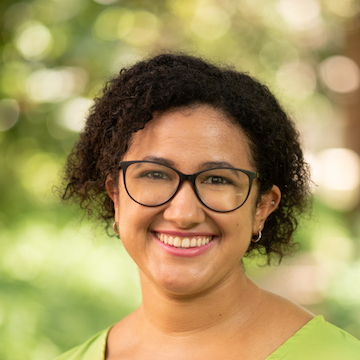 In May, Andrews, who uses cognitive science to understand the effects of tobacco-related messaging in America, stepped out of the lab and into her great aunt Helen's home to talk about Helen's experiences with smoking.
"I'm a Black mixed-race woman and both of my Black grandparents — my paternal grandparents — died from tobacco-related cancers, while my white maternal grandparents have not, even though they all had a similar upbringing," Andrews says. 
Helen, Andrews's paternal great aunt, grew up at a time when nearly half of American adults smoked cigarettes. At the same time, the tobacco industry was aggressively marketing menthol cigarettes to Black Americans, by donating to historically Black colleges and universities (HBCUs) and printing ads in Black newspapers and magazines.
"As a researcher, I see these state and national trends on how the tobacco industry has harmed marginalized populations, and as a person, I see that too in my own life and family," she says.
Interviewing her great aunt is a departure from Andrews' normal research methods. While most of her past research has looked at tobacco messaging from a quantitative perspective, Andrews is working on a personal project exploring racial health disparities within her own family.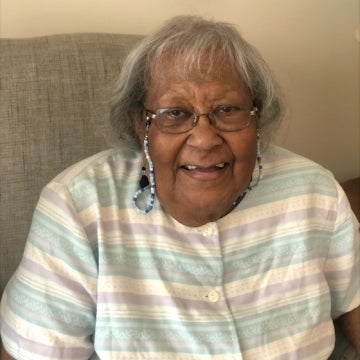 "I've always wanted to dig into my family's experiences growing up with more sexist and racist policies, to get a chance to talk to them about their own personal identity and how that's related to health," Andrews says. "As I finish other research, I've finally made the time to do that."
As a joint member of the Communication Neuroscience Lab and the Health Communication & Equity Lab, Andrews studies how tobacco advertising affects the health of groups disproportionately targeted by the tobacco industry — namely Black Americans, members of the military, LGBTQ+ populations, and people with a low socioeconomic status. 
She also explores how neuroscience can detect and explain biological reactions to those health messages in all people and how better health communication and tobacco restrictions could reduce health disparities.
"In my research, I'm trying to find ways to increase exposure to messages that help you engage in behaviors that improve health, such as getting you to not smoke or getting you to visit a doctor," Andrews says. "But my research also involves exposing the effects of bad or harmful communication, like heavily advertising cigarettes at a store cash register."
In talking to her great aunt, Andrews found that, unlike her grandparents who considered themselves "smokers" and made smoking part of their identity, her great aunt saw smoking as just a way to relieve stress. While many people use cigarettes to relieve stress, this type of coping mechanism is common in many marginalized groups, who regularly face stressors unique to being marginalized like discrimination on an interpersonal level.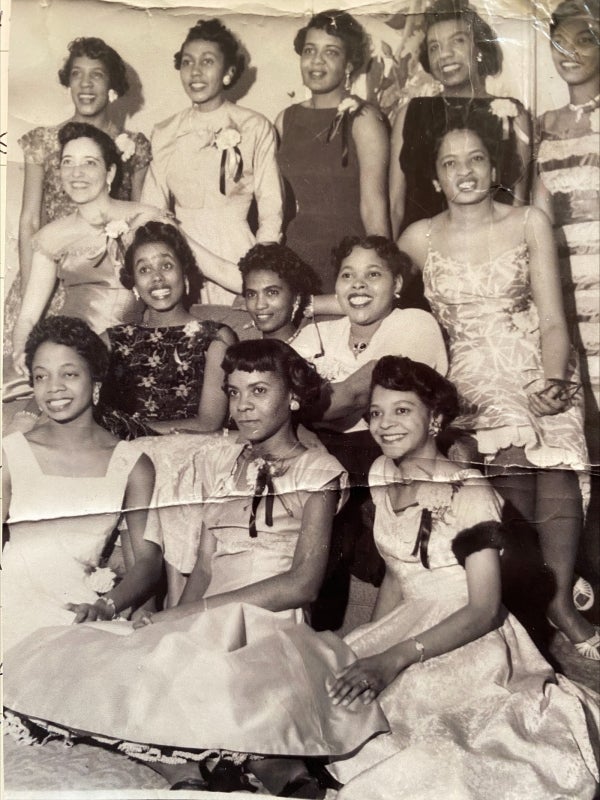 For the next piece of her autoethnography, Andrews plans to interview her maternal grandfather, the oldest member of her maternal side of the family.
"He has a different racial identity, a different gender identity, but is in the same age group as my great aunt and has gone through the same events in the U.S. as my paternal grandparents — just experienced them differently," Andrews says. "It's a flipped perspective."
Andrews has found that this project has enriched her quantitative research as she finishes her dissertation, and helped her to become a better researcher and thinker.
"Autoethnography is new to me, and I've found that it is rigorous. It's empirical," Andrews says. "I love how I'm the only person who can answer these questions because I grew up in my mixed family and my positionality gives me a unique perspective. When I'm running an experiment, having more people is an asset. But I'm learning that a deeper dive into the lives of a few people is worthwhile knowledge on its own and as a compliment to my experimental work."
After graduation, Andrews is headed to Stony Brook University, where she will be an IDEA (Inclusion, Diversity, Equity, and Access) Fellow in Health Disparities and Critical Health with the School of Communication and Journalism and Alda Center for Communicating Science, teaching students and continuing to research health disparities.
"My research will definitely still be very much tied to how your identity and exposure to different types of media impact health," Andrews says, "but I will be in a new place that has its own particular health disparities. I want to cater my research to the community's needs and work on interventions to reduce those disparities."