#QIS2: The Second Queer Internet Studies Symposium Held at Penn
Co-organized by Jessa Lingel, #QIS2 was a space to envision what Queer Internet Studies might look like.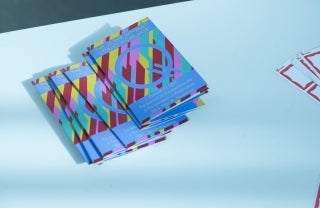 Co-organized by Jessa Lingel, Ph.D., assistant professor at the Annenberg School, Jack Gieseking, Ph.D., assistant professor at Trinity College, and the Alice Paul Center at the University of Pennsylvania, the second Queer Internet Studies Symposium was held at the Institute of Contemporary Art at Penn on February 17. #QIS2 was space to share research, make art, organize activisms, and develop an interdisciplinary conversation of what Queer Internet Studies might look like and mean for research, policy, and activist agendas.
The organizers opened the day by inviting participants to break into small groups that could discuss key questions for the Symposium. What would a queer internet look like and how could it be studied? Participants shared the questions and projects that brought them to QIS and began to talk about potential points of connection.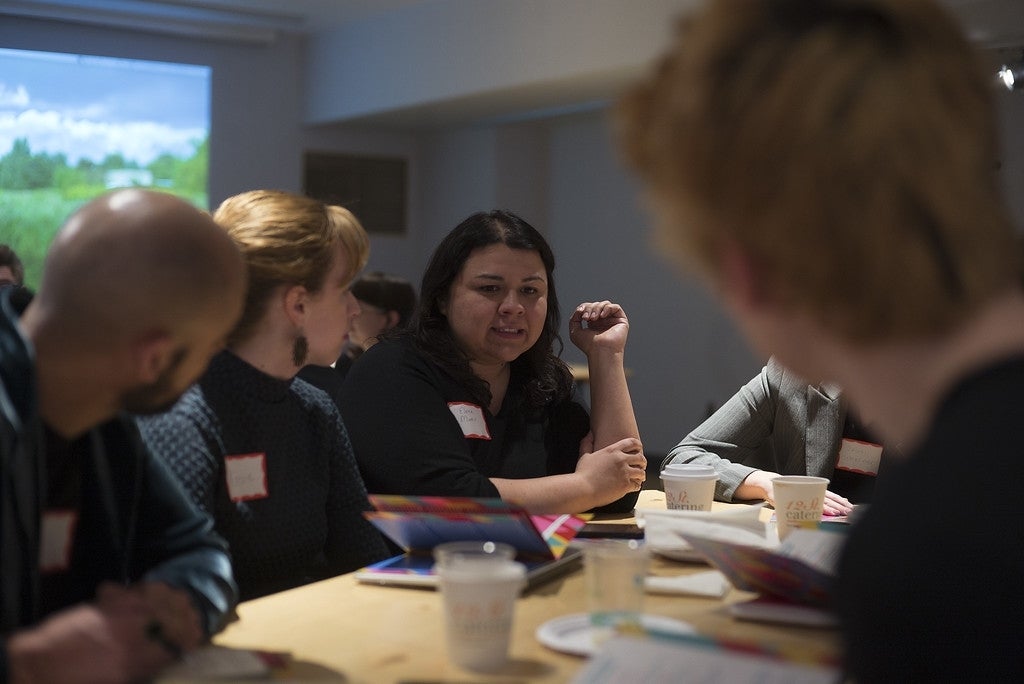 The organizers followed the discussion with a research roundup: five experts shared their perspectives on a particular facet of queer media and technology.
Mia Fischer, a doctoral candidate at the University of Minnesota, talked about intersections between trans people and surveillance studies.
Oliver Haimson, a doctoral candidate at the University of California, Irvine, described his work on trans identity and social media.
Carmen Rios, a writer, social media maven, and activist leader, spoke about online communities and feminist politics.
Adrienne Shaw (Ph.D. '10), an Annenberg alumna and assistant professor at Temple University, talked about the LGBT games archive.
Mitali Thakor, Ph.D., a postdoctoral fellow at Northwestern University, shared her work on digital vigilante-ism against sex trafficking. 
With both queer theory and internet studies spread out across a number of fields and disciplines, the research round up spoke to the breadth of possibilities for thinking about queer internet as both a research and policy agenda.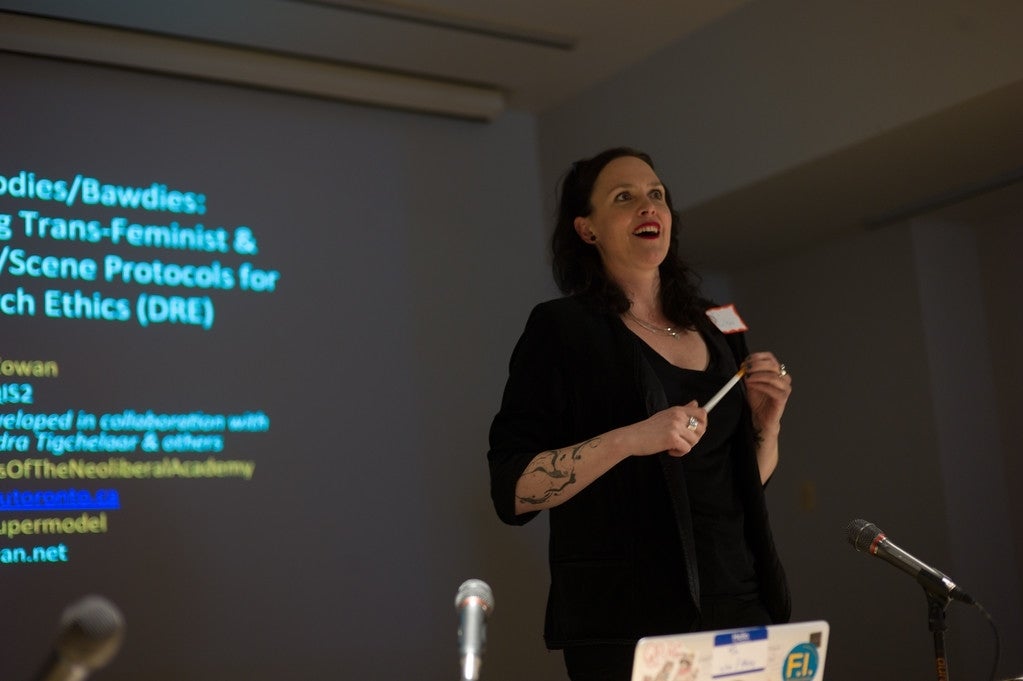 Artist and academic TL Cowan, Ph.D., assistant professor at the University of Toronto, then led a participatory workshop called "Internet of Bodies/Internet of Bawdies." Part theoretical inquiry, part brainstorming session, and rapid prototyping exercise, the workshop offered an embodied means of working through sexuality, performativity, and technological change.
Rather than a traditional keynote dialogue, the organizers asked Katherine Sender, Ph.D., professor at the University of Michigan, to act as an interlocutor for Shaka McGlotten, Ph.D., associate professor at Purchase College, SUNY. Their dialogue ranged from racism and desire to sped up and slowed down experiences of intimacy, from surveillance and performativity to social media platform politics. As a freeform conversation, Sender and McGlotten both addressed and reworked themes that had surfaced throughout the day around queerness, technology, and desire.
The closing session focused on brainstorming a series of future projects and connections, which the organizers hope to see developed in the coming weeks and months.