Rainbow Arcade: Alumna-Created Exhibit on LGBTQ Video Game History
Adrienne Shaw's decades-long research will be on display as an exhibit at Schwules Museum in Berlin.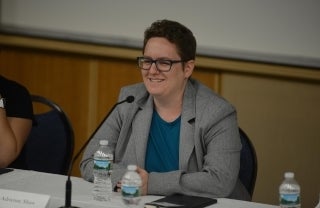 The summer after Adrienne Shaw's first year as a graduate student at the Annenberg School, she conducted a research project that involved interviewing video game designers who had worked on games with LGBTQ content. This work led her to create a master list of LGBTQ video games, which at the time consisted of about 50 games.
Ten years later, Shaw pulled the list out of her files, dusted it off, and decided to do something no one else had done — create a history of LGBTQ video games. This research eventually became known as the LGBTQ Game Archive; currently documenting approximately 1200 games, the archive is continually growing.
The research is extensive, but Shaw, now an Associate Professor at Temple University, says, "If I'm ever actually finished with this project, I will be really sad because that will mean there are no more LGBTQ games."
Through a collaboration with Schwules Museum in Berlin, Shaw's history of LGBTQ video games will be on display as an exhibit entitled "Rainbow Arcade." Developed by Shaw and her co-curators Sarah Rudolph (Editor in Chief of brause*mag) and Jan Schnorrenberg (a PR professional for Schwules Museum), "Rainbow Arcade" is the world's first queer video game history exhibit. It features 30 years of media history, examining contemporary pop culture and questions of representation.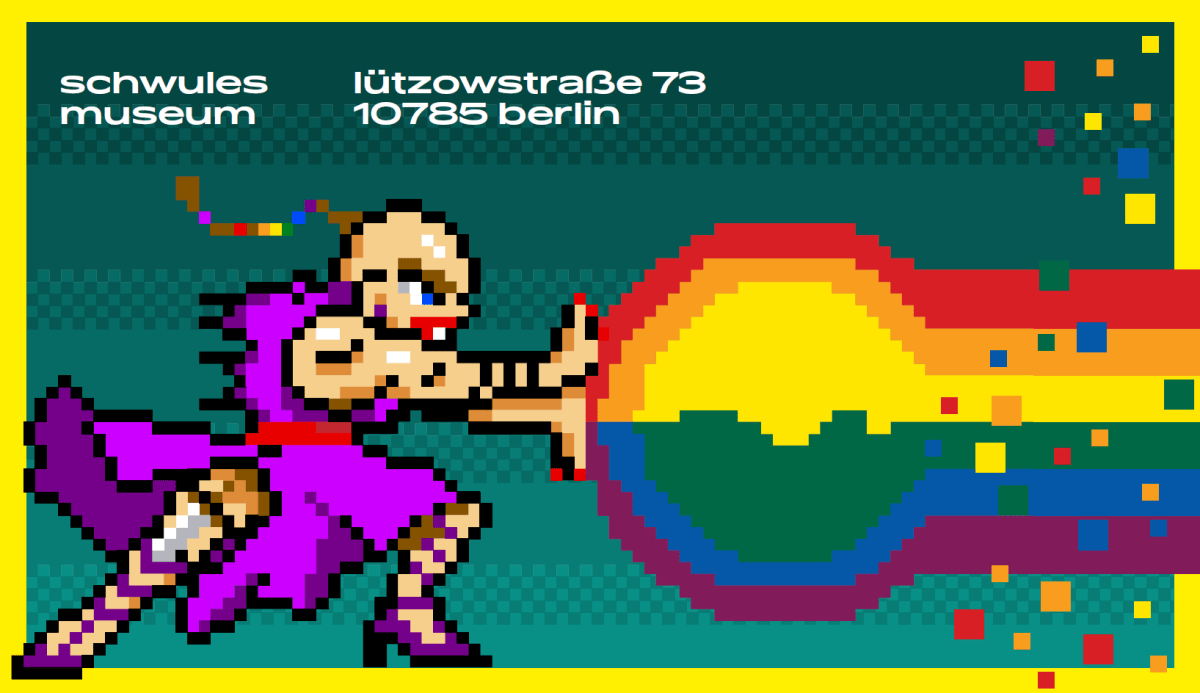 "Rainbow Arcade" covers many facets of LGBTQ games and gaming. The exhibit will feature a timeline of LGBTQ gaming history, including both mainstream industry representation of LGBTQ characters, as well as indie games with more overt LGBTQ themed content. "Rainbow Arcade" will also include profiles of game designers — both within the mainstream industry and the indie market — who identify as LGBTQ. Also on display will be LGBTQ gaming communities, complete with cosplay photos. In an effort to fully capture the LGBTQ gaming experience, there will also be a section focused on discrimination and harassment of LGBTQ designers and gamers, as well as negative content portrayed in games. And lastly, "Rainbow Arcade" will attempt to imagine the future of queer gaming.
Throughout the exhibit, eleven playable games will be available for attendees to interact with. While most of the playable games are from the current decade, Caper in the Castro will also be included in the exhibit. Released in 1989, Caper in the Castro is one of the early LGBTQ video games; gamers play as Tracker McDyke, a lesbian detective, who must solve the disappearance of her friend, drag queen Tessy LaFemme.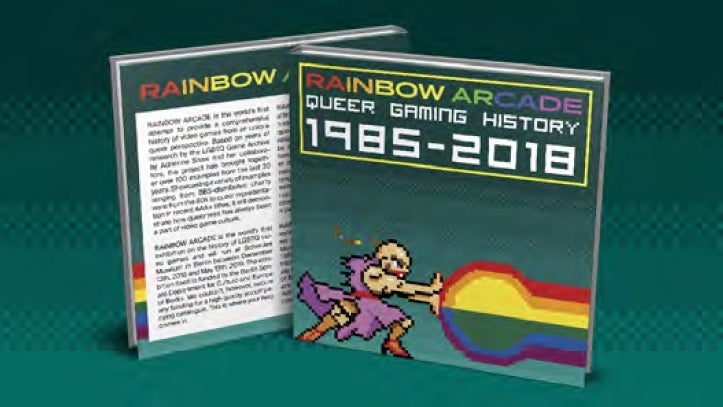 Thanks to successful fundraising efforts — the museum received the largest single exhibit grant in its history for "Rainbow Arcade," and Shaw and her collaborators ran a Kickstarter campaign that raised over €28,000 — the "Rainbow Arcade" catalog will also be released. Initially made available only to those who backed the Kickstarter campaign, Shaw hopes the catalog will be sold online and thus accessible to a larger audience.
"Rainbow Arcade" opens Thursday, December 13 and will run until May 13, 2019. Shaw will deliver brief remarks at the exhibit opening and will also participate in a panel discussion with Mascha Tobe of Computerspielemuseum entitled "Queer Gaming Treasures and Their Preservation" on December 15, one of seven events offered as part of the exhibit's programming. She will return to Berlin to moderate the exhibit's closing panel discussion in May.
"I'm excited to see the exhibit in person," Shaw says. "I've been collaborating with my co-curators virtually for so long, and now I'm finally going to see how everything has come together."