Viewing 2021 Through A Lens: Photojournalist Kylie Cooper C'22 Captures History
Cooper's annotated photo essay about the liminality of 2021 captured the Capitol insurrection, the Ground Zero commemoration of the 20th anniversary of 9/11, and more.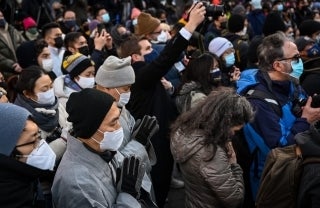 Just six days into 2021, Kylie Cooper (C'22) realized she was witnessing American history in the making. As supporters of then-President Donald Trump congregated in Washington, D.C., what began as a rally against President-elect Joe Biden's victory became the violent event now known as the Capitol insurrection.
Cooper, a freelance photojournalist, had previously covered a Trump rally as a staff photographer for The Daily Pennsylvanian and, as an Asian-American woman and a member of the press, expected to feel out of place at the event. Still, she remembers sensing a "very charged energy" in the air that day that made her extra uneasy.
On multiple occasions, Cooper was chased and harassed by the crowd outside the Capitol, despite identifying herself as an independent photographer. Some yelled at her to leave, and at one point, a man with a megaphone instructed the crowd to "get" Cooper and smash her camera. She managed to escape unharmed, and with a set of unforgettable images from the day – rioters attempting to scale the building's scaffolding, waving American flags set against bursts of smoke bombs.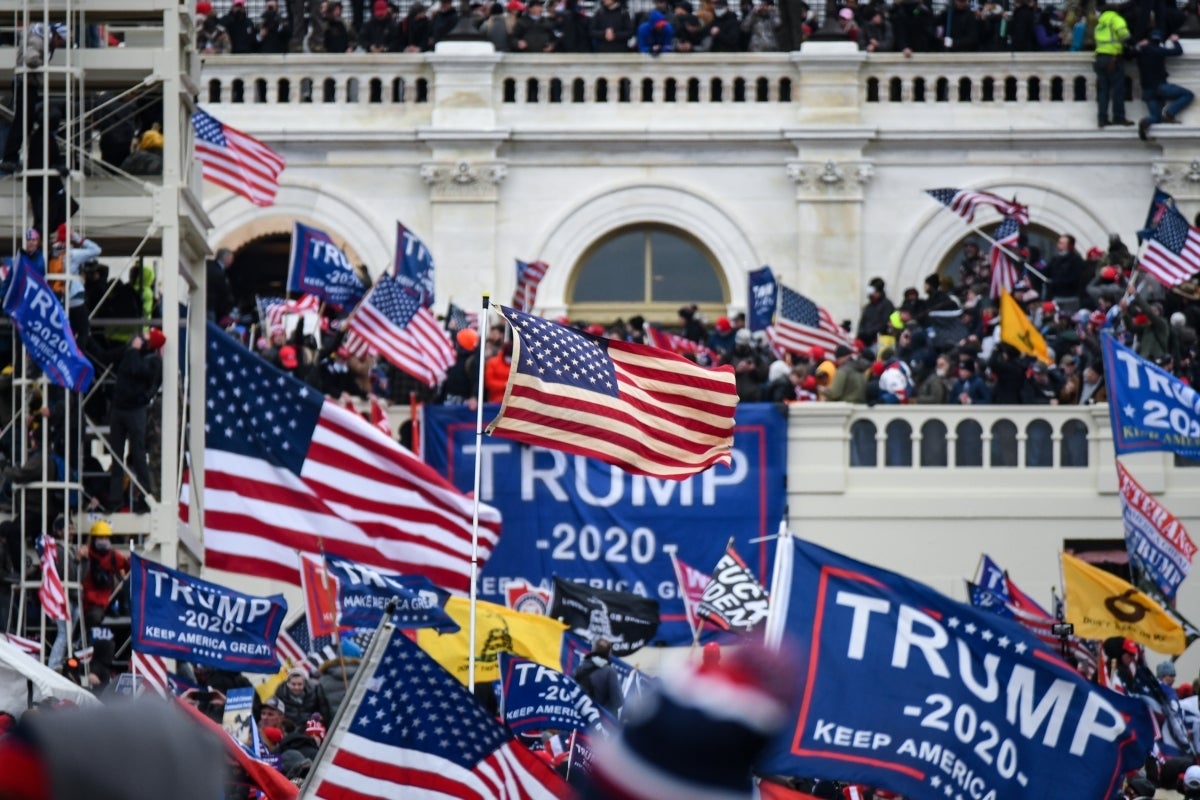 While she felt disappointed and stunned by what she had witnessed, the experience only affirmed Cooper's belief in the importance of journalistic documentation and storytelling.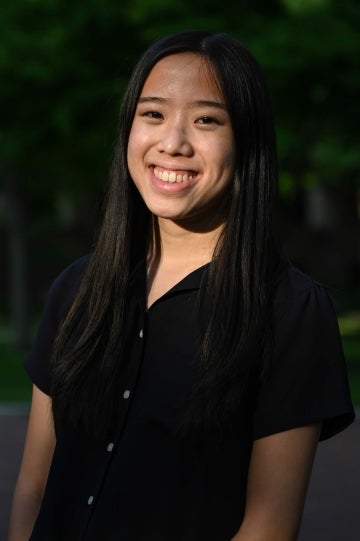 "With the recent one-year anniversary of the insurrection, the photojournalism community was reflecting on how, if no journalists had been there, we wouldn't be able to talk about a lot of it today," she says. "It's so integral that we were there to document it. I think that's very powerful."
For Cooper, this appreciation first began in her sophomore year of high school. She joined the photography club, borrowing her mom's Nikon DSLR until, as she now admits, "It became my own."
In her junior year, the club partnered with a class at the University of Massachusetts Dartmouth to visually document the region where Cooper grew up, near Fall River, Massachusetts. Once a thriving hub of textile production, Fall River had experienced industrial decline, high crime, and economic downturn in recent decades – but the project aimed to show a more nuanced and human portrait of the city. Students went into locally-owned businesses to speak with the owners and workers, take their photographs, and tell their stories.
"I was so inspired by how these stories were right there in our backyard. You didn't have to go far to find inspiration," Cooper says. "That's really what sparked an interest in photojournalism for me."
As an undergraduate at UMass Dartmouth, Cooper first wanted to study astrophysics, but realized that she didn't particularly enjoy math. She then switched to majoring in English. 
"I knew that at the heart of it, I really wanted to do photojournalism. I had shied away from it because I knew that it wasn't a very easy field to get into," she says. "But I figured that if I tried hard enough, I could eventually make it."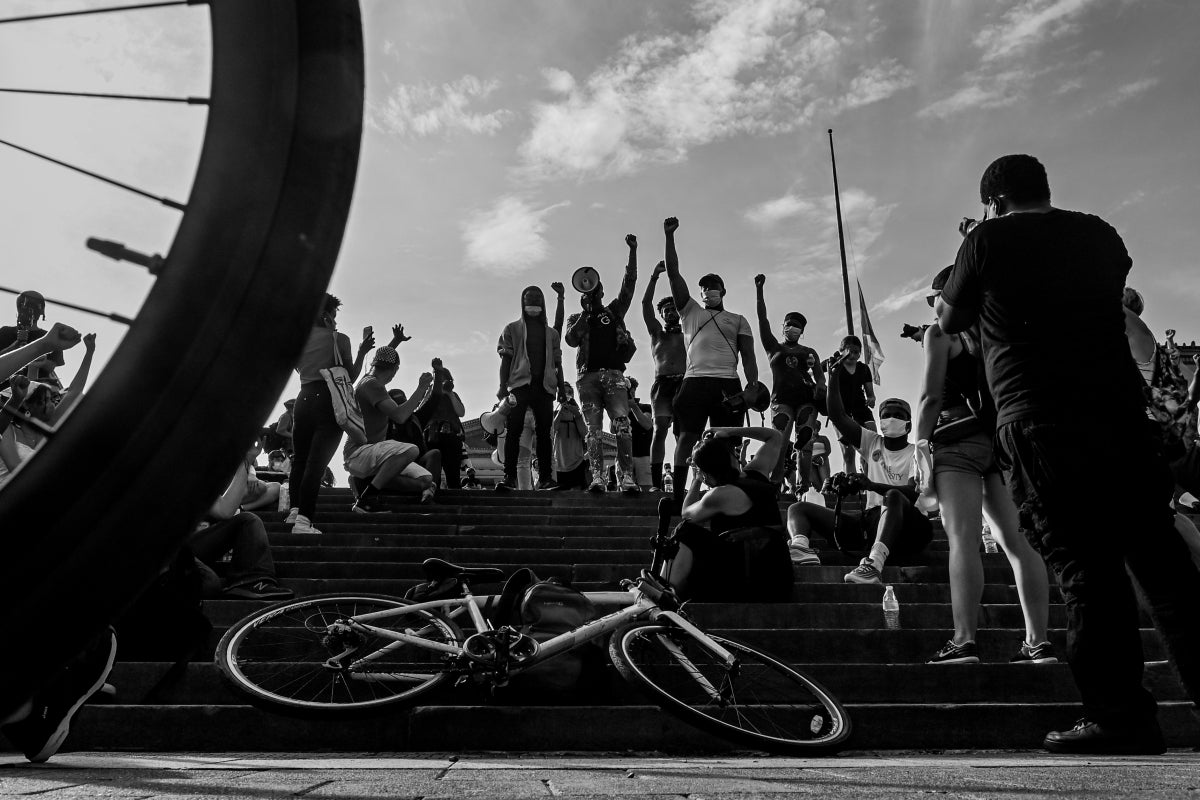 Drawn to Annenberg's communication program, Cooper transferred to Penn in her sophomore year and joined The Daily Pennsylvanian's staff. She documented events including the Black Lives Matter protests in Philadelphia and the 2020 presidential election, and has rarely been separated from her camera ever since.
Her photography has been featured in The Washington Post, The Guardian, The Philadelphia Inquirer, CNN Politics, and other outlets.
The Year of Liminality
In September 2021, Cooper visited New York to photograph the commemorative events being held on the 20th anniversary of 9/11, without any intent to publish the images. There, she was reminded of an essay she recently read in her Ritual Communication class, taught by Professor Felicity "Litty" Paxton, which discussed how people used rituals to cope with the aftermath of 9/11. 
Cooper realized she had attended and photographed many other ritualistic events throughout the year, and identified a further connective thread between them. Each illustrated a state of liminality, of being suspended between our past and future lives — a concept she had also learned about in class.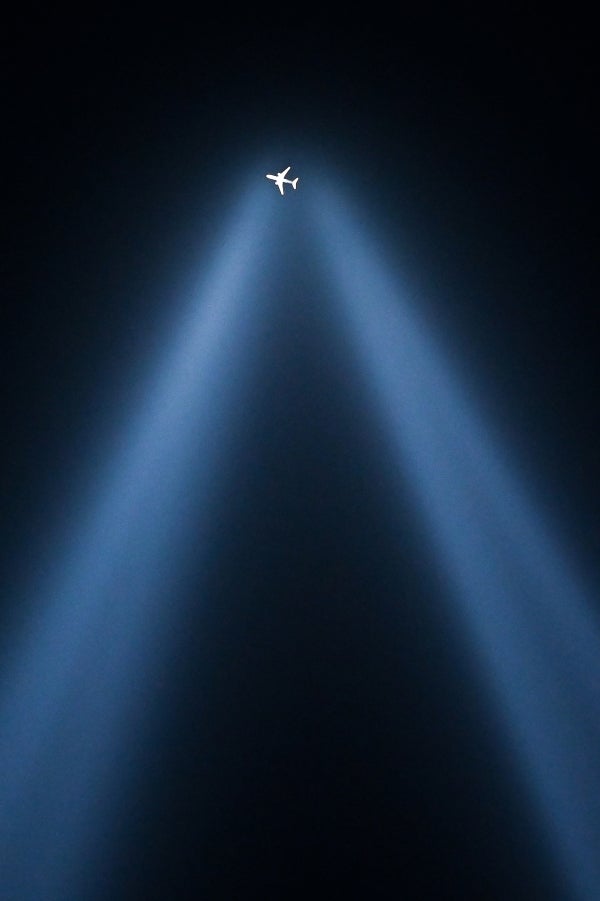 These reflections became part of a larger, interwoven narrative – "2021: The Year of Liminality", a photographic essay that she created as a final project for Ritual Communication in the Fall 2021 semester.
For her project, Cooper chose five events that she photographed in 2021 – New Year's Eve in Times Square, the insurrection, the Vigil for Victims of Asian Hate held in Union Square, Penn's Class of 2021 Commencement, and the anniversary of 9/11 – and analyzed them through a ritualistic lens. Of January 6, for example, Cooper writes: "The country was in a state of liminality between one controversial president and the next."
In addition to helping her process and reflect, the project enabled Cooper to interweave her love of photojournalism with her communication coursework.
"Within the major, I'm concentrating in critical journalism, so I've taken a lot of classes that raised ethical questions and made me rethink the approaches I take to photojournalism," she says. "A lot of comms courses have made me consider: what stories should I be telling, and what stories do I want to be telling?"
As a new year begins, Cooper is resuming her role as a senior staff photographer at The DP — in 2021, she served a year-long term as its photo editor — and continuing to build her freelance career. She just completed a personal photography project, "Mrs. Cooper," which depicts how the pandemic has affected her mother's job as a Behavioral Specialist in Cooper's hometown school district. 
Now, she is working on a new project focused on her identity as a Chinese adoptee raised in America, as well as the lives of other female adoptees with similar backgrounds. The project coincides with the 30-year anniversary of China passing a law that allowed international adoption.

"I really value photojournalism because it's a way for me, as a very curious person, to explore all of the questions I have about the world and be able to share the answers that I find with the wider public," Cooper says. "That, and the universality of photography as a medium, is what's so powerful about it."