Communication Neuroscience Lab
People
People
The Communication Neuroscience Lab, led by Emily Falk, Ph.D., is a supportive and highly-collaborative group of researchers focused on the neuroscience of persuasive messaging.
We believe that our science is better with a diverse team. We embrace and encourage our lab members' differences in age, color, disability, ethnicity, family or marital status, gender identity or expression, language, national origin, ability, political affiliation, race, religion, sexual orientation, socio-economic status, veteran status, and other characteristics that make our lab members who they are.
Director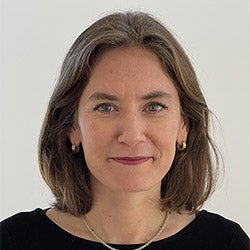 Emily Falk
Phone: 215-573-1974
Office: 328 ASC
Emily Falk is a Professor of Communication, Psychology, and Marketing at the University of Pennsylvania, Director of Penn's Communication Neuroscience Lab and a Distinguished Fellow of the Annenberg Public Policy Center. Falk is an expert in the science of attitude and behavior change. Her research uses tools from psychology, neuroscience, and communication to examine what makes messages persuasive, why and how ideas spread, and what helps people get on the same page when communicating. Her work has been widely covered in the popular press in the U.S. and abroad (e.g., New York Times, Washington Post, BBC, Forbes, Scientific American, and others), and she has consulted for and collaborated with major corporations, NGOs, and the government. Her research has been recognized by numerous awards, including early career awards from the International Communication Association, the Society for Personality and Social Psychology Attitudes Division, a Fulbright grant, Social and Affective Neuroscience Society, a DARPA Young Faculty Award, and the NIH Director's New Innovator Award. She was named a Rising Star by the Association for Psychological Science. She received her bachelor's degree in Neuroscience from Brown University, and her Ph.D. in Psychology from the University of California, Los Angeles. Read more about Professor Falk.
Research Scientists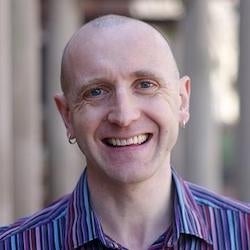 Matt O'Donnell
mbod@asc.upenn.edu
Matt is a Research Scientist at the Annenberg School for Communication at the University of Pennsylvania. His research background includes corpus linguistics, natural language processing, and data mining with a focus on extracting linguistic patterns and networks from large textual databases (or corpora). He is interested in combining linguistic analyses of media language and persuasive discourse with behavioral and neuroscience approaches.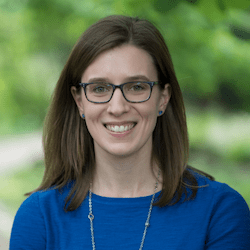 Nicole Cooper
nicole.cooper@asc.upenn.edu
Nicole is a research director at the Annenberg School for Communication. She is interested in understanding the links between brain activity and health-related behaviors and outcomes. Nicole is currently the research director for an NCI-funded R01 project examining how exposure to point-of-sale tobacco marketing causally affects cigarette cravings and smoking, and neural reactivity to smoking cues. She received her B.S. from Brandeis University and her Ph.D. in Neuroscience from the University of Pennsylvania.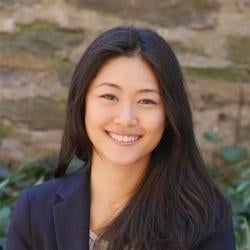 Yoona Kang
yoona.kang@asc.upenn.edu
Yoona is a research director at the Annenberg School for Communication for the Social Health Impacts of Network Effects (SHINE/ MURI) study. Her research focuses on neural bases of compassion and health, and in particular on how people develop compassion across the lifespan and how compassionate goals help alter health behavior. Ongoing projects include studies examining effects of compassion training on shared neural response, neural mechanisms linking purpose in life to health, and social network analysis of how compassion spreads through social networks. She received her bachelor's degree in Psychology from University of California, Los Angeles, and her Ph.D. in Cognitive Psychology from Yale University.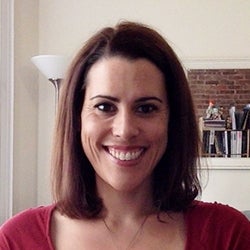 Rebecca Martin
rmartin@falklab.org
Rebecca is the research director of the Brain-Based Prediction of Influence Message Effectiveness study, which uses neural, behavioral, cross-cultural, and computational methods to examine how, when, and why health and climate information goes viral. Rebecca's research program focuses on how social influences shape emotional responses and decision-making in children, adolescents, and adults. She received her bachelor's degree in history at NYU, a master's in social science teaching from UC Santa Cruz, a master's in educational neuroscience from Harvard, and a Ph.D. in cognitive neuroscience and psychology from Columbia University.
Postdoctoral Fellows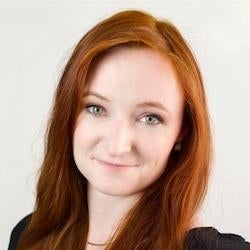 Shannon Burns
shannon.burns@asc.upenn.edu
Shannon studies the processes through which people "get on the same page" as each other in conversation and discussion, and the extent to which psychological alignment is useful or not. For this work she uses largely dynamic analysis approaches for neuroimaging, behavioral research, and linguistic assessment. Shannon received her B.A. in psychology from Pomona College, and her Ph.D. in Social Psychology from the University of California, Los Angeles.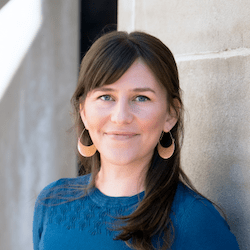 Dani Cosme
danielle.cosme@asc.upenn.edu
Dani is a postdoctoral researcher at the Annenberg School for Communication. Her research focuses on cognitive and motivational factors that support self-control and healthy decision making. The overarching goal of Dani's research is to use neuroscience to design and evaluate translational interventions that facilitate behavior change and improve health and well-being across the lifespan. She received her B.S. from Chapman University, her M.S. from Stockholm University (Sweden), and her Ph.D. in Psychology from the University of Oregon.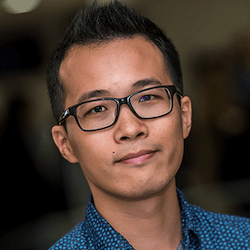 Hang-Yee Chan
h.y.chan@uva.nl
Hang-Yee is a postdoctoral researcher at the Annenberg School for Communication and Amsterdam School of Communication Research at the University of Amsterdam. His research focuses on the neural mechanism of persuasion and preference, focusing on using machine learning and multivariate pattern analysis to understand the processing of naturalistic stimuli such as TV commercials. He received his B.Cog.Sc. at University of Hong Kong, his master's degree in cognitive science at École Normale Supérieure in Paris, and his Ph.D. in consumer neuroscience at Erasmus University Rotterdam, the Netherlands.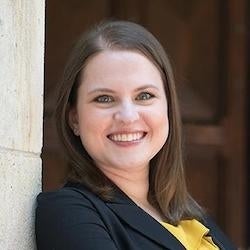 Samantha Moore-Berg
samantha.mooreberg@asc.upenn.edu
Samantha is the director of the Peace and Conflict Neuroscience Lab and the Emile Bruneau Postdoctoral Fellow at the Annenberg School for Communication. Her research bridges the areas of social & cognitive psychology, communications, and political science to study the links between behavior and social-cognitive processes that evolve in intergroup contexts. Her main research interests include 1) isolating socio-cognitive functions that contribute to or predict intergroup conflict, and 2) designing and implementing interventions that directly combat intergroup conflict. She conducts her research in many contexts around the globe, and she often works with outreach organizations in order to tailor her research to the needs of communities that can most benefit from it. Samantha received her Ph.D. in Social Psychology at Temple University in 2018 and her B.A. in Psychology and Sociology at Florida State University in 2013.
Graduate Students
Kristin Shumaker
kristin.shumaker@asc.upenn.edu
Kristin is a doctoral student in the Annenberg School for Communication at the University of Pennsylvania. Kristin is interested in interpersonal communication and the neural mechanisms of synchrony between communicators. Using behavioral measures and functional near-infrared spectroscopy (fNIRS), she studies storytelling and how synchrony between a communicator and their audience predicts the transmission of authenticity, emotion and shared preferences embedded in narratives. Prior to joining the lab, Kristin was a professional theater maker. She received her MFA in Theatre Arts from Virginia Tech and BA in Biology from Carleton College.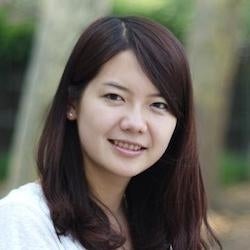 Rui Pei
rpei@asc.upenn.edu
Rui (pronounced "ray") is a doctoral student at the Annenberg School for Communication at the University of Pennsylvania. Rui is interested in how peers and social networks influence health decision making in adolescents. Her recent studies investigate how peer influence and social norms may be moderated by cultural background, and how specific social network structures (such as clustering structure) may play a role in adolescent risk taking behavior.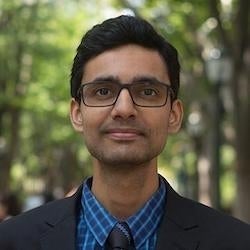 Prateekshit Pandey
prateekshit.pandey@asc.upenn.edu
Prateekshit Pandey (pronounced pruh-TEEK-shit PAHN-day) is a doctoral candidate at the Annenberg School for Communication, who is interested in studying the neural correlates of political humor and political engagement. In particular, he studies the behavioral and neural roots of political agency, and how political humor can interact with individual agencies to encourage political engagement. Before joining Annenberg, Prateekshit completed a Bachelor of Technology degree in Computer Science and Engineering from Indraprastha Institute of Information Technology, New Delhi, where he was actively involved in research areas of deep machine learning, biometrics and image processing at the Image Analysis and Biometrics Lab. Outside of Annenberg, Prateekshit is also an improvisational comedian at Comedy Sportz Philadelphia, where he performs short form improv comedy. He seeks to study and create engaging forms of political entertainment which can help foster healthy democratic norms.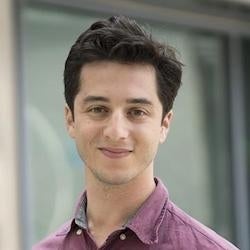 Jacob Parelman
jacob.parelman@asc.upenn.edu
Jake is a doctoral student at the Annenberg School for Communication. Jake is interested in discovering what the brain can tell us about how individuals and groups receive, process, and share information. Jacob is particularly interested in understanding how social factors, like network characteristics or group norms, and messaging effects, like humor and fear tactics, affect neural activity and behavior, especially as they relate to the evaluation of news and media. Before coming to the lab Jake worked as a lab manager at the Institute of Cognitive Science at CU Boulder, where he also received his BA in 2014.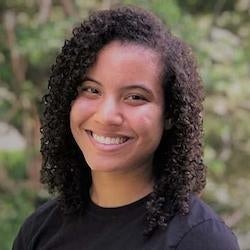 Keana Richards
krichards@falklab.org
Keana is a doctoral researcher studying psychology at the University of Pennsylvania. Her research is focused on understanding how social identity and social context affect economic and health decisions at different levels of analysis (e.g., as manifested in behavioral or neural responses). Prior to joining the lab, Keana earned her B.A. in Psychology at the University of Maryland, College Park.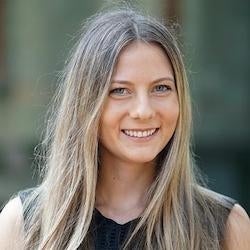 Mia Jovanova
mia.jovanova@asc.upenn.edu
Mia Jovanova is a doctoral student interested in how social influence unfolds in the brain and further relates to risky health behaviors outside the lab. Her current work investigates how neural responses to peers and social cognitive strategies, like perspective-taking, influence susceptibility to social influence on drinking. Mia integrates neuroimaging, ecological momentary assessment (EMA), and network methods. Prior to joining the lab, Mia worked at the health communication lab at Cornell University, where she graduated in 2017.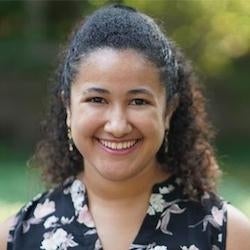 Mary Andrews
mary.andrews@asc.upenn.edu
Mary E. Andrews is a doctoral student studying health communication at the Annenberg School for Communication. She uses neuroscience, behavioral, and self-report methods to study how the intersection of identities, social experiences, and structural inequalities influence the way individuals process different types of messages, and how exposure to messages leads to changes in health behavior. Andrews conducts studies examining the effects of exposure to tobacco advertisements on people from marginalized groups who have been disproportionately harmed by the tobacco industry. She also studies the effectiveness of different types of health communication strategies to reduce health disparities, with a particular interest in narratives. Prior to joining the lab she received her B.A. from Hampshire College and was a postbaccalaureate fellow at the National Institutes of Health.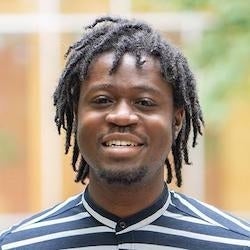 Darin Johnson
darin.johnson@asc.upenn.edu
Darin Johnson is a doctoral student at the Annenberg School for Communication at the University of Pennsylvania. His interests are at the intersection of brain, identity, and health. Darin is specifically interested in understanding how people with marginalized identities code switch, and how they attempt to understand the minds of people around them. Prior to joining the lab, Darin completed his B.S. in Neuroscience with additional majors in Spanish and Medicine Science & The Humanities at Johns Hopkins University, as well as his M.A. in International Education at the Universidad de Alcalá.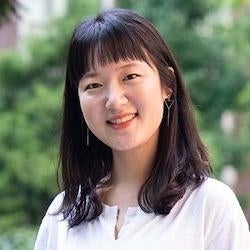 Jeesung Ahn
jeesung@sas.upenn.edu
Jeesung is a doctoral student at the University of Pennsylvania studying Psychology. She is interested in how we can effectively persuade people to engage in healthier lifestyles and socially beneficial behaviors. Her research is particularly focused on using brain network approaches to explain individual differences in susceptibility to persuasive health messages and pro-environmental ads and figure out which content of these messages is most strongly associated with real-world behavior change in the future. She is also interested in the crossover between social networks and brain networks and how these networks can inform us about individual differences in mental health (e.g., loneliness). Prior to joining the lab, she completed her B.A. in Psychology and B.S. in Brain and Cognitive Sciences at Korea University, as well as her M.S. in Cognitive Science at Yonsei University.
Lab Managers and Research Coordinators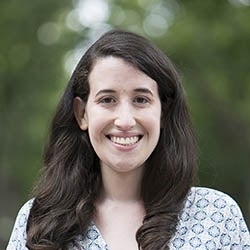 Alexandra (Ally) Paul
apaul@falklab.org
Ally is a co-lab manager and research coordinator for the CN Lab. After graduating from Swarthmore College with a B.A. in Psychology, she spent two years at Penn serving as lab manager for both the CN Lab and the Peace and Conflict Neuroscience Lab. Her research has examined behavioral interventions aiming to promote healthy behaviors, combat Islamophobia, increase civic engagement, and facilitate preoperative patients' comprehension and retention of medical information. She is currently running the GeoScan Smoking Study and is particularly excited to learn more about Ecological Momentary Assessment (EMA).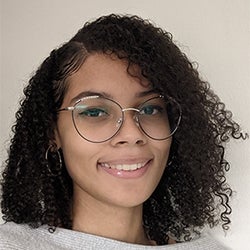 Omaya Torres
omaya.torres@asc.upenn.edu
Omaya is a research coordinator for the GeoScan study. She graduated with her B.A. in Health and Societies at the University of Pennsylvania and is a candidate for a Master of Public Health at the Perelman School of Medicine. Her current research focuses on how health behaviors, decisions, and outcomes related to nicotine usage can be explained by neural responses to nicotine product advertisements. She hopes to combine her passion for supporting underserved communities with her interest in public health to understand and promote health equity and health literacy in Philadelphia.
Undergraduate Research Assistant
Former Postdoctoral Fellows
Former Graduate Students
Former Lab Managers/Research Coordinators
Liz Beard is pursuing a Ph.D. in Decision Neuroscience at Fox School of Business at Temple University.
Melis Çakar is pursuing a Ph.D. in Neuroscience at UCLA.
José Carreras-Tartak is a research coordinator at the Wharton School.
Susan Hao is pursuing a Ph.D. in Cognitive Neuroscience at the University of California, Berkeley.
Lynda Lin is pursuing a Ph.D. in Psychology at the University of Illinois Urbana-Champaign.
Silicia (Lolo) Lomax is part of the CDC Foundation's COVID-19 Corps and a Health Practice Associate at Waxman Strategies.
Frank Tinney received his M.D. from Wayne State University and is currently a Surgery Resident at the Henry Ford Hospital.
Former Research Staff
JP Obley (former programmer for the CN Lab) is a Data Engineering Manager at the Toyota Research Institute.
Nick Wasylyshyn (former research associate for the CN Lab) is an Algebra Teacher for the Indianapolis Public Schools.
Past Research Assistants
Esther Fleischer, Anna Waldzinska, Gabrielle Rosenzweig, Grace Ringlein, Hadeel Saab, Kim Siew, Lizette Grajales, Meredith Mitchell, Susan Zhang, Cristine Oh, Kinari Shah, Becky Lau, Alison Sagon, Gabrielle Cheng, Larisa Svintsitski, Caroline Meuser, Jackie Cho, Lauren Wilson, Megan Black, Alexander Riccio, Julia Shteyngardt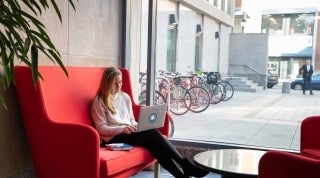 Interested in joining our lab?
Learn more about joining our lab as a postdoctoral fellow, graduate student, or undergraduate researcher.