Communication Major Alumna Q&A: Margot Amelia (C'80), Senior VP and Chief Marketing Officer, National Aquarium
Amelia discusses being part of the first graduating class of Communication majors and her career in marketing.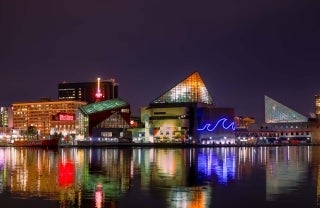 In celebration of the 40th anniversary of the Communication major at Penn, each Monday this semester we're running a series of Q&As with notable alumni, which continues today with Margot Amelia (C'80).
A 1980 Penn grad, Margot Amelia was in one of the first graduating classes of Communication majors. Her accomplished career in public relations, advertising, and marketing has largely been marketing not things, but places, including the city of Baltimore and the state of Maryland. Now the Senior Vice President and Chief Marketing Officer at the National Aquarium in Baltimore, she uses her experience to steward the Aquarium's brand.
You were part of one of the first graduating classes of Comm majors. What are your memories of the major?
I applied to Penn because of Annenberg and was so excited to be accepted into the major. I believe my first class was with George Gerbner (then Annenberg Dean). We studied the film Through Navajo Eyes where I learned that not all communications were linear! Mind blown. Later I would take Ray L. Birdwhistell's class and get a better understanding of how we communicate with much more than words. His work led to the public better understanding "body language," and I often recall how he posited that the olfactory channel was the strongest in eliciting memories. I enjoyed Professor Birdwhistell's class so much I asked him to be my faculty advisor. I couldn't believe that someone who was friends and colleagues with Margaret Mead was willing to mentor me.
How did your experience at the Annenberg School shape your career?
I knew I wanted to go into communications because I had watched my father have an interesting career in public relations and advertising. I had also applied to Syracuse, which had a more technical communications major. I admit it was sometimes a struggle having to "stretch" my rather naïve brain with the more abstract theories of some of my professors, but it truly did open my mind and make me a better problem solver. I pull out my Influencing Attitudes and Changing Behavior textbook more often than I probably should admit! I believe that's the crux of marketing — no matter what product you are "selling." I was lucky enough to also take the two undergraduate consumer marketing classes Wharton offered, and benefited greatly from the combination of that business-oriented curriculum with my Annenberg sociological learning.
How did you get your start in advertising and marketing? And then how did you transition into tourism marketing?
That's actually a funny story. I wanted to stay in Philly after graduation — I had fallen in love with the city — and had some informational interviews set up with local public relations and advertising agencies. But my father asked me to come home for the summer, to help my mom, who was having some back problems. I started to work part time for him — he had recently opened his own public relations agency — and wound up working full time when one of his staffers moved onto another job. I always joke that my mom never complained about her back after that. It was a small firm — no more than five of us — and I got to do everything. Lots of writing — press releases, client newsletters, even print and radio ads. I got to work with designers, printers, clients, and the media. I learned that I enjoyed the advertising side more — I hated pitching stories! I had become friendly with a woman who had just started working at one of the hottest ad agencies in Baltimore, and she thought I would be a good fit for an entry level job there. (In one of life's amazing coincidences, she has been a part of the Penn family for over a decade — I believe Jane is now the editor of the Penn Museum Expedition magazine!) I applied and wound up working there 17 years. It was an amazing time to be in advertising — particularly working on a national hotel account. I wound up running the account — and was ultimately responsible for a $40 million budget. I worked with some really talented people — both at the agency and on the client side — and was involved in just about every advertising medium you can think of — even helping to build the client's first website. But eventually the client hired a new CMO who wanted a new ad agency, and I decided the time was right for me to figure out my next step. I knew I didn't want to work at another agency. I wanted to put my expertise to work for something more than just profits. In yet another amazing connection, a recruiter called one of my former clients, looking for her thoughts on a leisure marketing professional for what is now Visit Baltimore. Knowing my love for my hometown, and my travel experience, she recommended me.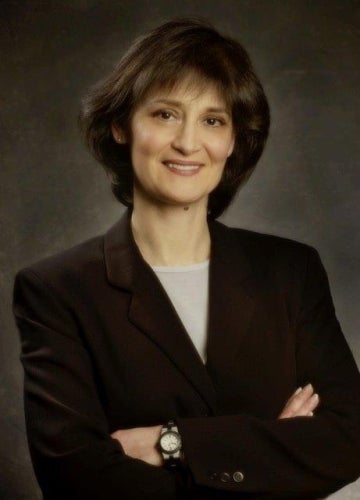 You spent more than a decade in charge of marketing to tourists the city of Baltimore and the state of Maryland. What does it mean to market a city or state? How is that different than marketing a company?
It's an interesting challenge. You are selling an experience — or, better yet, the expectation of an experience. It's not a commodity, product, or service — and you really have very little control of the end "product." At the end of the day, you are working to raise awareness of and interest in your travel destination — hopefully inspiring people to visit. One of the biggest impediments to visitation is how busy and overscheduled people are. While they may want to take a trip, other family or work events are already on the books. We had success at the Maryland Office of Tourism when we focused our energies on key feeder markets with year-round communication, in order to hopefully reach prospective visitors when they actually can take a trip.
You're now the Senior VP and Chief Marketing Officer of the National Aquarium. What does your job entail?
There was a four-page job description for this position. I asked the CEO what were the top three things he needed this person to do and he said: growing and mentoring staff; generating revenue from ticket sales; and stewarding the Aquarium's brand, positioning us as a national thought leader and protecting our reputation during times of crisis. I've used this input as my roadmap! At this stage of my career, it's really fulfilling to work with my very talented team of 35 mission-focused marketing and sales professionals, helping them achieve our goals.
What do you find most fulfilling about the work you do?
I am very mission-focused. I joined the National Aquarium because I believe in its mission to inspire conservation of the world's aquatic treasures. I was also intrigued to join an organization as it evolves from a world-class aquarium to an animal welfare and conservation organization that stewards a world-class aquarium as part of its mission. I learned during the recruitment process that the Aquarium Board was reviewing options for the Atlantic bottlenose dolphins in our care. Ultimately, the Board determined that we would move the seven dolphins to a seaside sanctuary — something that has never been done before. The announcement of this decision was probably the biggest media story of my career; it generated 2.6 billion total impressions, 1.6M social media mentions, and over 200 major media stories. I look forward to working with our talented animal care professionals as they train and acclimate the dolphins for their new home, and to sharing this story.
What career advice would you give today's Communication majors?
The communications arena is very different from when I entered the workforce. I benefited from working in agency environments and getting exposed to a variety of different marketing and communications disciplines. I believe really great work is being done in public affairs firms, and if you can find an opportunity that aligns with a personal passion, all the better. Edit. Proofread. Repeat. I can have the tendency to let the perfect be the enemy of the good, but delivering the best product you can (in the time given) is a great way to develop a positive personal brand. Pretty much all my job opportunities came about because I was recommended by someone I'd worked with previously. I've worked in the private, public, quasi-public, and not-for-profit sectors, and having that broad perspective has been helpful. Learning new industries — bringing your point-of-view and collaborating with new colleagues — can be exhilarating. Don't be afraid to take calculated risks; you can always course correct.
Don't miss our interviews with the Washington Post's Ashley Parker (C'05), Teach for America's Mika Rao (C'96), Northwestern University's Jabari Evans (C'04), Baked By Yael's Yael Krigman (C'02), life coach Caren Osten Gerszberg (C'86), CHOP's Lisa Serad (C'07), How I Decide's Adrianna Massara (C'10), and the NBA's Kevin Esteves (C'12).