Health Communication & Equity Lab Creates Better Public Health Messaging for LGBTQ+ Populations
The Health Communication & Equity Lab is led by Professor Andy Tan.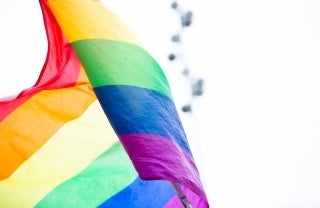 Many of us are aware that the tobacco industry has been employing shady marketing techniques for decades. Their advertisements have a way of making smoking look cool and sophisticated, even though we know it's bad for our health. But what people may not know is that the tobacco industry specifically targets certain populations — including sexual, gender, racial, and ethnic minorities — with advertising campaigns designed to increase their tobacco use. And to make matters worse, there have been very few public health campaigns focused on these same populations.
But Professor Andy Tan hopes to change that.
His newly-formed Health Communication & Equity Lab (HCEL) seeks to advance communication science to achieve health equity. The lab's research focuses on examining inequalities in marketing, media, and message effects across diverse populations and designing culturally responsive communication interventions to advance the health and well-being of health disparity populations.
"I'm really interested in understanding why these inequalities happen," says Tan. "And ultimately, I hope to reduce tobacco use in populations that have been historically more likely to be harmed by tobacco-related health issues."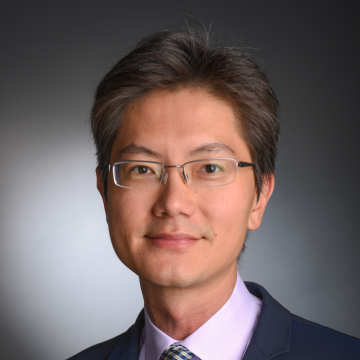 Tan's current focus is on youth and young adults in the LGBTQ+ community, and HCEL recently received a grant from the National Institute of Health to study young adult women who identify as lesbian, gay, or bisexual (LGB), who are nearly five times as likely as heterosexual women to engage in tobacco use. Called Project RESIST, this research aims to develop a series of culturally responsive messages to build resistance against tobacco marketing among LGB women.
"One of our messaging aims is to highlight the manipulative and unfair tactics the tobacco industry employs to hook young adult sexual minority women," Tan says.
Tan and the HCEL team — which includes research manager Elaine Hanby and doctoral students Mary E. Andrews and David S. Cordero — are collaborating with academics, healthcare providers, and LGBTQ+ community leaders across the country on Project RESIST. Tan stresses the importance of working with a variety of partners who can help ensure the messages developed are actually going to work as intended in real world settings.
In addition to Project RESIST, HCEL is involved in several other studies aimed at understanding and combating tobacco use among LGTBQ+ populations. One study aims to understand risk and protective factors of cigarette smoking including how the coronavirus pandemic is impacting tobacco use among transgender and gender-expansive adults.
"Our goal is to better understand the underlying reasons for smoking behaviors," says Tan, "and use that information to design culturally-sensitive anti-smoking interventions for vulnerable populations."