Media Studies Scholar Sarah Banet-Weiser Researches Gender, Pop Culture, and Feminism
Banet-Weiser will join the Annenberg School faculty on July 1.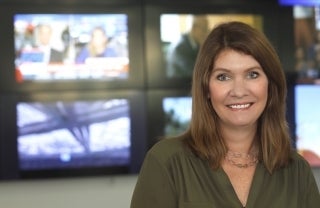 When she was working on her first book on beauty pageants and national identity, Sarah Banet-Weiser, who will join the faculty at the Annenberg School at the University of Pennsylvania on July 1, couldn't have predicted how performances of gender would both drastically shift and resolutely remain the same over the next 25 years. She has focused much of her research on what it means to be a citizen, ranging from beauty pageants to kids' television to brand culture to popular feminism.
Banet-Weiser's hire is unique in the field of Communication. She will be an appointed faculty member at Penn's Annenberg School while also serving as a Professor at the University of Southern California's Annenberg School for Communication and Journalism. In addition, she will be the director of the Annenberg Center for Collaborative Communication, a first-of-its-kind joint center between the two universities. She comes to Penn from the London School of Economics, where she was Professor and Head of Department in Media and Communications.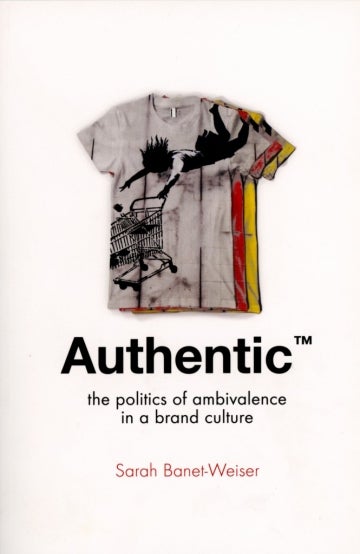 Broadly, Banet-Weiser's scholarly interests include gender in the media; identity, citizenship, and cultural politics; consumer culture and popular media; race and the media; and intersectional feminism. Even when her work isn't explicitly about gender, she considers her research questions through a feminist lens.
In her second book Authentic™: The Politics of Ambivalence in a Brand Culture (NYU Press, 2012), Banet-Weiser investigates forms of self-branding and argues that branding has moved beyond economics and become a part of everyday life, individual identity, and personal relationships. For example, like generations of tweens and teens before them, today's kids are still singing into hairbrushes and choreographing dance routines to their favorite songs. But unlike previous generations, the lives of many modern children and adolescents are chronicled in detail — by themselves or their parents or both — on the internet, subject to comments from friends and strangers alike.
"At the time I was writing AuthenticTM, the concept of self-branding online was new and sort of up for debate," says Banet-Weiser. "Now, nearly 10 years later, it's essentially ubiquitous, commonplace among celebrities, influencers, and non-public figures alike. Even children aren't exempt."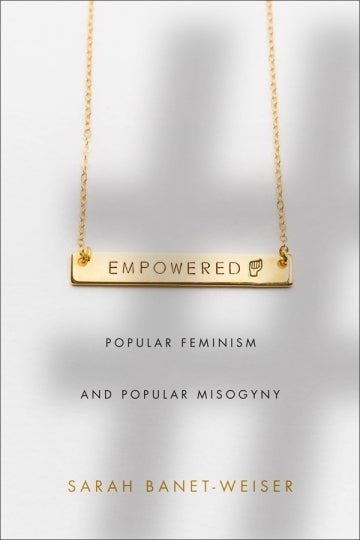 Banet-Weiser's fourth book, Empowered: Popular Feminism and Popular Misogyny (Duke University Press, 2018), is a consideration of the ways feminism and misogyny are represented in popular culture, from Black Girls Code and the Always #LikeAGirl campaign to GamerGate and the 2016 presidential election, and their deeply entwined relationship. What does it mean for a particular brand of feminism — shaped mostly by white, middle class, cis women — that elevates positivity and corporate upward mobility above all other concerns to be highly visible to everyone? And what does it mean for misogynistic backlashes to even this mainstream version of feminism to be so rampant?
"For every feminist expression or artifact in the media I studied, I found a hostile response," Banet-Weiser says, "running the gamut from a misogynistic and/or racist comment to a rape or death threat."
Banet-Weiser has herself been the target of the misogynistic backlash to feminism, ranging from sexist and condescending emails from strangers who don't like articles she's written to aggressive comments from audience members at conferences or other events where she's presented. She admits that these experiences are, of course, traumatic, but she is quick to point out that many other women, especially women of color, face much more of this sort of thing than she does.
"Popular misogyny, especially online, has become normalized as a part of everyday life," says Banet-Weiser, "and I hope my work can push back against this idea that women just have to accept a certain amount of harassment in order to live their lives. The answer to the problem of misogyny is not to just ignore the trolls."
One of the reasons misogyny can be so hard to combat is that it creates and perpetuates a culture in which women are not considered believable. Banet-Weiser's current book project is focused on this phenomenon, considering the ways women are silenced and disbelieved in cases of sexual violence to the ways Black women are rarely believed by medical providers about their pain or other health concerns. She also highlights the labor women are forced to do in order to be believed and contrasts that with the ease with which men are able to turn themselves into victims, even when they are, in fact, the ones causing harm.
Banet-Weiser points to a timely example in British television personality Piers Morgan's response to Meghan Markle's admission that she had experienced suicidal ideation as a result of the British Royal Family's treatment of her. After publicly refusing to believe Markle about her own mental state, Morgan was politely challenged by his colleagues on air, prompting him to storm off set and resign from his position, decrying "cancel culture."
"My feminist friends and I often say that the world will always give us more material to write about, which is, admittedly, depressing," Banet-Weiser says. "But I am truly grateful and humbled to do this work, and I try not to take that for granted."