Communication Neuroscience Lab
Social Health Impact of Network Effects (SHINE)
Social Health Impact of Network Effects (SHINE)
A multiscale integration of neural, social, and network theory to understand and predict transitions from illness to wellness: A proof of concept with mindfulness, perspective taking and alcohol use
Overview
This project aims to examine brain and social networks, and how they interact in the context of mindfulness and perspective taking interventions to reduce alcohol use among college students. This work extends the application of new multilevel network analysis tools in the health behavior realm and informs the development of health interventions.
Methodology
We have characterized the full social networks of 14 social groups on Penn's campus (with parallel data collection from 10 groups at Columbia; 24 groups total), measuring social network structure and composition, individual differences in personality, and longitudinal follow-up on these same metrics. In a subset of participants, we used fMRI and structural scanning to examine the extent to which differences in brain dynamics elicited by mindfulness and perspective taking manipulations can predict proximal differences in cognition and affective response (craving, self-regulation), and longitudinal drinking behavior.
We are also examining what brain regions systematically track with differences in peer drinking interactions during a passive face viewing task in college students — that is, during exposure to photographs of peers from their social groups. We also collected and analyzed information about peer influence on drinking for 28 days following the scan. 
This project advances our understanding of how mindfulness and perspective-taking can reduce craving for alcohol, as well as consumption in daily life. The study has implications for understanding the neural bases of susceptibility to peer influence, as well as health behaviors, among college students.
Select Related Publications
Kang, Y., Cosme, D., Lydon-Staley, D., Ahn, J., Jovanova, M., Corbani, F., Lomax, S., Stanoi, O., Strecher, V., Mucha, P. J., Ochsner, K., Bassett, D. S., & Falk, E. B. (2022). Purpose in life, neural alcohol cue reactivity and daily alcohol use in social drinkers. Addiction, 117(12), 3049–3057.

Jovanova, M., Falk, E. B., Pearl, J. M., Pandey, P., Brook O'Donnell, M., Kang, Y., Bassett, D. S., & Lydon-Staley, D. M. (2022). Brain system integration and message consistent health behavior change.  Health Psychology, 41(9), 611–620.  PDF

Pandey, P., Kang, Y., Cooper, N., O'Donnell, M. B., & Falk, E. B. (2021). Social networks and neural receptivity to persuasive health messages. Health Psychology, 40(4), 285–294. PDF Supplementary Material.
Lydon-Staley, D.M., Falk, E.B., Bassett, D.S. (2020). Within-person variability in sensation-seeking during daily life: Positive associations with alcohol use and self-defined risky behaviors. Psychology of Addictive Behaviors, 34(2), 257–268.
Funding
ARO Multidisciplinary University Research Initiative (MURI)
Multiscale integration of neural, social, and network theory to understand and predict transitions from illness to wellness: a proof of concept with mindfulness, hypnosis, and alcohol use disorders.
Falk (PI)
Award Number W911NF-18-1-0244
Photo Credit (top image): Naassom Azevedo / Unsplash

These are the members of our lab involved in this study. Please click the links to other labs above to see the many team members involved.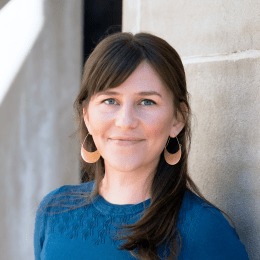 Danielle Cosme, Ph.D.
Research Director, Communication Neuroscience Lab
Vice Dean, Annenberg School for Communication