Believability in the Wake of #MeToo
What does it take to be believed? Professor Sarah Banet-Weiser analyzes representations of sexual violence survivorship in recent TV shows to explore how and why believing women remains a contentious cultural battle.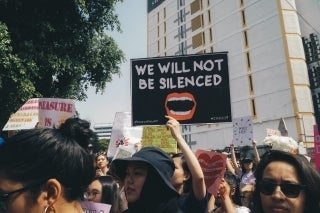 The rapid proliferation of the #MeToo hashtag in 2017 — popularizing a phrase first used more than a decade prior by activist Tarana Burke — led to a massive international reckoning with sexual harassment and assault in workplaces and society at large. In the years since, television, books, and films have increasingly depicted the often-fraught conversation around the credibility of women who accuse men of sexual misconduct.
As Annenberg professor Sarah Banet-Weiser, Ph.D., argues in a new paper, "Television and the 'Honest' Woman: Mediating the Labor of Believability", women must undertake various forms of labor in an attempt to be visible, heard, and perceived as credible. Banet-Weiser and co-author Kathryn Claire Higgins see that reflected in recent streaming series that foreground experiences of sexual violence— Unbelievable (Netflix), The Morning Show (Apple+), and I May Destroy You (HBO/BBC One).
Media Portrayals of Believability
All three shows portray fictional narratives and discourses that, Banet-Weiser and Higgins write, "approximate highly visible sexual violence cases in the US and UK during the five years after #MeToo." These representations, the authors emphasize, are reflective of actual, deeply embedded cultural notions about womanhood, sexual assault, and how accounts of women's experiences are regarded and scrutinized.
Inspired by true events, Unbelievable tells the story of Marie, a teenager who is raped by a home intruder. After those closest to her express doubts about her story, the police persuade Marie to recant her report. The case is dropped, and she is summarily charged with filing a false report. As Marie struggles to be believed, she loses her job and housing, as well as friends and support. In its exploration of doubt, the authors write, Unbelievable "reveals believability as a product of labor—a resource to be worked for in a field of power that is structured by patriarchy."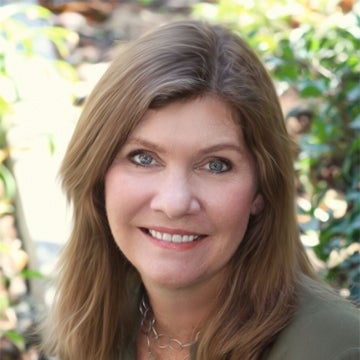 In The Morning Show, colleagues at a popular morning news program deal with the aftermath of their co-anchor, Mitch, being accused of sexual harassment and assault, and subsequently fired. Loosely mirroring the real case of NBC anchor Matt Lauer, the show examines how a media network's internal culture enabled a senior male anchor's exploitation of junior colleagues, and the resultant costs of believability for women who accuse powerful men of misconduct. 
"No one struggles to believe that the women who claim to have been sexually manipulated and exploited by Mitch have in fact had sexual encounters with him," Banet-Weiser and Higgins write "What they doubt is the violence of those encounters, the power dynamics which render them violent, and the consequences of that violence in the lives of those women." 
I May Destroy You follows Arabella, a young writer who is drugged and raped while at a nightclub with friends. Arabella struggles to recollect what happened on the night of her assault and in dealing with her trauma, while also attempting to advance her writing career. The show offers another way in which #MeToo has shifted cultural perceptions of rape culture, wherein Arabella's trauma is viewed as commodifiable by her publisher. 
Here, Banet-Weiser and Higgins point out, her visibility and believability is contingent on the publisher's view of her rape survival as a marketable asset. "Arabella finds that there is limited space for her assault and its effect on her to be accommodated in the fragile position she occupies as a young, Black, female creative," they write. "She is believed, but belief doesn't do anything for her."
"This is an opening for us to think about what media production can do in this moment that pushes past just immediate visibility and actually creates something that might have a deeper or more long-lasting impact."
As these narratives each make clear, even with effort that takes a considerable emotional, psychological, and material toll, the survivors still won't necessarily be believed. This is, in part, what the authors are exploring — understanding believability at the juxtaposition of the Me Too movement and a time in which cultural and political perceptions of authority and credibility remain profoundly gendered, racialized, and polarized.
Public Awareness & Looking Ahead
The article offers a glimpse into more extensive analyses that Banet-Weiser, a Professor at both the University of Pennsylvania's Annenberg School for Communication and at the University of Southern California's Annenberg School for Communication and Journalism, is making in a forthcoming book, Believability: Gender, Race, and the Labor of Being Believed, co-written by Higgins and due out next year from Polity Press.
"We could have all the advice in the world about how we should present ourselves, but the fact is, there is such a deeply sedimented cultural understanding of women as liars — as ultimately not to be believed — that the labor that we have to do in order to have someone say, 'She must be telling the truth' is incredible," Banet-Weiser says. "It's exhausting, and it typically doesn't work. One of the common things among the three shows is this futility."
But Banet-Weiser doesn't view these depictions of futility, or the offering of more questions than answers, as indicative of an entirely hopeless outlook. After all, as she points out, another commonality among the three shows is that they were made in the first place.
"This is an opening for us to think about what media production can do in this moment that pushes past just immediate visibility and actually creates something that might have a deeper or more long-lasting impact," she says. "So the heightened public awareness that comes with media visibility doesn't just stay there, but hopefully expands to culture and other realms, exceeds the media representation of it, and asks us as a public to think about what it means for women to be believed."