COMPASS Summer Fellowship Program Now Accepting Applications for 2022
Applications for the Consortium on Media Policy Studies Summer Fellowship Program in Washington, D.C. are due January 7, 2022.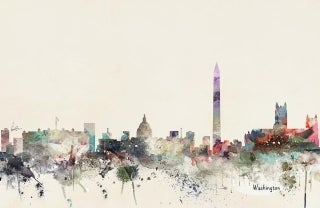 After a two-year hiatus due to the COVID-19 pandemic, the Media, Inequality & Change Center (MIC) is now accepting applications from Ph.D. students around the country for the COMPASS Summer Fellowship Program. Applications are due January 7, 2022.
Description
COMPASS is administered out of the MIC Center and is co-directed by Penn Annenberg professor Victor Pickard. The Program is designed to provide doctoral students in Communication and Media Studies with hands-on experience in the development and implementation of communication policy. Successful applicants will serve as Fellows in D.C.-based host institutions, including government offices or agencies, think tanks, advocacy organizations, or other communication-related institutions. (See examples of past placements for Fellows here.)
The Program will run for 8-10 weeks from early June to early August 2022. All Fellows are required to participate in an in-person seminar on communication policy held each week in Washington, D.C.*
The weekly seminar will be taught by Christopher Ali, Associate Professor at the University of Virginia's Department of Media Studies. Additional opportunities for Fellows to attend other professional and social events will also be provided, as our COVID-altered landscape allows. Please watch the COMPASS video for more information and to hear from past Fellows about their experiences in the Program.
The MIC Center will assist in placing Fellows with a host institution. A limited pool of funding is available to help offset travel and living costs, though applicants are encouraged to seek out funding from their home institutions and/or other external support.
Submitting Your Application
Interested students should provide a letter (no more than 500 words) indicating how a summer fellowship would connect to and enhance their research, and what kind of placement would be most useful in this regard. If prospective Fellows have specific organizations with which they would like to work, please also include that information in the application letter.
Timeline
Application letters and CVs are due no later than Friday, January 7, 2022, and should be sent to briar.smith@asc.upenn.edu.
*Some Ph.D. programs may provide course credit for those who successfully meet the requirements of the course. Please check with your institution.