Pawel Popiel's research examines the politics of platform regulation and communications policy. He studies how stakeholders engage and try to shape policy governing digital communications, particularly in areas of antitrust, net neutrality, and privacy.
Pawel Popiel recently defended his dissertation at the Annenberg School for Communication and is now a postdoctoral fellow with the Media, Inequality & Change Center. His research focuses on two interrelated themes: the political implications of policies around information communications and digital technologies, and the political processes underlying the formulation and enforcement of those policies. His dissertation examines the politics and the blurring lines of competition policy in media and digital platform sectors. In his previous work, he has also explored the impact of federal and city grant programs on local nonprofits addressing the digital divide. He holds a B.A. in Political Science from McGill University and an M.A. in Media Studies from the University of Texas at Austin.
Education
B.A., McGill University
M.A., University of Texas at Austin
Ph.D., University of Pennsylvania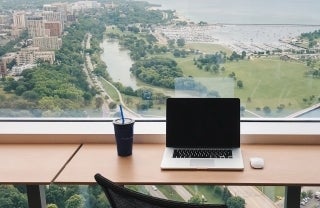 News
We've compiled a helpful list of all presentations being given by Annenberg authors.