CARGC Global Media & Communication Podcast Launches on New Books Network
The Global Media & Communication podcast furthers CARGC's goal to explore multimodal scholarship during the 2022-2023 academic year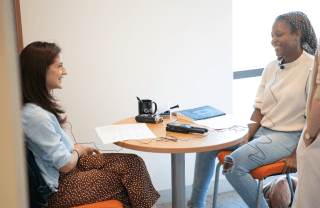 In the inaugural episode of the Center for Advanced Research in Global Communication's podcast, Global Media & Communication, CARGC Director Aswin Punathambekar speaks to guest Samhita Sunya about her newly published book, Sirens of Modernity: World Cinema Via Bombay.
Sunya, an assistant professor of cinema at the University of Virginia, was the perfect guest for the first episode, Punathambekar says, because her book represents the kind of scholarship that CARGC pursues — cross-disciplinary, transregional, transnational.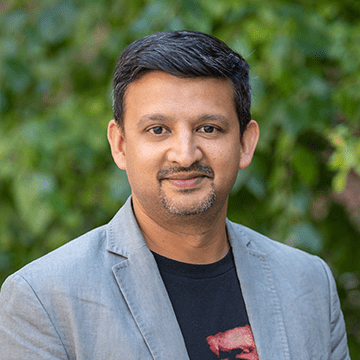 As part of the New Books Network, a consortium of academic author-interview podcasts, episodes of the Global Media & Communication podcast feature interviews with scholars on their most recent books. Hosts come from across the Annenberg School, including students, postdoctoral fellows, research staff, and professors.
The podcast is produced by CARGC Senior Research Manager Jing Wang, who studies sound and podcasting and has experience producing podcasts from her work with CNPolitics 政见, an independent organization that collects and shares research and podcasts about Chinese politics.
Wang has hoped to work on a podcast at CARGC since she started working at the center in 2020. Punathambekar, who joined Annenberg this year, encouraged her to pursue the project.
"Dr. Punathambekar has been very keen on developing public-facing multimodal scholarship, particularly through dialogue with scholars from the Global South," Wang says. "This podcast is one way to do that."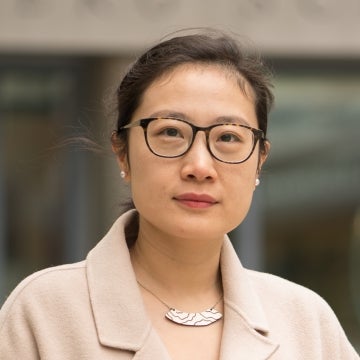 Punathambekar and Wang connected with New Books Network Founder and Editor-in-Chief Marshall Poe, who set up an academic partnership with CARGC.
"Podcasting is a really rewarding process," Wang says. "This is a very collaborative project. Each host picks a book, interacts with the author(s), and works with the author throughout the process."
A conversation with an author allows listeners to interact with research in ways they wouldn't with text alone, she says.
"When you hear an author speak about how they created a book, it not only humanizes the person behind the book, it also humanizes the body of knowledge that's behind the book," Wang says. "It makes the book come alive. You start to understand the field that the author is in conversation with and the work that has inspired them."
CARGC has published three episodes of the Global Media & Communication podcast so far and has six more episodes lined up for the first half of 2023.
For episode two, Doctoral Candidate Mariela Morales Suárez interviewed Dr. Larisa Mann from Temple University about her new book Rude Citizenship: Jamaican Popular Music, Copyright, and the Reverberations of Colonial Power.
Episode three is hosted by Doctoral Candidate Florence Zivaishe Madenga, covering Left to Our Own Devices: Coping with Insecure Work in a Digital Age by Annenberg Assistant Professor of Communication Julia Ticona.
Books that will be featured on the podcast in Spring 2023 include Platforms and Cultural Production, co-authored by Thomas Poell, David B. Nieborg, and Annenberg alum Brooke Erin Duffy (Ph.D. '11) as well as The Digital Border: Migration, Technology, and Power, co-authored by Lilie Chouliaraki and Myria Georgiou. Chouliaraki and Georgiou will be interviewed by Annenberg Assistant Professor of Communication Juan Llamas-Rodriguez.
Additional episodes will be hosted by CARGC Postdoctoral Fellows Yuval Katz, Woori Han, and Ignatius Suglo as well as Doctoral Student Sim Gill.
Music for the podcast was composed by Mengyang Zoe Zhao, a doctoral candidate in Sociology at the University of Pennsylvania.
You can listen to every episode of the Global Media & Communication podcast directly on the New Books Network website or wherever you listen to podcasts. To be notified of future episodes, subscribe to CARGC's mailing list here.