Sarah J. Jackson and Duncan J. Watts Awarded 2020 Andrew Carnegie Fellowships
Jackson will study Black media-makers, and Watts will study bias and misinformation in media.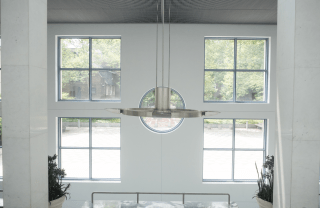 The Carnegie Corporation of New York announced today that Annenberg School for Communication professors Sarah J. Jackson and Duncan J. Watts have each won 2020 Andrew Carnegie Fellowships, which include grants of $200,000.
Now in its sixth year, the goal of the Andrew Carnegie Fellows Program is to support high-caliber scholarly research in the humanities and social sciences that addresses important and enduring issues confronting our society. The selected projects focus on a broad range of complex political, economic, technological, humanistic, and sociological matters.
The 2020 class of Andrew Carnegie Fellows includes 27 scholars, out of more than 300 nominated candidates. The candidates' proposals were initially evaluated by an anonymous team of prominent scholars, educators, and intellectuals, and the final selections were made by a distinguished panel of 17 jurors, including University of Pennsylvania President Amy Gutmann.
Sarah J. Jackson to study Black media-makers
There was a time when telling honest stories about American racism, like Ida B. Wells did in the late 1800s, could get a Black writer lynched. Since that time, much has changed about race in America and who gets to tell stories about it, but today's African American storytellers still face threats, distrust, and backlash.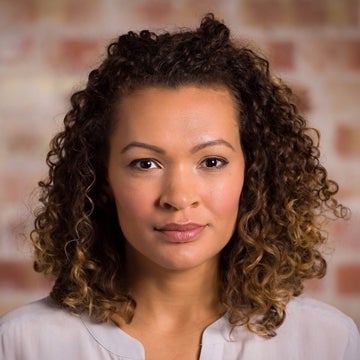 Jackson, Presidential Associate Professor, will trace the role of African American media-makers in the 21st century. She will consider how today's Black media-makers — including journalists, filmmakers, podcasters, and digital influencers — are casting light on stories that were once suppressed; sharing new stories that grapple with race and democracy; and influencing contemporary politics and policy on issues like housing segregation, educational inequality, criminal justice, and voting rights.
"The 2020 Pulitzer Prizes awarded to Nikole Hannah Jones, Colson Whitehead, and other Black storytellers speak to the centrality and significance of Black media-makers today," says Jackson. "With the generous support of the Carnegie Foundation, I will highlight the significance of the stories they tell and consider new opportunities, and barriers, faced by Black media-makers today."
An expert in how communication constructs identity and shapes social change in American culture, Jackson studies how media, journalism, and technology are used by and represent marginalized groups, with a focus on communication by and about Black and feminist activists. Her first book, Black Celebrity, Racial Politics, and the Press (Routledge 2014), examines the relationship between Black celebrity activism, journalism, and American politics, while her co-authored second book, Hashtag Activism: Networks of Race and Gender Justice (MIT Press 2020), focuses on the use of Twitter in contemporary social movements.
Jackson was a Fall 2018 fellow at the Harvard Kennedy School Shorenstein Center for Media, Politics and Public Policy, a Faculty Associate at the Berkman Klein Center for Internet and Society, and a 2019 New America National Fellow. She is frequently called on as an expert by local and national media outlets including NPR, PBS, the Associated Press, and the New York Times.
Duncan J. Watts to study bias and misinformation in media
Should we be concerned that millions of Americans exclusively watch Fox News? Or CNN? Or that a 29 year old Swede who intermingles lighthearted commentary with racist and anti-Semitic jokes while playing video games has 100 million followers on YouTube?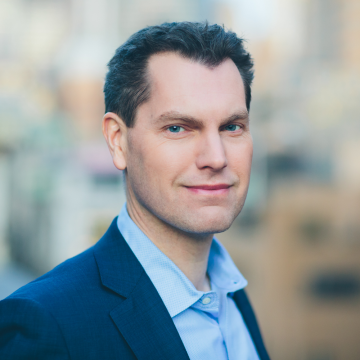 Watts, Stevens University Professor, seeks to deepen our understanding of the origins, nature, and prevalence of misinformation, and its effects on democracy. Using a unique collection of datasets — including text from online news publishers; closed caption text from local television news programs; and nationally representative panels of mobile, web, and TV content consumption — Watts and his collaborators at Penn, Microsoft Research, MIT, and Stanford will study how the media produces information, how it is consumed by people, and how it influences public opinion and understanding.
"Since the 2016 election a great deal of attention has focused on the role of explicitly false information circulating on social media," Watts says. "Although worrying, I think that problem is really the tip of the iceberg. Misinformation is a much broader problem than outright falsehoods and it affects all of the media, not just social media. But wrapping our arms around the full scope of the problem will require unprecedented amounts of data and correspondingly novel methods to make sense of it."
A pioneer in the use of digital data to study social networks and collective behavior, Watts is a Penn Integrates Knowledge professor at the University of Pennsylvania and holds appointments at the Annenberg School, the School of Engineering and Applied Science, and the Wharton School. He is the author of three books: Six Degrees: The Science of a Connected Age (W.W. Norton 2003), Small Worlds: The Dynamics of Networks between Order and Randomness (Princeton University Press 1999), and Everything is Obvious: Once You Know The Answer (Crown Business 2011).
Watts has previously been recognized by the 2009 German Physical Society Young Scientist Award for Socio and Econophysics, the 2013 Lagrange-CRT Foundation Prize for Complexity Science, and the 2014 Everett M. Rogers Award. And in 2018, he was named an inaugural fellow of the Network Science Society.
Carnegie Fellowships and the Annenberg School
Out of seven total scholars from the University of Pennsylvania to receive Carnegie Fellowships, four are members of the Annenberg School faculty. In addition to Jackson and Watts this year, Professor Diana C. Mutz was awarded the fellowship in 2017 and Professor Marwan M. Kraidy in 2016.
"Both Sarah and Duncan are extremely deserving of this fellowship," said Annenberg School Dean John L. Jackson, Jr. "They are leaders in their fields, and their respective scholarly pursuits are crucial to our understanding of a fully functioning democracy. The fact that so many Carnegie Fellows have been from Annenberg speaks to the fact that our faculty's research addresses some of the most urgent and relevant topics of our age."