Sandeep Mertia's research focuses on the socio-technical constitution and mediation of global and planetary digital futures and the state, particularly in postcolonial and global South contexts.
Sandeep Mertia completed his Ph.D. with Distinction at the Department of Media, Culture, and Communication, New York University in summer 2023. He is an incoming Assistant Professor of Science, Technology, and Society at the Stevens Institute of Technology.
He is an ICT engineer by training and is broadly interested in historical and anthropological research on media technologies, computing, urbanism, and futures. His current book project, Starting-up with the State: Computing, Entrepreneurship, and the Governance of Aspiration in India, examines the imaginaries, infrastructures, and everyday practices of digital future-making at the intersections of the state and technology start-ups in India.
Mertia is former Research Associate at The Sarai Programme, Centre for the Study of Developing Societies (Sarai-CSDS), New Delhi. He is the editor of Lives of Data: Essays on Computational Cultures from India (Amsterdam: Institute of Network Cultures, 2020). He has served as the Assistant Editor of the journal Public Culture. His work has appeared in the Economic & Political Weekly, The Fibreculture Journal, Computational Culture, Sarai, LSE Impact, Konrad Adenauer-Stiftung, DataKind, and other venues. His research has been supported by the National Science Foundation and NYU's inaugural Urban Doctoral Fellowship, among others. He has been involved with civic technology initiatives such as DataMeet, DataKind, and HillHacks.
Education
B.Tech., DA-IICT, 2014
Ph.D., New York University, 2023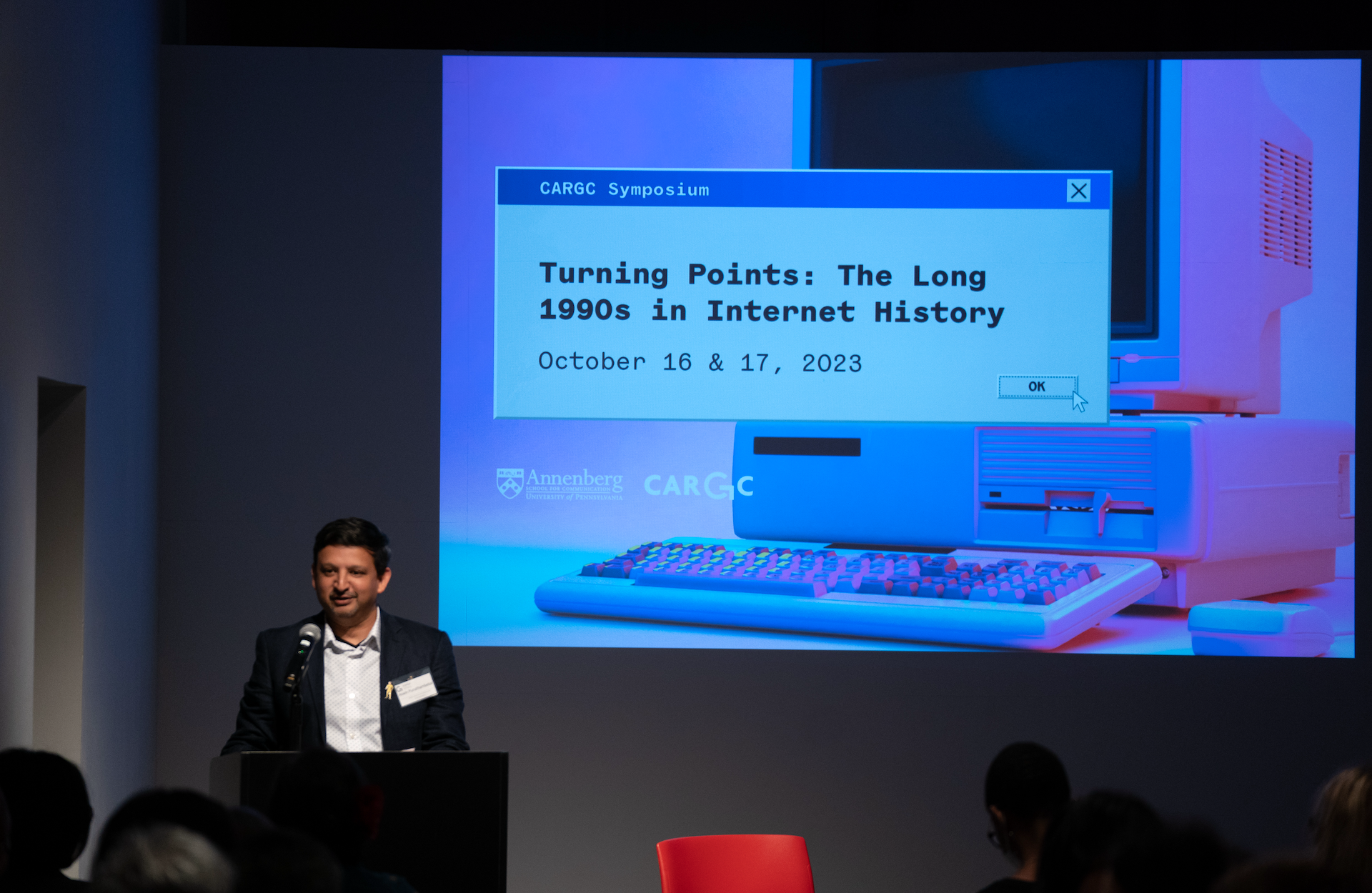 News
A conference held at Annenberg explored "the long 1990s," a period of media transformation sparked by something called the internet.