Arlene Fernández studies critical cultural and visual communication, discursive identity formation with a focus on Caribbean Latinx communities, migration and diaspora, and urbanicity. She also explores Latinx digital culture and multimodal ethnography.
Her current work interrogates the ways in which mediated narratives about the American dream, ethno-racial and colonial politics, socioeconomic precarity, and technology are entangled in Latinx-owned corner stores. Fernández also studies culture, racialization, and discourse in Latinx digital spaces and their counter-hegemonic possibilities and limitations. As a mediamaker, she is committed to a multimodal ethnographic research praxis that can serve as a potential vehicle for public engagement and translation, and as an opportunity for cultural reimaginings that center those at the margins.
Fernández holds a Master of Social Work and B.A. in Urban Studies, both from the University of Pennsylvania, and she brings a variety of professional experiences primarily in the nonprofit and higher education sectors. She is a long-time Philadelphia resident originally from Queens, New York.
Education
B.A., University of Pennsylvania
M.S.W., University of Pennsylvania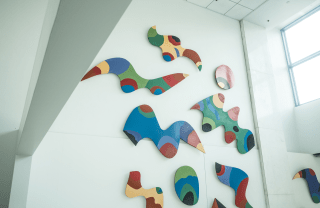 News
We've compiled a helpful list of all presentations being given by Annenberg authors.