Elihu Katz Colloquium: Moya Bailey, Northwestern University
November 19, 2021
12:00pm
Title of talk forthcoming
This event will be held on Zoom. The link to join will be emailed to the Annenberg community on the day of the event.
Photo Credit: Angelina Bambina / iStock
About the Talk
More information is forthcoming.
About the Speaker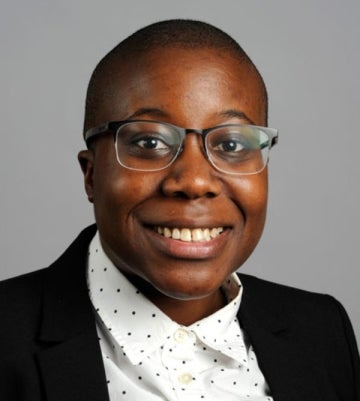 Associate Professor of Communication Studies at Northwestern University, Moya Bailey is a scholar of critical race, feminist, and disability studies. Her work focuses on marginalized groups' use of digital media to promote social justice as acts of self-affirmation and health promotion. She is interested in how race, gender, and sexuality are represented in media and medicine, and she coined the term misogynoir which describes the unique anti-Black racist misogyny that Black women experience.
She currently curates the #transformDH Tumblr initiative in Digital Humanities, and she is the digital alchemist for the Octavia E. Butler Legacy Network. Bailey is a co-author of #HashtagActivism: Networks of Race and Gender Justice (MIT Press, 2020) and is the author of Misogynoir Transformed: Black Women's Digital Resistance (New York University Press, 2021). She received her Ph.D. from Emory University.
Disclaimer: This event may be photographed and/or video recorded for archival, educational, and related promotional purposes. We also may share these video recordings through Annenberg's website or related platforms. Certain events may also be livestreamed. By attending or participating in this event, you are giving your consent to be photographed and/or video recorded and you are waiving any and all claims regarding the use of your image by the Annenberg School for Communication. The Annenberg School for Communication, at its discretion, may provide a copy of the photos/footage upon written request.