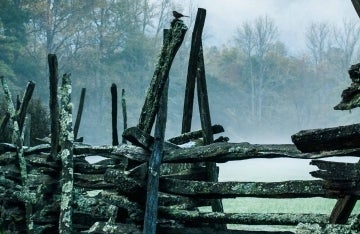 Elihu Katz Colloquium: Nicole Maurantonio, Richmond University
January 28, 2022
12:00pm-1:00pm
Audience
Open to the Public
"What can a taxidermied horse teach us about the politics of race and memory?"
Click here to register for the event on Zoom
About the Event 
The summer 2020 protests sparked by the murder of George Floyd reignited demands for the removal of public symbols of white supremacy across the United States. Monuments commemorating Confederate leaders were focal points of protests, with demonstrators taking to the streets spraying graffiti, and, in some cases, toppling statues. This talk considers a lesser-known, though no less significant, contributor to the pervasiveness of white supremacy culture: Little Sorrel, the taxidermied horse of Confederate General Stonewall Jackson. Analyzing Little Sorrel as a material artifact alongside circulating stories of the horse's life and death, this talk explores how taxidermy serves as an apt metaphor for the workings of memory.
Boxed lunches and books will be available for the Annenberg community prior to the event on a first come, first served basis (suite 200).
About the Speaker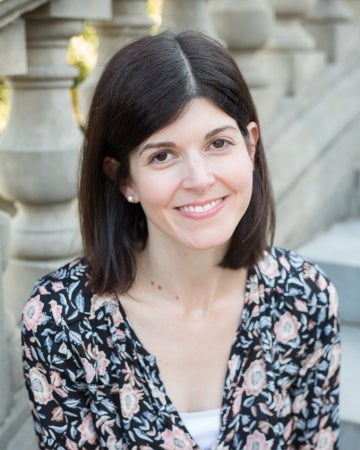 Nicole Maurantonio is Associate Professor of Rhetoric & Communication Studies and American Studies at the University of Richmond, where she serves as Director of Advising, First-Year Seminar, and First- and Second-Year Programming. Maurantonio's research, which explores narrative and material traces of memory, reflects her interdisciplinary interests and training in the fields of communication and history. She is the co-editor with David W. Park of Communicating Memory & History (Peter Lang, 2019) and author of Confederate Exceptionalism: Civil War Myth and Memory in the Twenty-First Century (University Press of Kansas, 2019).
 
Committed to excavating the relationships between memory and place, Maurantonio regularly teaches community-engaged courses that center inquiries into difficult and often contested histories. She is the recipient of the University of Richmond's Distinguished Educator Award (2019), the Bonner Center for Civic Engagement's Engage for Change! Award for Contribution to the Institution (2019), and co-founder of the University of Richmond's Race & Racism Project. 
 
Maurantonio is currently at work on two book projects. The first, under contract with University Press of Kansas, examines the meaning of the 1978 Philadelphia Daily News photograph of the police beating of MOVE member Delbert Africa. She uses this case to interrogate why certain photographs of police brutality have been forgotten in public memory. The second project, building on her research for Confederate Exceptionalism, explores the phenomenon of so-called "plantation weddings" and their persistence in the 21st century.
Photo credit (top photo): Erda Estremera / Unsplash
Disclaimer: This event may be photographed and/or video recorded for archival, educational, and related promotional purposes. We also may share these video recordings through Annenberg's website or related platforms. Certain events may also be livestreamed. By attending or participating in this event, you are giving your consent to be photographed and/or video recorded and you are waiving any and all claims regarding the use of your image by the Annenberg School for Communication. The Annenberg School for Communication, at its discretion, may provide a copy of the photos/footage upon written request.