Annenberg Welcomes Two New Secondary Faculty Members
PIK professor Kevin B. Johnson and Damon J. Phillips, a Professor at the Wharton School, join the Annenberg community as secondary faculty.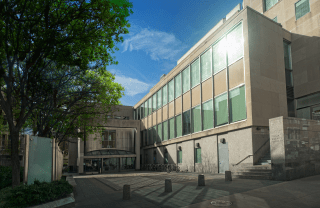 Starting this academic year, two new secondary faculty members, Kevin B. Johnson, M.D. and Damon J. Phillips, Ph.D., are bringing their innovative research and pedagogical expertise to Annenberg.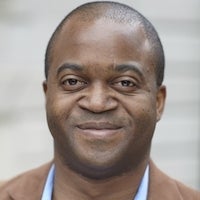 A Professor of Management at the Wharton School, Phillips' academic interests include social structural approaches to labor and product markets, entrepreneurship, innovation, organizational change, strategy and structure, and social network theory and analysis. Prior to joining Wharton, he was the Lambert Family Professor of Social Enterprise at Columbia University Business School. 
Professor Phillips' industry specialties are cultural markets, particularly the music industry, and professional services including law, consulting, and investment banking. His 2013 book, Shaping Jazz (Princeton University Press), is an innovative study of the emergence and evolution of the market for recorded jazz. In addition to publishing in top journals within management and sociology, Phillips serves as an Associate Editor at the Administrative Science Quarterly and a Consulting Editor at Sociological Science.
As the 27th Penn Integrates Knowledge (PIK) University Professor, Johnson holds joint appointments in the Department of Biostatistics, Epidemiology, and Informatics in the Perelman School of Medicine and the Department of Computer and Information Science in the School of Engineering and Applied Science. Read more about his background and work at Penn.
As secondary faculty members, Johnson and Phillips will maintain their primary appointments within Penn while collaborating with Annenberg's standing faculty and contributing their comprehensive knowledge to the field of Communication.