The Center for Media at Risk Welcomes Its 2021-2022 Postdoctoral Fellows
Chaz Barracks and Perry B. Johnson will join the Annenberg School in the fall.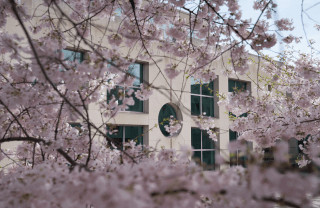 After another competitive search, the Center for Media at Risk at the Annenberg School for Communication is delighted to announce its postdoctoral fellows for 2021-2022, who will begin working with the center this fall: Chaz Barracks and Perry B. Johnson. 
The Center for Media at Risk is thrilled to welcome both fellows, who will expand their research using interdisciplinary approaches and multi-media platforms to deepen the Center's emphasis on free and critical media practice and scholarship. Johnson will be jointly affiliated with both the Center for Media at Risk, directed by Professor Barbie Zelizer, and the Annenberg Center for Collaborative Communication, directed by Professor Sarah Banet-Weiser.
Chaz Barracks is currently a scholar-in-residence at the Bonner Center for Civic Engagement and affiliated with the Rhetoric and Communications department at the University of Richmond. He earned a Ph.D. in Media, Art, and Text from Virginia Commonwealth University in 2020. His research interests blend together Black studies, Black queer feminist narratives, and queer world making epistemologies through media arts and performance making. 
Barracks' scholarly ambitions are to cultivate creative expression through interdisciplinary mediums, such as podcasts and short films, that illuminate local Black cultural production. Barracks is a Bonner Scholar alum and continues much of his service work at Six Points Innovation Center (6PIC) in the Blackademic-in-residence program, helping build the library space and other public knowledge opportunities.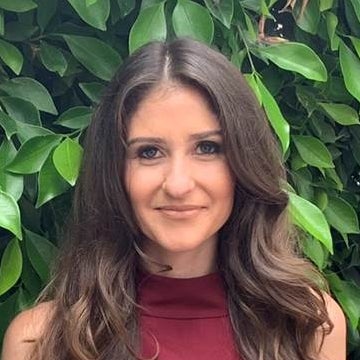 Perry B. Johnson is a Ph.D. candidate at the Annenberg School for Communication and Journalism and a graduate affiliate with the Department of Gender & Sexuality Studies at the University of Southern California. She is the co-founder and co-director of The Sound of Victory, an interdisciplinary, multi-platform initiative dedicated to investigating the historical relationship between music, sound, and sport. 
Johnson is also a research fellow with The Popular Music Project at USC Annenberg's Norman Lear Center, where she is working to design and implement a series of public-facing, interdisciplinary efforts dedicated to investigating gender inequality and diversity in popular music. As part of this effort, Johnson is co-executive producing The New New, a new podcast and collaborative project with Gxrlschool that highlights artists, activists, and industry innovators challenging inequity through popular culture. Johnson's research and practice focus on music, popular culture, and American cultural histories, with an emphasis on archives, public scholarship, power, identity, and questions of belonging.