Congratulations to Annenberg's 2019 Graduates
Students were recognized for finishing their doctoral degrees or for completing their M.A. requirements.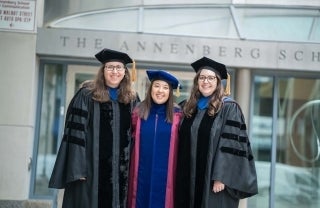 On Monday, May 20, the Annenberg School for Communication held its annual graduation ceremony for doctoral students. The celebration honored 15 graduate students who have earned or will soon earn their doctoral degrees in Communication.
The ceremony honored the following students, listed with their dissertation titles:
Opeyemi Akanbi — "Contested Boundaries of Digital Work"
Elisa Baek — "The Role of Mentalizing in Information Propagation"
Jasmine Norkunas Erdener — "Excavating Radical Futures – Puppets, Robots, and the Fight for Technology"
Kecheng Fang — "Mapping Media Bias in China"
Elisabetta Ferrari — "The Technological Imaginaries of Social Movements: The Discursive Dimension of Communication Technology and the Fight for Social Justice"
Nicholas Gilewicz — "What Losing the Newspaper Means: Nostalgia and the U.S. Newspaper in Late Modernity"
Emily Hund — "The Influencer Industry: Constructing and Commodifying Authenticity on Social Media"
Danny Da Eun Kim — "Seeking Ourselves Onscreen: Brand Personality, Self-Congruence, and Media Preferences"
Eunji Kim — "Entertaining Beliefs in Economic Mobility"
Lee McGuigan — "Selling the American People: Data, Technology, and the Calculated Transformation of Advertising"
Yilang Peng — "Identifying Media Bias with Computer Vision"
John Vilanova — "Not Simply the Best: The GRAMMY Awards, Race, and America"
Allyson Volinsky — "Variation on a Theme: Comparing Strategies for Choosing Health Communication Campaign Message Topics"
Dror Walter — "Exploring Thematic Diversity in News Coverage and Social Media Activity of Political Candidates Using Unsupervised Machine Learning"
Sijia Yang — "Morality in Tobacco Control Messaging: Effects of Moral Appeals on Persuasion and Retransmission"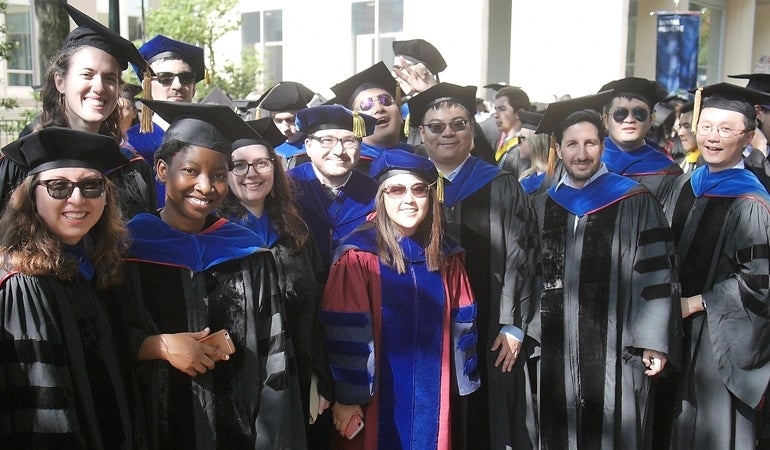 Congratulations are also in order to the following Annenberg students who have earned their M.A. in Communication en route to the completion of their doctoral degrees.
Lauren Bridges
Yasemin Yusufoff Celikkol
Heather Jaber
Muira McCammon
Chloé Nurik
Jacob Parelman
Ryan Tsapatsaris
Diami Virgilio
Chioma Woko
Tian Yang
Alvin Zhou
In addition, Lauren Bridges and Leeann Siegel were recognized with the James D. Woods Award for outstanding teaching by a graduate assistant.