Diana Mutz Elected to National Academy of Sciences
Mutz is one of four Penn faculty elected this year.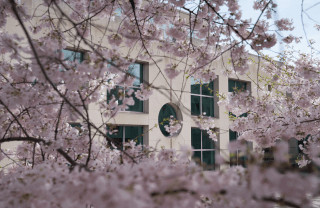 Four members of the University of Pennsylvania faculty have been elected to the United States National Academy of Sciences (NAS). They are Marisa Bartolomei and M. Celeste Simon from the Perelman School of Medicine, Michael Kearns from the School of Engineering and Applied Science, and Diana C. Mutz from the Annenberg School for Communication.
They join 120 US members, 59 of whom are women, the most elected in a single year, and 30 international members elected by their peers this year to NAS. Recognized for "distinguished and continuing achievements in original research," this new class brings the total number of active US members to 2,461 and of international members to 511.
Mutz is the Samuel A. Stouffer Chair in Political Science and Communication and serves as director of the Institute for the Study of Citizens and Politics; she is also an affiliate of the Warren Center. She studies political communication, political psychology, and public opinion, and her research focuses on how the American mass public relates to the political world and how people form opinions on issues and candidates. She received a 2017 Carnegie Fellowship and a 2016 Guggenheim Fellowship to pursue research on globalization and public opinion, and in 2011 received the Lifetime Career Achievement Award in Political Communication from the American Political Science Association. In addition to many journal articles, Mutz is the author of Impersonal Influence: How Perceptions of Mass Collectives Affect Political, Hearing the Other Side: Deliberative Versus Participatory Democracy, and In Your Face Politics: The Consequences of Uncivil Media.
To read about the other Penn faculty members elected this year, read Penn Today's full story.