Romano Wins Awards from American Jewish Press Association
His Moment article on Italian Jewry won two Simon Rockower Awards.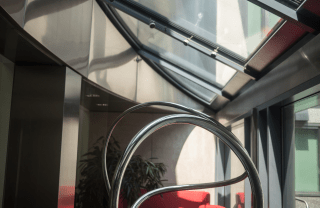 Annenberg Lecturer Carlin Romano recently received two first place awards from the American Jewish Press Association's 40th annual Simon Rockower Awards.
Romano's article, "Italian Jews: Rome, the Renaissance and Beyond," appeared in the Winter 2020 issue of Moment, the bimonthly Washington D.C. magazine of Jewish culture co-founded by Nobel-Peace-Prize winner Elie Wiesel. A critical analysis of the new "National Museum of Italian Jewry and the Shoah" in Ferrara, Italy, it won for "Excellence in Arts News and Features" and "Excellence in Writing About Jewish History and Jewish Peoplehood in Europe."
Judges described the article by Romano, Critic-at-Large of Moment, as "An incredible job weaving the backstory of Italy and the Jews through history with the modern story of creating a museum about the entire Italian Jewish experience....riveting."