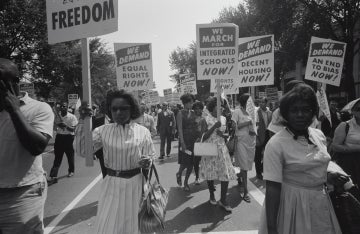 22nd Annual Reverend Dr. Martin Luther King, Jr. Lecture in Social Justice
January 25, 2023
5:30pm-7:00pm
Zellerbach Theater and online
Audience
Open to the Public
Nikole Hannah-Jones, Pulitzer Prize-winning creator of the 1619 Project, in conversation with Presidential Associate Professor Sarah J. Jackson
Penn's Center for Africana Studies, in conjunction with the Annenberg School for Communication, will host the 22nd Annual Reverend Dr. Martin Luther King, Jr. Lecture in Social Justice, featuring Nikole Hannah-Jones, the Pulitzer Prize-winning creator of the 1619 Project and a staff writer at The New York Times Magazine.
This free event takes place in person and a livestream is also being offered. Registration is requested for either the in-person or livestream event.
About the Speakers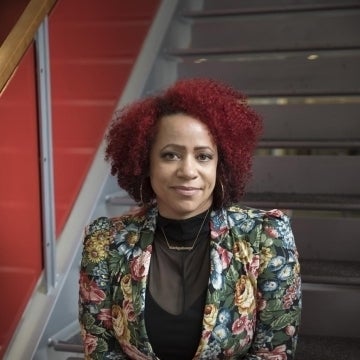 Nikole Hannah-Jones has spent her career investigating racial inequality and injustice. Her reporting has earned her the MacArthur Fellowship, known as the Genius grant, a Peabody Award, two George Polk Awards and the National Magazine Award three times. She also serves as the Knight Chair of Race and Journalism at Howard University, where she is founding the Center for Journalism & Democracy. Hannah-Jones is the co-founder of the Ida B. Wells Society for Investigative Reporting, which seeks to increase the number of investigative reporters and editors of color, and this year she opened the 1619 Freedom School, a free, afterschool literacy program in her hometown of Waterloo, Iowa. Hannah-Jones holds a Master of Arts in mass communication from the University of North Carolina at Chapel Hill and earned her BA in history and African-American studies from the University of Notre Dame. (Photo: James Estrin / The New York Times)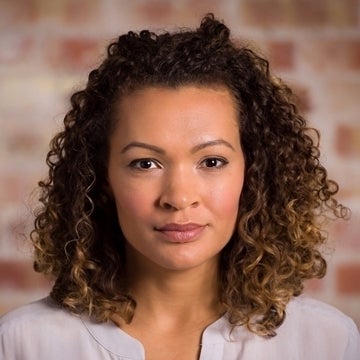 Sarah J. Jackson is the Presidential Associate Professor at the Annenberg School for Communication at the University of Pennsylvania.
Jackson studies how media, journalism, and technology are used by and represent marginalized publics, with a focus on how communication arising from Black, feminist, and activist spaces contributes to US progress.
Jackson is co-director of the Media, Inequality & Change Center, which explores the intersections between media, democracy, technology, policy, and social justice. MIC produces engaged research and analysis while collaborating with community leaders to help support activist initiatives and policy interventions.
Before joining the Annenberg faculty, Jackson was an associate professor of Communication Studies at Northeastern University. She holds a Ph.D. in Mass Communication from the University of Minnesota and a M.A. in Communication from the University of Michigan.
Disclaimer: This event may be photographed and/or video recorded for archival, educational, and related promotional purposes. We also may share these video recordings through Annenberg's website or related platforms. Certain events may also be livestreamed. By attending or participating in this event, you are giving your consent to be photographed and/or video recorded and you are waiving any and all claims regarding the use of your image by the Annenberg School for Communication. The Annenberg School for Communication, at its discretion, may provide a copy of the photos/footage upon written request.