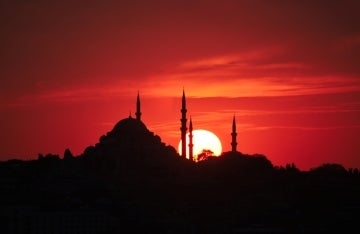 CARGC Colloquium: Bilge Yesil, College of Staten Island
March 31, 2022
1:00pm-2:00pm
Audience
Open to the Public
"Resisting and Reversing Western Media Imperialism?: Turkey's Global Communication Outlets"
Click here to register for the event on Zoom
Photo Credit: Osman Köycü / Unsplash
About the Talk
Since the 2010s, Turkey's ruling AKP government has vastly expanded its global communication apparatus to promote the country as a rising great power and the benevolent guardian of Muslims. In this presentation, Bilge Yesil will analyze the political mechanisms and ideational frameworks that underlie the new English-language outlets the AKP and its proxies developed after the Gezi Park protests of 2013 — an event they interpreted as a Western ploy to overthrow the Erdogan government. In the post-Gezi period, critical coverage of Erdogan soared in international news media and the AKP sought to rebuff them via newly-established print, broadcast and digital outlets. Drawing on an analysis of official statements and government documents as well as interviews with media professionals that work/ed at state-run and pro-AKP news media, Yesil argues that the Erdogan government views the global communication landscape as yet another battlefield in the ostensible conflict they posit between East and West, and Western journalists as emissaries of imperialism. With all this in mind, Yesil explores how the AKP conceptualizes its global communication machinery as a counter-hegemonic force and discuss the implications of the type of journalism its proxies perform.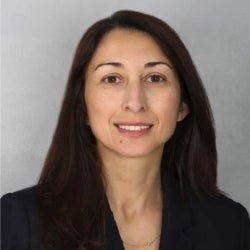 About the Speaker
Bilge Yesil is an Associate Professor of Media Culture at the College of Staten Island and Doctoral Faculty of Middle Eastern Studies at the Graduate Center, CUNY. She is the author of Video Surveillance: Power and Privacy in Everyday Life (2009) and Media in New Turkey: The Origins of an Authoritarian Neoliberal State (2016). She is currently completing Talking Back to the West: How Turkey Deploys Muslim Identity Politics to Challenge the International Order and Silence Its Critics (forthcoming in summer 2023), and Handbook of Media and Culture in the Middle East in December 2022.
Disclaimer: This event may be photographed and/or video recorded for archival, educational, and related promotional purposes. We also may share these video recordings through Annenberg's website or related platforms. Certain events may also be livestreamed. By attending or participating in this event, you are giving your consent to be photographed and/or video recorded and you are waiving any and all claims regarding the use of your image by the Annenberg School for Communication. The Annenberg School for Communication, at its discretion, may provide a copy of the photos/footage upon written request.