CDCS Colloquium: Chelsea Butkowski
February 6, 2023
12:15pm-1:30pm
Annenberg School, Room 300
Audience
Open to the Public
Identity (in) Crisis: Digital Self-Making During the COVID-19 Pandemic
About the Talk
The COVID-19 pandemic unevenly disrupted everyday life on a global scale, and, as a result, it also altered the fabric of personal storytelling in online spaces. Changing pandemic safety measures and social routines rapidly transformed norms of digital self-representation and impression management. For example, social media offers opportunities to document life in lockdown while also placing personal adherence to pandemic guidelines like mask-wearing and social distancing under networked scrutiny. Even as some of these alterations have already proven temporary, they also illustrate communication practices that stand to endure beyond the so-called "pandemic era."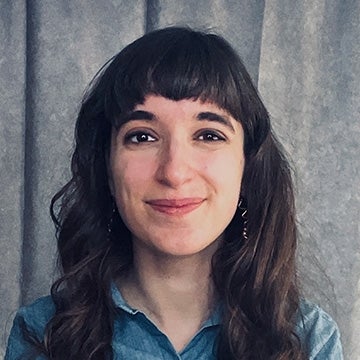 Chelsea Butkowski studies these pandemic self-making practices through the lens of social media profiles, the platformed digital spaces dedicated to displaying our online interactions, memories, and identities. Butkowski uses social media scroll back interviews, a method that involves scrolling backward on research participants' social media profiles alongside them. This presentation focuses on a series of 48 interviews conducted in late 2021 with social media users who experienced the pandemic in the U.S., largely located in Upstate NY. Ultimately, it traces how shifting social and safety pressures of pandemic life prompted participants to relearn what it means to "be oneself" online.
About the Speaker
Chelsea Butkowski is a post-doctoral fellow at the Center on Digital Culture and Society, having recently completed a Ph.D. in Communication at Cornell University. Her research investigates how people use digital media technologies to make sense of their identities during periods of widespread social change and crisis. This has led her to study elections, the COVID-19 pandemic, social movements, and the politics of digital storytelling in everyday life. Her work can be found in journals such as New Media & Society, Social Media + Society, Visual Communication, Feminist Media Studies, and Communication, Culture & Critique.
Disclaimer: This event may be photographed and/or video recorded for archival, educational, and related promotional purposes. We also may share these video recordings through Annenberg's website or related platforms. Certain events may also be livestreamed. By attending or participating in this event, you are giving your consent to be photographed and/or video recorded and you are waiving any and all claims regarding the use of your image by the Annenberg School for Communication. The Annenberg School for Communication, at its discretion, may provide a copy of the photos/footage upon written request.