CDCS Talk: Dasol Kim, Annenberg School
February 28, 2022
12:30pm-1:30pm
Audience
Open to the Public
Title and Abstract Forthcoming
More information about this event will be coming. Save the date!
About Dasol Kim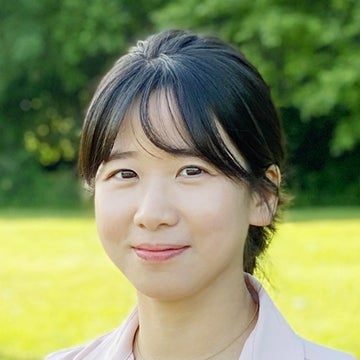 Dasol Kim is a postdoctoral fellow with the Center on Digital Culture and Society. She studies issues of race and gender in digital media spaces, with a special focus on influencer culture, the platform economy, and the transnational connection between East Asia and the US.
Utilizing the lens of critical race theory, transnational feminism, and digital media studies, Kim examines various data and the digital infrastructures of platforms such as YouTube and Twitter. She employs a mixed-method approach that combines social network analysis with qualitative discourse analysis.
As a CDCS fellow, she is currently working on a book manuscript titled "K-beauty Project: Transnational Beauty and Digital Media Platform" that examines the intersection of identity entrepreneurship and platform capitalism with a case study of Korean beauty discourse on YouTube.
Disclaimer: This event may be photographed and/or video recorded for archival, educational, and related promotional purposes. We also may share these video recordings through Annenberg's website or related platforms. Certain events may also be livestreamed. By attending or participating in this event, you are giving your consent to be photographed and/or video recorded and you are waiving any and all claims regarding the use of your image by the Annenberg School for Communication. The Annenberg School for Communication, at its discretion, may provide a copy of the photos/footage upon written request.