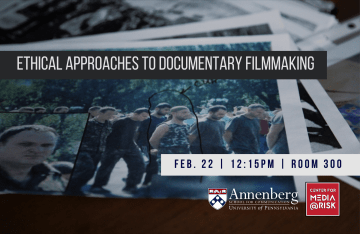 Center for Media at Risk Workshop: Olena Lysenko, Ukrainian Filmmaker
Ethical Approaches to Documentary Filmmaking
About the Workshop
This workshop will explore the ethical challenges that arise during documentary film production and offer a roadmap to better understand the practical and ethical realities of documenting war and revolution. We will discuss some strategies for filmmaking that is ethically sound and avoids exploitative practices, while exploring the responsibilities that filmmakers have to their subjects and audiences. Additionally, we will delve into some elements that make documentary filmmaking distinct from journalism.
From the initial idea, to filming a subject and the final edit, this is a step-by-step guide to the behind-the-scenes process of making a documentary and the ethical considerations that must be made along the way. Viewing of Lysenko's film, I Never Had Dreams of My Son, prior to the workshop is encouraged but not mandatory. 
About the Speaker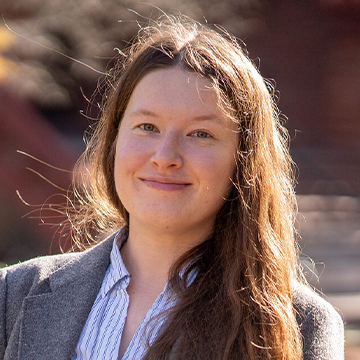 Olena Lysenko is a documentary filmmaker, producer, fixer and freelance journalist from Ukraine. This year, she is a visiting practitioner with the Center for Media at Risk at the Annenberg School for Communication. Most recently, her short film, I Never Had Dreams of My Son, received the Special Jury Recognition Award for Best Documentary Short at the 2022 New Orleans Film Festival. In 2016, she received her PhD in Law from Taras Shevchenko National University of Kyiv.
Disclaimer: This event may be photographed and/or video recorded for archival, educational, and related promotional purposes. We also may share these video recordings through Annenberg's website or related platforms. Certain events may also be livestreamed. By attending or participating in this event, you are giving your consent to be photographed and/or video recorded and you are waiving any and all claims regarding the use of your image by the Annenberg School for Communication. The Annenberg School for Communication, at its discretion, may provide a copy of the photos/footage upon written request.