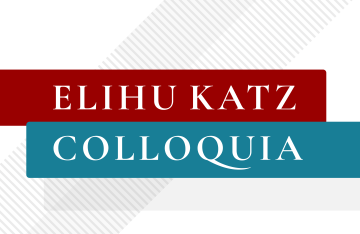 Elihu Katz Colloquium: Claes De Vreese, University of Amsterdam
November 18, 2022
12:15pm-1:15pm
Hybrid Event: Annenberg Room 500 and on Zoom
Audience
Open to the Public
Title and Abstract Forthcoming
About the Speaker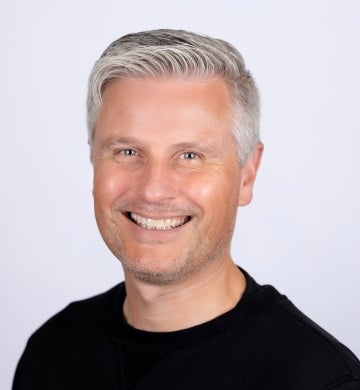 Claes H. de Vreese is University Professor of Artificial Intelligence and Society, with a special focus on media and democracy at the University of Amsterdam. He holds the Chair in political communication at the Amsterdam School of Communication Research ASCoR. He is the founding (2021) Scientific Director of the Digital Democracy Center at the University of Southern Denmark. He is member of the ICA Executive Committee and served as President 2020-21.
His research interests include the role of automation, algorithms, and artificial intelligence in democratic processes. This includes microtargeting, news recommenders, social media platforms, disinformation, comparative journalism research, the effects of news, public opinion and European integration. His research has been funded by several science foundation grants, including an ERC grant, VENI and VICI grants from the Dutch Science Foundation, as well as grants from various EU research programs. He is an elected Fellow of the Royal Dutch Academy of Sciences, the International Communication Association, and the Royal Holland Society of Sciences.
He has published 200+ articles in international peer-reviewed journals, including Communication Research, Journal of Politics, Journalism Studies, Political Communication, Journal of Communication, Public Opinion Quarterly, International Journal of Public Opinion Research, Scandinavian Political Studies, European Journal of Communication, West European Politics, European Union Politics, Journalism & Mass Communication Quarterly, Mass Communication & Society, and European Journal of Political Research.
He has been visiting scholar at Harvard University, Netherlands Institute of Advances Studies, University of Zurich, and SDU. He served as Editor in Chief of Political Communication (2014-2020) and the International Journal of Public Opinion Research IJPOR (2011-2014) and he serves on the Editorial Board of several ISI ranked journals. He has lectured in a dozen of countries and frequently appears in (inter)national news media.
 
Disclaimer: This event may be photographed and/or video recorded for archival, educational, and related promotional purposes. We also may share these video recordings through Annenberg's website or related platforms. Certain events may also be livestreamed. By attending or participating in this event, you are giving your consent to be photographed and/or video recorded and you are waiving any and all claims regarding the use of your image by the Annenberg School for Communication. The Annenberg School for Communication, at its discretion, may provide a copy of the photos/footage upon written request.