Annenberg and Penn Medicine Researchers Receive $3 Million NIH Grant To Reduce Racial and Ethnic Disparities in HIV Care
Over the next 5 years, the team will explore methods to address structural racism and discrimination in HIV clinics across Philadelphia.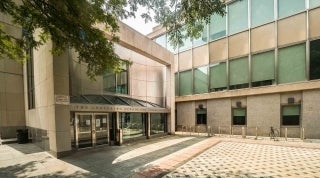 The National Institute of Nursing Research (NINR), one of the 27 institutes of the National Institutes of Health (NIH), has awarded University of Pennsylvania's Florence Momplaisir, MD, and John B. Jemmott III, Ph.D., more than $3 million to study interventions to improve care for people with minoritized identities living with HIV.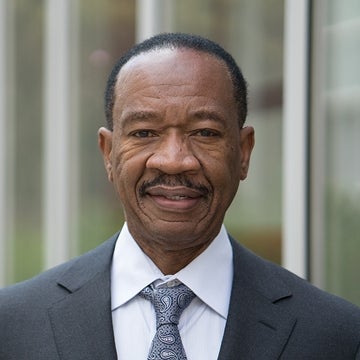 The medical field has made great strides in improving treatment for HIV in recent years, but the HIV epidemic is not over — and it disproportionately affects racial and ethnic minority populations. Black patients account for 41% of new HIV diagnoses but experience the lowest rates of retention in HIV care and viral suppression when compared to other racial and ethnic groups.
Dr. Momplaisir, an Assistant Professor of Infectious Diseases at the Perelman School of Medicine and a senior fellow at Penn's Leonard Davis Institute of Health Economics, and Dr. Jemmott, the Kenneth B. Clark Professor of Communication and Psychiatry at the Annenberg School for Communication and the Perelman School of Medicine seek to address the structural inequities in HIV care in the U.S. by working with clinics to reduce structural racism and discrimination.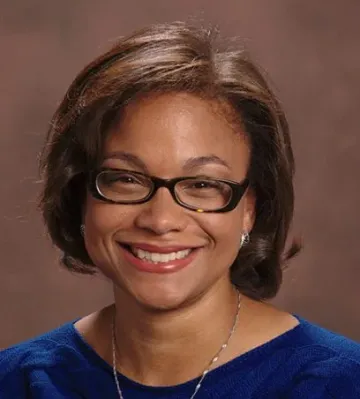 Over the next five years, Drs. Momplaisir and Jemmott will work with HIV clinics in Philadelphia to assess how their organizational culture, climate, and workers' attitudes (collectively known as organizational social context) reveal structural racism and discrimination that negatively affects patient care. Then, they will investigate whether an intervention designed to reduce structural racism by improving the organizational social context can improve HIV care outcomes. Although racial disparities in HIV care have been known for some time, this is the first study to test an intervention targeting the clinic context to address racial disparities. 
With this grant, Drs. Momplaisir and Jemmott plan to advance the understanding of structural racism and discrimination's impact on HIV treatment outcomes and implement a method to improve accessibility, responsiveness, and continuity of care within individual HIV clinics.
The National Institutes of Health (NIH) is a component of the U. S. Department of Health and Human Services. It is the primary Federal agency for conducting and supporting basic, clinical, and translational medical research, and it investigates the causes, treatments, and cures for both common and rare diseases. For more information about NIH and its programs, visit http://www.nih.gov.