CARGC Appoints Two Postdoctoral Fellows for 2020-2022
Jinsook Kim and Hana Masri will join CARGC in August.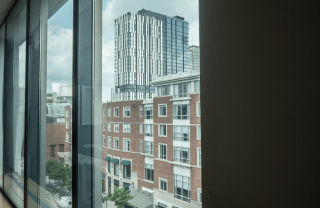 The Center for Advanced Research in Global Communication (CARGC) at the Annenberg School for Communication at the University of Pennsylvania has appointed two new CARGC postdoctoral fellows for 2020-2022: Jinsook Kim and Hana Masri. CARGC is thrilled to welcome these new fellows, who are bringing fresh ideas and topics to the field of global communication.
Kim and Masri emerged out of an extremely competitive pool of early career scholars from around the globe. CARGC postdoctoral fellowship recipients are determined by an independent selection committee following rigorous criteria that include overall academic excellence, research productivity and promise, diversity, and fit with CARGC's mission of enabling and promoting truly translocal research grounded in theory and based on primary source research.
"We are very fortunate to have attracted scholars of this caliber," said Marwan M. Kraidy, CARGC Founding Director, Associate Dean for Administration, and Anthony Shadid Chair in Global Media, Politics, and Culture at the Annenberg School. "Their projects are imaginative and cutting-edge, and they mesh perfectly with CARGC's intellectual values and our agenda to bring the very best research to bear on urgent problems and enduring issues. Jinsook and Hana will enhance Annenberg's diversity and amplify our global reach."
Kim is a Lecturer in the Department of Radio-Television-Film at the University of Texas at Austin, where she earned her Ph.D. in Media Studies in 2019. Her research interests include digital media, online hate culture, and social and political activism in the context of contemporary South Korea. She is currently working on her first book project based on her dissertation, titled Contesting Hate: Online Misogyny and Networked Feminist Anti-Hate Activism in South Korea.
During her CARGC fellowship, she plans to interrogate the convergence between popular feminism, nationalism, and anti-refugee backlash in South Korea. She has published articles on topics in global digital media culture ranging from feminist activism to sports and nationalism in the peer-reviewed journals Feminist Media Studies, Communication, Culture & Critique, and Communication and Sport. She also authored a chapter in the edited anthology Mediating Misogyny: Gender, Technology, and Harassment (Palgrave Macmillan, 2018).
She is a recipient of the Woodrow Wilson Dissertation Fellowship in Women's Studies, a Dissertation Proposal Development Fellowship from the Social Science Research Council, a Dissertation Award from the Korean American Communication Association, and top paper awards from academic conferences including SCMS, ICA, and AEJMC.
Masri earned her Ph.D. in Rhetoric and Language from the Department of Communication Studies at the University of Texas at Austin in 2020. Her work examines matter's role in rhetorical constructions of migration, citizenship, sovereignty, and settler colonialism in contexts from the U.S.-Mexico borderlands to the Middle East.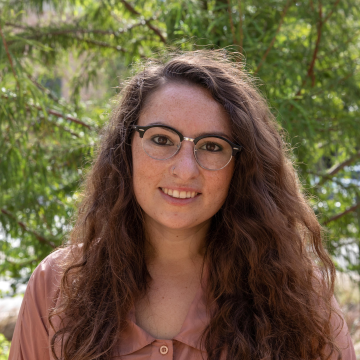 She is particularly interested in the ways that what gets designated trash can function both to render groups of people as waste or surplus and, at times, challenge such designations. This work emphasizes how waste communicates global discourses of human disposability across geopolitically distinct contexts, while also serving as a creative resource to communities and movements that contest modernity's hierarchies of human value.
Her research on these topics and on feminist studies, queer migrations, environmental racism, and social movements more broadly can be found in QED, Women's Studies in Communication, and Scholar and Feminist, as well as forthcoming edited volumes on queer migrations and Middle Eastern and North African communication studies. Her research on border "trash" in Arizona and the politics of sewage in Gaza has also received top paper awards from the National Communication Association in 2016 and 2019.
"We are thrilled to welcome Jinsook Kim and Hana Masri to CARGC," said Clovis Bérgère, Senior Research Manager at CARGC. "Their work on feminist activism in South Korea and the politics of waste in borderlands in Mexico, Palestine, and Lebanon respectively draw on richly grounded fieldwork and innovative conceptual approaches in postcolonial, feminist, queer, and environmental theories to make key new contributions to how we understand global media today. We couldn't be happier to have them on board!"