Center for Advanced Research in Global Communication Publishes CARGC Paper 19
The paper, "Media and Networks in the Queer API Archive," was written by Sudeep Bhargava (C'22), former undergraduate fellow at CARGC.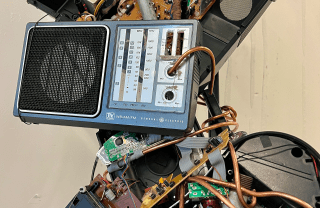 The Center for Advanced Research in Global Communication (CARGC) at the Annenberg School for Communication is proud to present CARGC Paper 19, "Media and Networks in the Queer API Archive" by Sudeep Bhargava (C'22).
Bhargava's paper explores how queer Asian/Pacific Islander (API) communities in Philadelphia leveraged digital media to build ties and facilitate community support initiatives during the COVID-19 pandemic.
From 2021-2022, Bhargava was an undergraduate fellow at CARGC and under the mentorship of Jing Wang, former CARGC Senior Research Manager and now an assistant professor at the University of Wisconsin-Madison School of Journalism and Mass Communication, he developed "Media and Networks in the Queer API Archive."
He visited local art galleries and cultural spaces in Philadelphia, observed community organizations' online meetings, and interviewed queer API community members to understand how they built social networks and maintained connections amid the global pandemic of Covid-19.
In her introduction, Wang characterizes the paper as "a deeply caring and critically engaging ethnographic account of the API community experiences rooted in the greater Philadelphia region." In the context of the multifaceted challenges of the COVID-19 pandemic and Anti-Asian hate as well as a renewed urgency for racial justice spurred by the Black Lives Matter movement, Bhargava's paper illuminates the unique intersectional struggles, survival strategies, and solidarity-building endeavors within the API community. According to Wang, this study has broader implications for both archival studies and social network research. "It offers a refreshing vision for imagining "alternative possibilities of futures concerning both queer and non-queer populations" in the post-pandemic world," she said.
About the Author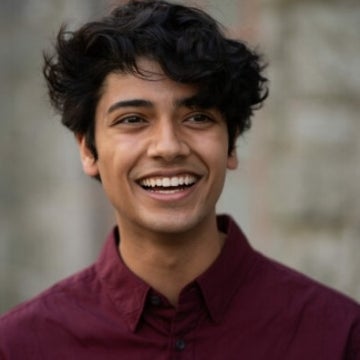 After obtaining his B.A. in Communication from the Annenberg School, Sudeep Bhargava continued his exploration into digital archives and mediated relationships at the Oxford Internet Institute, earning an M.Sc. in Social Science of the Internet.
His master's dissertation examines the impact of personal data archives and shared personal data on users' perception of their social structures and relationships. While at Oxford, he assisted the Fairwork Project, a global initiative to measure labor conditions and standards in the platform economy. Sudeep is currently based in London and is conducting research for Towards a Hybrid Cities Programme, a pilot project based at LSE Cities.