The Center for Advanced Research in Global Communication Welcomes Three New Postdoctoral Fellows
Woori Han, Ali Karimi, and Ayesha Omer will join the Annenberg School in the fall.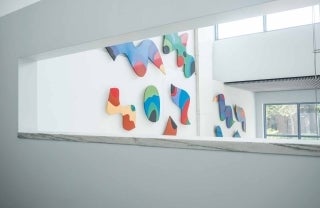 The Center for Advanced Research in Global Communication (CARGC) at the Annenberg School for Communication at the University of Pennsylvania is proud to announce three new CARGC postdoctoral fellows for 2021-2023: Woori Han, Ali Karimi, and Ayesha Omer. Woori Han will be jointly appointed by CARGC and the Center on Digital Culture and Society (CDCS) at Annenberg, both currently directed by Guobin Yang. As the university prepares to return to on-campus activities, these three fellows will join current CARGC postdoctoral fellows Jinsook Kim and Hana Masri, as well as several doctoral fellows and an undergraduate fellow, in producing translocal research grounded in theory and based on primary sources.
Han, Karimi, and Omer emerged from an extremely competitive international pool of candidates. Their selection was determined by an independent committee following rigorous criteria that include overall academic excellence, research productivity, and promise, diversity, and fit with CARGC's mission.
"We're thrilled to welcome these new postdoctoral fellows to our scholarly community," said Guobin Yang, CARGC Interim Director and CDCS Director. "I'm particularly happy to welcome Dr. Han as a joint CARGC-CDCS postdoctoral fellow who will help build stronger connections between the two centers. I'd like to thank Marina Krikorian, Clovis Bergere, and the CARGC Advisory Board for their tireless work in selecting the new fellows."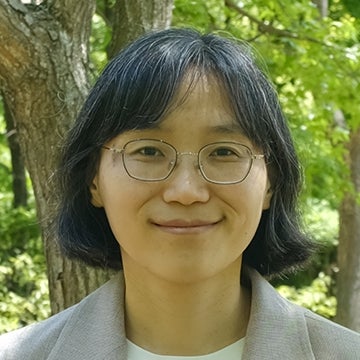 Woori Han holds a Ph.D. in Media and Cultural Studies from the Department of Communication at the University of Massachusetts Amherst. Her research centers on media and cultural activism in the late capitalist, patriarchal, heteronormative, and transnational Korean context. In particular, she examines how digital media and cultural production has become a critical site where contested global and local sexual politics and networked affect can construct social movement, backlash, and new subjectivities.
During her fellowship, she is working on a book manuscript on how LGBTQ Koreans organize activism and claim citizenship in a process of media and cultural production that engenders tension with right-wing anti- LGBTQ movements, Korean developmental nationalism, and global liberal identity politics. She is also looking at the relationship between queer politics and feminist politics in Korea, which are being reconstructed by digital media practices and geopolitical contexts.
Woori's research on feminist cultural movements, feminist media critiques, and queer cultural activism has been published in Communication, Culture & Critique, Media, Culture & Society, and Korea Journal. She is also a recipient of top student paper awards from the International Communication Association (ICA) and the National Communication Association (NCA).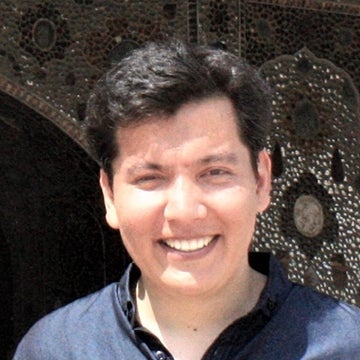 Ali Karimi is a critical information scholar who studies identification technologies and surveillance practices in the Global South. He is especially interested in numerical information and the instruments we use to quantify, classify, and measure things for managerial purposes. He earned his Ph.D. in Communication Studies from McGill University in Canada in 2020. In his doctoral project, he explored the challenges of governance in Afghanistan by examining the role of numerical information — or lack thereof — in administrative practices. Based on primary historical sources and ethnographic fieldwork, his research explains how 'information poverty' has affected the state and the society throughout the modern history of Afghanistan.
His publications include articles in the International Journal of Communication, the Annals of the American Association of Geographers, and the Journal of the Royal Asiatic Society. Ali holds an M.A. in Communication from the University of Ottawa, Canada, and a B.A. in Film Studies from Kabul University, Afghanistan. His research has been supported by the Social Sciences and Humanities Research Council of Canada, Open Society Foundations, and Humboldt Foundation. In his postdoctoral research, he explores the history of the census in Afghanistan and the politics of statistical knowledge and how it is produced, used, and contested.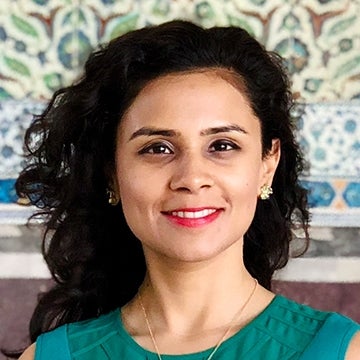 Ayesha Omer completed her Ph.D. from the Department of Media, Culture, and Communication at New York University in 2020. Her scholarship lies at the intersection of media studies, environmental humanities, and global studies. Her book project, Networks of Dust, explores issues of technological mediation, environmental relations, and political sovereignty with respect to Chinese infrastructure in the indigenous borderlands of the Pakistani state, as part of the China-Pakistan Economic Corridor (CPEC) — a flagship project of China's global Belt and Road Initiative (BRI).
Her research draws on multi-sited ethnographic fieldwork, research in Pakistani state archives, visual analysis of digital Chinese and Pakistani media content, CPEC policy documents, and has been supported by several grants, including the American Association of University Women (AAUW) International Doctoral Fellowship and the Global Dissertation Fellowship at NYU Shanghai.
She currently holds a Society of Fellows postdoctoral fellowship at the University of Southern California, division of Cinema and Media Studies. She has a background in mixed-media and public performance art, and her artistic and academic work has appeared in ArtNow, Cityscapes, Tanqeed, and Cultural Studies.