Comm Major Alum Ben Friedman Wins Thouron Award
Thouon Awards give Penn seniors and alums the opportunity to pursue graduate studies in the U.K.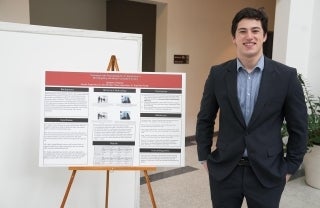 The University of Pennsylvania recently announced the 2021 recipients of the Thouron Award including four Penn seniors and Annenberg School Communication major alum Ben Friedman C'19.
Established in 1960 and supported with gifts by the late John Thouron and Esther du Pont Thouron, the Thouron Award is a graduate exchange program between Penn and United Kingdom universities that aims to improve understanding and relations between the United States and the U.K. Thouron Award winners receive tuition for up to two years, as well as travel and living stipends, to pursue a graduate degree in the U.K.
Friedman earned a bachelor's degree in Political Science and Communication with a minor in survey research and data analytics from Penn in 2019. While at Penn, Friedman was a stellar and involved student. He was president of Penn Consumer Assistance Support & Education, or Penn CASE, a student organization devoted to consumer protection and advocacy in Philadelphia. He played on the varsity sprint football team and was a three-time all-league selection at offensive line. Friedman completed a senior honors thesis and received the C. Nicole Dickerson Award from the Annenberg School, and he was an Academic All-Ivy League selection for Fall 2017-2018.
We recently asked Friedman about life since he graduated from Penn, what his career goals are, and how his Communication major factors in.
How has your career taken off since you graduated in 2019?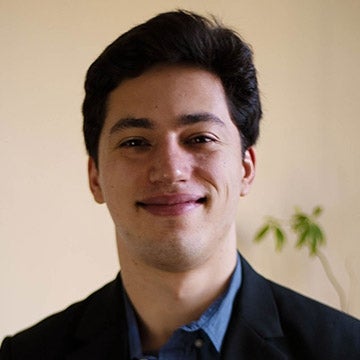 I've been putting my communications education to good use by working on political campaigns! My first job out of undergrad was as New Hampshire Communications Associate on Senator Amy Klobuchar's presidential campaign in the Democratic primary. On the day I was hired, a poll came out that had us at 1%. Six months later, we finished a surprising third in New Hampshire with 19.7% of the vote (more than doubling President Biden's vote share). From there, I managed our press outreach in Massachusetts, Maine, and Vermont as New England Communications Director until Senator Klobuchar dropped out of the race. After the Klobuchar campaign, I briefly worked as a Communications Director in a Congressional race and then took the role of New Hampshire Press Secretary on the Biden campaign in the general election. My job was to serve as a campaign spokesperson and secure positive press coverage for President Biden in the Granite State. It was an unprecedented election in any number of ways, but we were happy with the result!
What motivated you to apply for a Thouron Award?
If there's one lesson I've learned by working in politics over the past two years, it's that democracy is fragile. I applied for a Thouron Award because I wanted to understand the causes and potential remedies of democratic backsliding from an international viewpoint. While I'm proud of the campaigns I've worked for, it's often difficult to see the big picture of American politics when you're in the trenches. James Joyce said that he could only write about his native Dublin while living in Zürich, and I hope that studying public policy in the United Kingdom with the support of the Thouron family and community of scholars will help me see my own country through a clearer lens.
What are your long-term career goals?
I hope to work in a presidential administration or on Capitol Hill in a policy-making or senior staff role. I not only want to advance democracy reform legislation, but also help create effective policy that gives Americans reason to believe that democratic government can deliver for them. One day I may decide to run for office myself.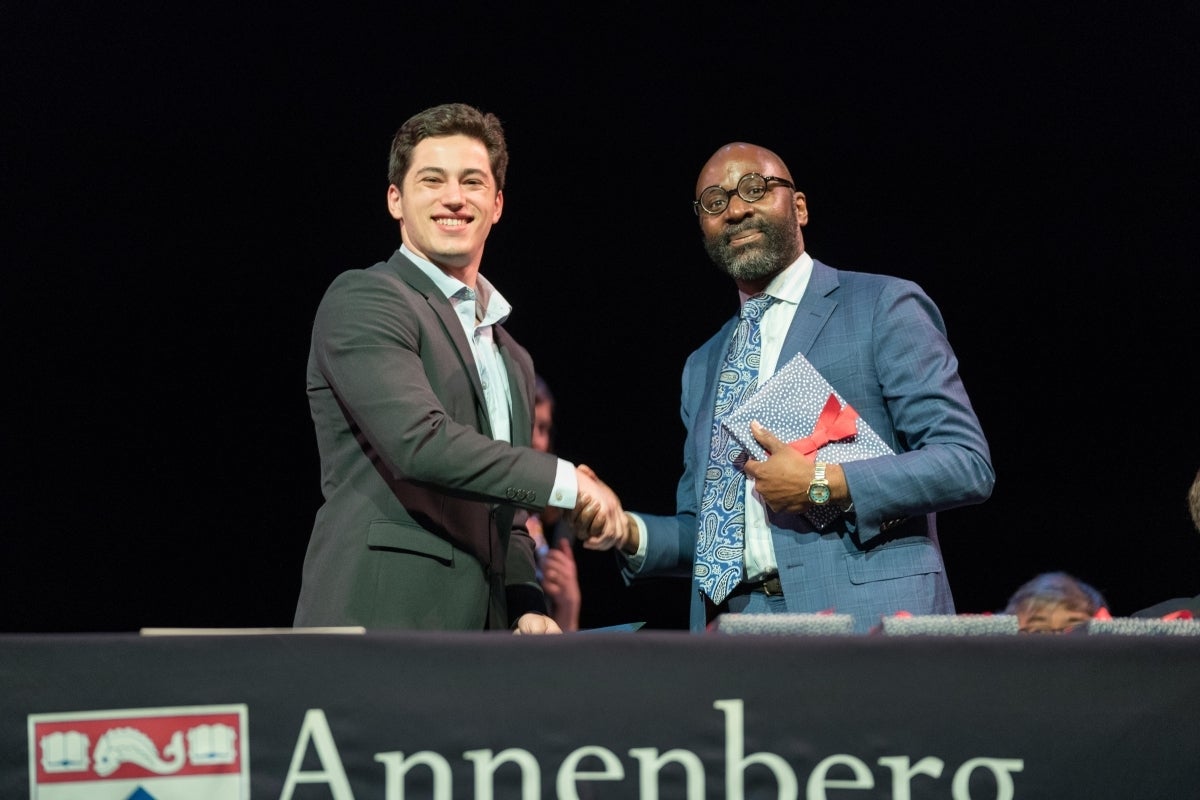 Has your experience as a Communication major impacted your career or educational goals?
Studying Communication at Annenberg laid the foundation for everything that I've done since leaving Penn. I can't count the number of times I've used a principle that I learned from Dr. Winneg's new media class, or one of Professor Eisenhower's lectures on presidential communication, or Dr. Bruneau's peace communication class, among many other courses. Political communication is a powerful tool for social change, and my experience as a Communication major prepared me to make a difference in the real world. I think my Annenberg education built a strong base that I hope to build upon in the United Kingdom.