Culture and Technology Scholar Julia Ticona Studies the Promise and Perils of the Gig Economy
Ticona begins today as an assistant professor of communication at the Annenberg School.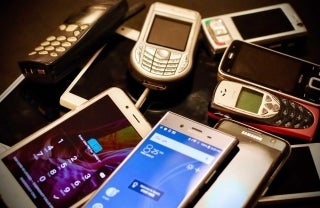 When you see a McDonalds, you might think about the delicious-meets-unhealthy world of Big Macs and fries. But there is a whole strata of society that sees something else first: free internet.
These are the people that Julia Ticona studies: the low-income workers in America who scrape by juggling multiple minimum wage jobs and side hustles. For many, computers and reliable home internet can be unaffordable luxuries, making cell phones an essential lifeline to employers who may call them to work — and induce a childcare scramble — at any time. 
Ticona, who starts today as an assistant professor of communication at the Annenberg School for Communication at Penn, has spent countless hours interviewing nannies, housekeepers, and other participants in the gig economy.
For them, culture and technology collide, creating opportunities for flexible work and endless customers, but also leaving them open to the precarious insecurity, and even cruelty, of algorithm-driven work and make-or-break online ratings.
"For me, following the technology means following the people," says Ticona. "Instead of saying 'I want to study cell phones,' I want to understand the people for whom these cell phones seem to be so important."
Ticona's interest in the topic traces back to her high school days. Like many teenagers, she had a part-time job: she was a Subway sandwich artist, assembling turkey and cheese and tuna subs to order. Ticona observed that many of her co-workers were adult women juggling shift work at multiple jobs while caring for children. To make it work in the late 1990s and early 2000s, they were always on their cell phones. Ticona took note of what a lifeline phones were to coordinate complex lives.
Ticona picked up the thread again in college when she was studying abroad in South Africa. As part of her research, Ticona interviewed refugees from Zimbabwe about their human rights and the violence they encounter.
"All these folks wanted to talk to me about was, 'Do you know how I can get a cell phone?'" says Ticona. "At the time I thought, 'How could they focus on something so frivolous?' not realizing that these technologies are really important for getting a job, keeping in touch with family, letting loved ones know they are safe, and securing all the rights I was asking about."
She is currently writing a book, based on her doctoral dissertation in sociology from the University of Virginia, which was awarded the Association of Internet Researchers best dissertation award. This book, about how both high- and low-wage independent workers use technology to cope with insecure labor markets, is under contract with Oxford University Press.
After receiving her Ph.D, Ticona took a postdoctoral fellowship with Data & Society, a research institute focused on the social and cultural issues arising from data-centric technological development.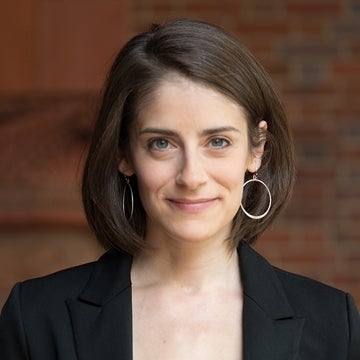 In June, her work there resulted in the report, "Beyond Disruption: How Tech Shapes Labor Across Domestic Work & Ridehailing." In it, she and several colleagues synthesize interviews with more than 100 domestic workers — think housecleaners and nannies — and Uber/Lyft drivers.
One of the key insights Ticona has brought to the study of the gig economy is how much women's role in it has been left out of the conversation.
A self-described methods nerd, Ticona was reading the methodology section of a Pew Research report on gig workers when she was startled to see that nationwide, 55% of people using labor platforms were women the workers studied were women — and they didn't even study Care.com, Sittercity, or Handy, which all specialize in domestic workers. So much of the narrative around gig work comes from drivers and delivery people — industries traditionally dominated by men.
Digging further, she noticed that in 2014, Uber dominated the headlines, but only had 160,000 active drivers. That same year, Care.com, which was far less covered, had 5.3 million workers — primarily female — registered in the US.
"Care.com is still a tech company that very much determines how people find work," says Ticona. "We need to shift to include women in the conversations about the future of work."
At Data & Society, Ticona also led the research for an amicus brief presented to the Supreme Court summarizing the latest research on how cell phones are important to marginalized populations. Low-income Americans don't have reliable access to the internet, she argued, meaning that cell phones become the equivalent of laptops.
"The idea that police would be able to access geographical location info from your cell phone without a warrant because they're 'voluntary' technologies is ludicrous because of how many things we do on our phones," says Ticona. "Try applying for a job without using the internet!"
The Supreme Court agreed.
"Sometimes it can be difficult to see the impact your work has on the world, but that was really clear, which was so gratifying," she says.
Ticona has published articles in academic journals like New Media & Society and Information, Communication and Society, but also in Wired, Fast Company, and Slate. She sees both discourses as important for making her work impactful.
"As a sociologist — and one who studies technology, which is not that common — I have always been on the lookout for places that I fit," says Ticona. "Annenberg has a number of social scientists, but it also struck me as a place that welcomes different approaches coming together to tackle important issues. For me, that has always been the most interesting thing about being a scholar."