Haywood and Jackson Honored by Philadelphia Association of Black Journalists
Doctoral candidate Antoine Haywood and Walter H. Annenberg Dean John L. Jackson, Jr. receive 2023 PABJ Media Professional Awards.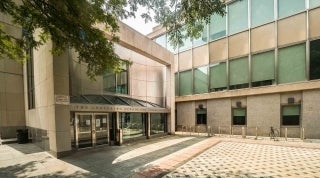 The Philadelphia Association of Black Journalists (PABJ), the oldest association of journalists of color in the United States, announced today that Walter H. Annenberg Dean John L. Jackson, Jr. and doctoral candidate Antoine Haywood are recipients of 2023 PABJ Media Professional Awards.
Each year, PABJ honors extraordinary work in journalism, communications, and community activism in Philadelphia.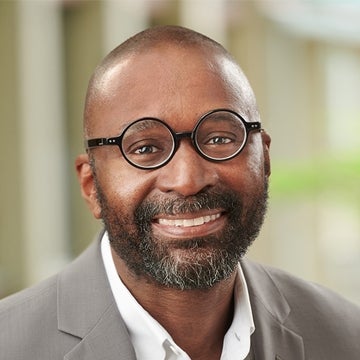 Jackson will receive the PABJ President's Award of Excellence for his leadership in media and academia. Jackson, a member of the Annenberg faculty since 2006, has served as dean of the Annenberg School since 2019, having previously spent four years at Penn's School of Social Policy and Practice. 
Jackson has been a champion of multimodal scholarship, supporting academic work expressed through film, audio, art, dance, and other media. He is a founder and advisor of the student group CAMRA, which fosters interdisciplinary collaborations among scholars, sensory ethnographers, artists, and educators within and beyond the University of Pennsylvania to explore, practice, evaluate, and teach about multimedia research and representation. 
Jackon's most recent films include Bad Friday: Rastafari after Coral Gardens, co-directed with Deborah A. Thomas, and Making Sweet Tea: The Lives and Loves of Southern Black Gay Men, co-directed with Nora Gross and co-executive produced with E. Patrick Johnson.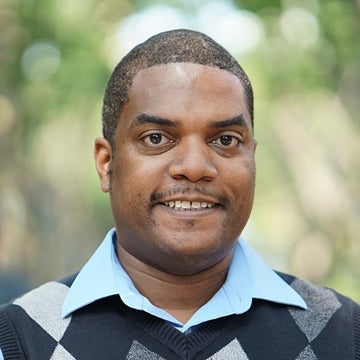 Haywood, who studies communication infrastructures within communities of color, has been awarded the PABJ Impact Award for his extensive community engagement work in Philadelphia, which included eight years at PhillyCAM, Philadelphia's community TV and radio station, serving as its membership and outreach director. Prior to that, he spent eight years as director of community development at the community media station PeopleTV in Atlanta.
PABJ called Haywood "a compassionate scholar who has transformed his love of public access media into thought-provoking research that inspires" and praised Jackson for his outstanding leadership within Penn and in the greater Philadelphia area.
Haywood and Jackson will be honored during a ceremony on Friday, May 19, hosted by PABJ Media Professional Awards Chair Sharron Cooks and PABJ President Ernest Owens.
To learn more about PABJ and the PABJ Media Professional Awards, visit its website here.