Juan Castrillón Named Inaugural Seldes Fellow
The fellowship is named in honor of the Annenberg School's founding dean, Gilbert Seldes.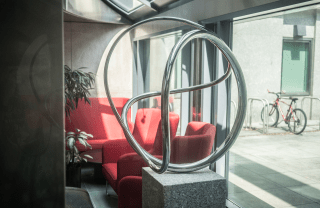 Juan Castrillón, who completed his Ph.D. from the University of Pennsylvania earlier this month, has been named the inaugural Gilbert Seldes Multimodal Postdoctoral Fellow at the Annenberg School for Communication.
The newly established fellowship is named in memory of Gilbert Seldes, Annenberg's founding dean. A decidedly multimodal scholar, Seldes published books of cultural criticism, wrote magazine columns, adapted plays for Broadway, made documentary films, wrote radio scripts, and was CBS's first director of television. Multimodal scholarship has been a core concept at Annenberg since Seldes' time, and the fellowship named in his honor seeks to support today's multimodal scholars as they carve out space for themselves in academia and beyond.
"Theory and practice are inexorably linked, and we are committed to furthering the kinds of scholarship at Annenberg that engage with and benefit the public," says Dean John L. Jackson, Jr. "We look forward to the ways Juan — and future Seldes fellows — will bring this commitment to life through their work."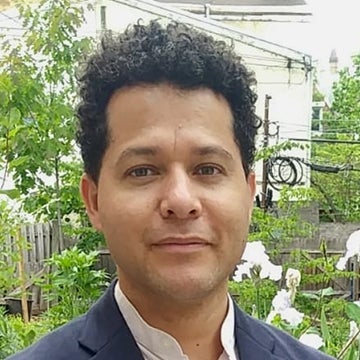 Castrillón's research focuses on analytics of listening, world-building practices, and contemporary healing arts in Anatolia, Turkey; the Northwest Amazon in Colombia; and Philadelphia. He creates experimental ethnography as a performative response to contemporary debates in the academy. He uses filmmaking to develop a cinematic language that is respectful of Indigenous perspectives but also open to contemporary debates on gender and critical race theory.
"I am thrilled to contribute to the entire community of the Annenberg School with my energy and the work I do," Castrillón says. "Receiving this fellowship makes me feel honored, and motivates me to keep building paths of collaboration with those who hear the call to think and to publish research through various modalities of inscription."   
As a Seldes Fellow, Castrillón will provide mentorship to the CAMRA undergraduate fellows program, collaborate with faculty and graduate students on multimodal projects, and continue his research about talismans in contemporary healing and media arts. His work theorizes that talismans thrive among those whose lives have been impacted by settler colonialism. While at Annenberg, he aims to produce peer-reviewed articles, short films, and to foster international collaboration between art-based research collectives.
Castrillón's work has been published in academic journals, and exhibited at film festivals, art galleries, and academic conferences around the world. He is a CAMRA alumni, and an active member of the Center for Research and Collaboration in the Indigenous Americas, and the Substantial Motion Research Network. He received his Ph.D. in Music Studies with a certificate in Experimental Ethnography from the University of Pennsylvania and his B.A. in Anthropology from Universidad de Antioquia.