Julia Cope Awarded 2023 IAMCR Climate Change Communication Research Award
The award recognizes innovative scholarship in climate change communication.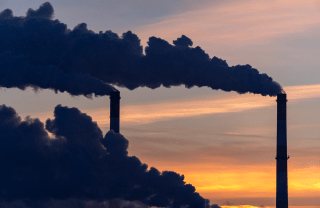 This month, the International Association for Media and Communication Research (IAMCR) announced that Annenberg School for Communication doctoral student Julia Cope has received an IAMCR Climate Change Communication Research Award for her paper "Capturing Climate Claims: A computational text analysis of energy company press releases."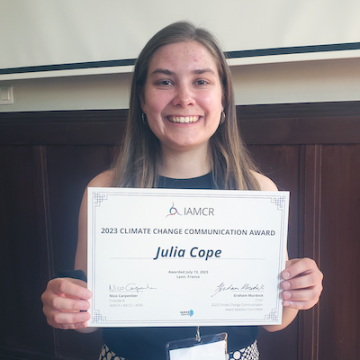 Every year, IAMCR selects three outstanding papers that "develop and explore innovative approaches to climate change communication" for the award.
In the paper, Cope analyzes 22 years of press releases from the five largest U.S. energy companies — ExxonMobil, Chevron, Marathon Petroleum, Phillips 66, Valero Energy — to trace how these corporations have discussed (or not discussed) climate change over the years, as public belief in climate change has increased. 
Cope, who studies climate change discourse and policy, was selected from a highly competitive pool of researchers spanning different fields and career stages.
"[Cope's] paper offers a genuinely innovative methodological approach to interrogating corporate public communication strategies," said Graham Murdock, Emeritus Professor of Culture and Economy at Loughborough University and Chair of the Award Evaluation Panel.
Cope and fellow award winners were honored during a special session at the IAMCR Conference in Lyon, France.