Katie Koeblitz (C'09) to Speak at Annenberg's 2020 Undergraduate Graduation
A filmmaker, Koeblitz has produced and directed narrative films, documentaries, and other video content.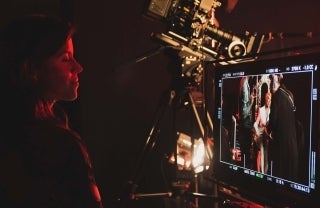 Not many filmmakers have experience in neuroscience and political communication, but Katie Koeblitz brings a unique background to her craft. Although she took a couple of film classes during her undergraduate years at Penn, she focused her efforts largely on the Communication and Public Service (COMPS) program as a Communication major at the Annenberg School, and also found time to minor in cognitive neuroscience.
Koeblitz had long been drawn toward creating visual media and making meaningful content that people could relate to, and majoring in Communication gave her the tools to do that. It also taught her how to be an independent researcher, how to dig deep to find the information she was looking for — skills she says she uses everyday as a documentary filmmaker.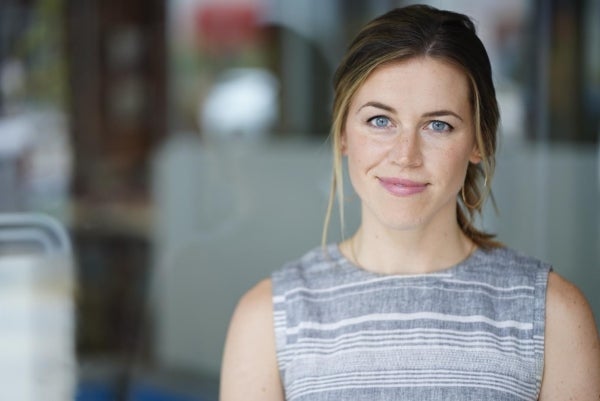 On May 17, Koeblitz will return to Annenberg — well, virtually, anyway — as its 2020 graduation speaker. She's looking forward to sharing her experiences with students, and maybe instilling in them the importance of being a lifelong learner.
"Annenberg taught me to indulge my curiosities and research things that I care about," Koeblitz says. "I learned how to fully immerse myself in research, using books, online materials, microfilm, archives, etc. Majoring in Communication allowed me to be interested in my own topics, and encouraged me to hunker down and learn about them."
After graduating from Penn, Koeblitz went home to Cleveland, Ohio. She wasn't totally sure what the future held for her, and America was in the heart of an economic recession. Luckily for her, Ohio offered a tax incentive for feature film production, enabling her to get her foot in the door of the film industry right in her hometown, rather than moving to New York City or Los Angeles. (Although after building her career in Cleveland, she did eventually make that big move to LA.)
After over a decade in the industry, she now has 14 producing and directing credits to her name, including the G-Funk documentary, short form content for Goop, and the feature film Galveston, starring Elle Fanning and Ben Foster. She's currently working on a documentary on the decline of local journalism and how that's impacting people, especially in so-called "flyover states."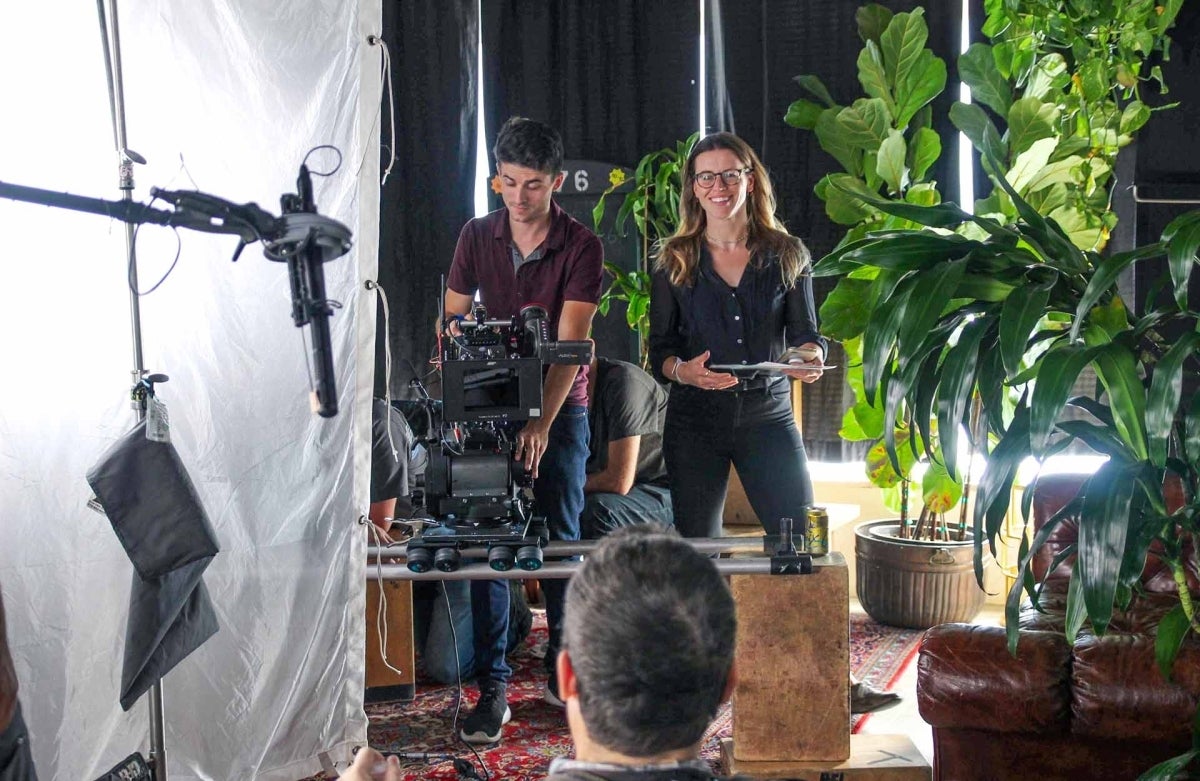 Koeblitz describes her work as the anti-nine-to-five, and loves how dynamic her job is: directing and producing keep her physically active, afford her many opportunities to work with new people, and constantly present new challenges. She also gets to use both sides of her brain; she says filmmaking takes creativity and logic.
In her personal life, Koeblitz spends time with friends — several of whom she knows from her Penn days — and her two rescue pups, Maybel and Pete, and self-describes as obsessed with reading. Looking to add a book or two to your reading list? She recommends Ronan Farrow's Catch and Kill, and anything by fantasy author Haruki Murakami or poet Mary Oliver.
Katie Koeblitz will speak at the virtual Communication Major Graduation Ceremony on May 17, 2020. 
Update: The video and transcript of her speech can now be found here.