Lee and Mahoney Win 2023 James D. Woods Award
The award recognizes Annenberg graduate students for outstanding teaching.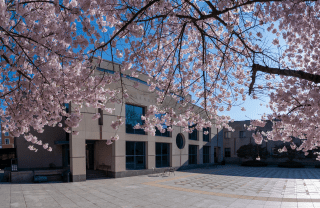 Doctoral students Jenny Lee and Brendan Mahoney have been named co-recipients of the 2023 James D. Woods Award, and will receive the award at Annenberg's Ph.D./M.A. Graduation Ceremony on May 15. 
Given in memory of Annenberg graduate student James D. Woods, the award is granted to an outstanding graduate teaching assistant.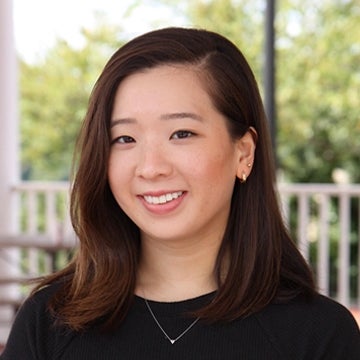 Doctoral student Jenny Lee is a member of the Center on Digital Culture and Society, and studies the intersection of labor, surveillance, and identity.
 
As a Teaching Fellow for COMM 1230: Critical Theories of Popular Culture, her thoughtfulness, energy, and commitment to students earned her a nomination from Professor Jessa Lingel. Lingel praised Lee's rapport with students, her willingness to assist other Teaching Fellows, as well as her teaching abilities.
"Her guest lecture had one of the most robust classroom discussions that we had all semester long," she said. "She has a gift for connecting with and advocating for students, she's fair but generous in evaluating student work, and she brings a wonderful amount of energy to the classroom."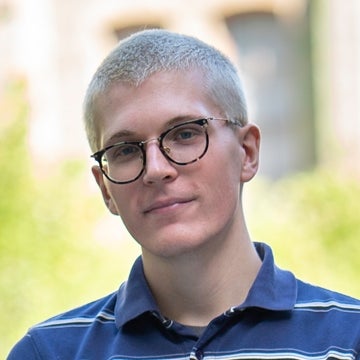 The second award recipient, Doctoral Candidate Brendan Mahoney, studies the relationship between the internet and ideology, and the processes through which digital platforms afford and disrupt social movement spaces.
As a Teaching Fellow for COMM 1250: Introduction to Communication Behavior, Mahoney's enthusiasm, passion, and talent for teaching led Professor Yphtach Lelkes to nominate him for the award.
Lelkes was impressed by Mahoney's creativity — evidenced in the materials he created for the class — which Lelkes called challenging and innovative, as well as Mahoney's dedication to teaching. Lelkes praised Mahoney's guest lecture on social movements, citing his "dynamic and interactive teaching style."
"Brendan consistently demonstrated their enthusiasm for the subject matter, and their passion for teaching was evident in every interaction with students," said Lelkes. "I can honestly say that Brendan cared more about their students' success than anyone I have ever worked with."