Ph.D. Student Louisa Lincoln Selected as 2021 Lipman Fellow
The yearlong fellowship emphasizes multidisciplinary collaboration, leadership training, and learning about philanthropy in the social sector.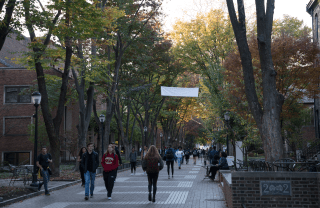 Doctoral student Louisa Lincoln has been named as one of 12 Lipman Fellows at the University of Pennsylvania for the 2021-22 academic year.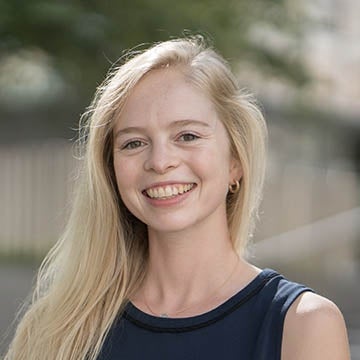 The Barry & Marie Lipman Family Prize, administered by Penn through the Wharton School, is awarded annually to an organization that demonstrates strong impact, leadership, and innovation in working on social challenges. Lipman Fellows, recruited from graduate schools across Penn, have the opportunity to develop their leadership skills while learning about philanthropy and the social sector within a multidisciplinary team. 
"I'm thrilled to be part of this year's Lipman Family Prize Fellowship cohort. Given my professional background in journalism fundraising and my research interests in funding models for nonprofit news, getting hands-on experience with philanthropic giving in the social sector will be invaluable," Lincoln says. "In addition to the concrete skills I'll gain through this program, I hope to come away with a greater understanding of the intricacies of the grant-making process that I can apply to my work in the journalism funding space."
Lincoln also looks forward to building relationships with graduate students across Penn's campus and bringing an interdisciplinary approach to her work.
Lincoln's research focuses on sustainable business models for journalism, particularly nonprofit news and public media. She graduated from the University of Wisconsin-Madison with a Bachelor's of Science in Journalism and Political Science and a certificate in Gender and Women's Studies. Before coming to Penn, Lincoln worked in fundraising and business development roles at nonprofit media organizations including PRX, Public Radio International, NPR, and the Wisconsin Center for Investigative Journalism. She currently serves on the Steering Committee for the Center for Media at Risk.