Yphtach Lelkes Named 2023-2024 Center for the Study of Democratic Politics Fellow
He will spend the next academic year in residence at Princeton University.
Princeton University's Center for the Study of Democratic Politics (CSDP) has named Annenberg Professor Yphtach Lelkes as one of its fellows for 2023-2024. CSDP fellows pursue research and contribute to the intellectual life of the Center, the Princeton School of Public and International Affairs, and the Department of Politics.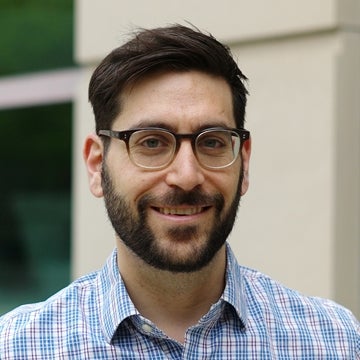 Fellows are postdoctoral or senior researchers, whose work focuses on empirical research on democratic political processes and institutions.
Lelkes is one of four fellows selected from universities across the United States. As a fellow, Lelkes will be appointed as a Visiting Research Scholar for the 2023-2024 academic year. His research focuses on political information and its impact on political attitudes and behaviors, with a particular emphasis on affective polarization. He co-directs the Polarization Research Lab and the Center for Information Networks and Democracy.
 
During his time at CSDP, Lelkes will continue his research on democracy and polarization, with an eye to completing a short book, among other projects.
The other fellows who will be in residence at CSDP this coming year are Masha Krupenkin (Boston College), Kyuwon Lee (NYU), and Connor Phillips (Harvard).