Daniel Hopkins is a political scientist whose research centers on American politics, with a special emphasis on racial and ethnic politics, state/local politics, political behavior, political communication, and research methods.
In addition to his position in Political Science, he holds a secondary appointment at the Annenberg School for Communication. He is the author of more than 40 scholarly articles as well as the book The Increasingly United States: How and Why American Political Behavior Nationalized (University of Chicago Press, 2018). A co-founder of the Philadelphia Behavioral Science Initiative, he has served on the White House Social and Behavioral Sciences Team as well as for the City of New York.
Education
B.A., Harvard University, 2000
Ph.D., Harvard University, 2007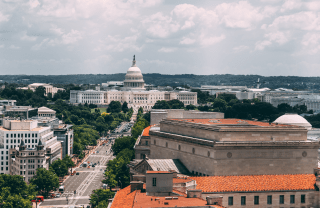 News
We've compiled a helpful list of all presentations being given by Annenberg authors.