Annenberg C3 First Books Series Book Talk: Allison Page, Old Dominion University
November 8, 2022
5:00pm-7:00pm
Annenberg School Room 500
Audience
Open to the Public
Annenberg C3 First Books Series - Media and the Affective Life of Slavery
The second Annenberg C3 First Books event for Fall 2022 will be a discussion with Allison Page about her new book, Media and the Affective Life of Slavery (University of Minnesota Press, 2022). The discussion will be moderated by Annenberg doctoral student Cienna Davis. This will be an in-person event and there will be a reception in ASC 500. All are welcome!
About the Book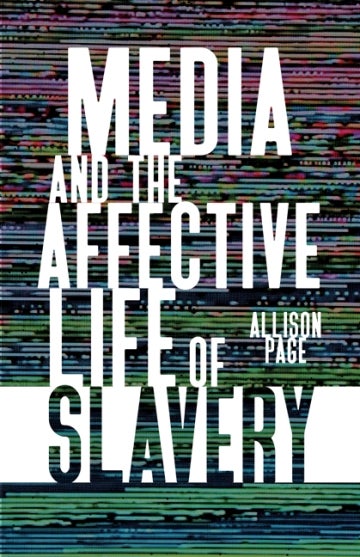 Amid fervent conversations about antiracism and police violence, Media and the Affective Life of Slavery delivers vital new ideas about how our feelings about race are governed and normalized by our media landscape. Allison Page examines U.S. media from the 1960s to today, analyzing how media culture instructs viewers to act and feel in accordance with new racial norms created for an era supposedly defined by an end to legal racism.
From the classic television miniseries Roots to the edutainment video game Mission 2: Flight to Freedom and the popular website slaveryfootprint.org, Media and the Affective Life of Slavery provides an in-depth look at the capitalist and cultural artifacts that teach the U.S. public about slavery.


 
About the Speaker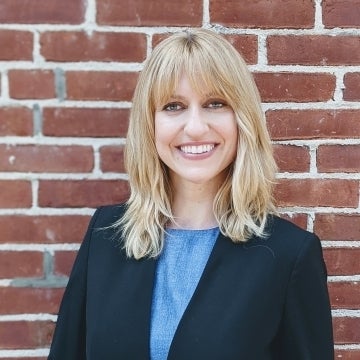 Allison Page is Assistant Professor of Media Studies with a joint appointment in the Institute for the Humanities and the Department of Communication and Theatre Arts at Old Dominion University. Her work has been published in Cultural Studies, Television and New Media, the Journal of Consumer Culture, Feminist Media Studies, Cultural Studies/Critical Methodologies, the International Journal of Cultural Studies, and Communication, Culture and Critique. In 2021, she was named a Mellon Emerging Faculty Leader, which awarded her funding to begin research on her next book project, The Cultural Politics of Policing, which historicizes the entanglement of race, policing and media technologies in the United States.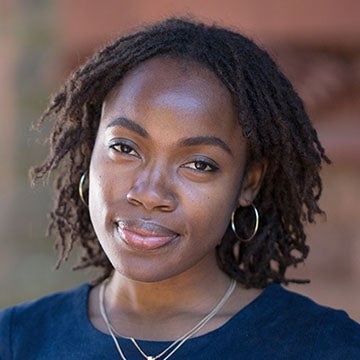 About the Moderator
Cienna Davis is a third-year doctoral student at the Annenberg School for Communication. Her research focuses on performances of race, gender and sexual identity online, as well as the role of the Internet and digital technologies in racial identity formation, particularly as it relates to Black girlhood. She is also interested in Black feminist community organizing and embodied modalities of Black community care and healing.
About the Series
First Books is an initiative of the Annenberg Center for Collaborative Communication (Annenberg C3) directed by Professor Sarah Banet-Weiser and co-hosted by the University of Pennsylvania and University of Southern California's Annenberg Schools for Communication. The series invites some of the most exciting new scholars from across the field of media and communication to share their work with the Annenberg community while also offering insights about the challenges and rewards that come with first-time book authorship. First Books has three aims: to celebrate and champion first-time book authors; to introduce members of the Annenberg community to path-breaking new texts in the field; and to help demystify the craft of book-writing by creating a space for dialogue and exchange between new authors, early career scholars and graduate students.
Equal parts seminar, book talk and launch party, First Books talks are open to all members of the Annenberg community: established authors, new authors and our many authors-to-be.
Disclaimer: This event may be photographed and/or video recorded for archival, educational, and related promotional purposes. We also may share these video recordings through Annenberg's website or related platforms. Certain events may also be livestreamed. By attending or participating in this event, you are giving your consent to be photographed and/or video recorded and you are waiving any and all claims regarding the use of your image by the Annenberg School for Communication. The Annenberg School for Communication, at its discretion, may provide a copy of the photos/footage upon written request.