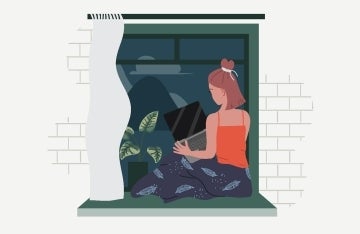 CARGC Book Talk: Samira Rajabi, University of Colorado
Audience
Open to the Public
All My Friends Live in My Computer: Trauma, Tactical Media, and Meaning
Click here to register for the event on Zoom
About the Book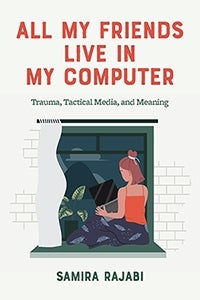 All My Friends Live in My Computer combines personal stories, media studies, and interdisciplinary theories to examine case studies from three unique parts of society. From illness narratives among breast cancer patients to political upheaval among Iranian-Americans, this book examines what people do when they go online after they have suffered a trauma. It offers in-depth academic analysis alongside deeply personal stories and case studies to take the reader on a journey through rapidly changing digital/social worlds.
When people are traumatized, their worlds stop making sense, and All My Friends Live in My Computer explores how everyday people use social media to try and make a new world for themselves and others who are suffering. Through its attention to personal stories and application of media theory to new contexts, this book highlights how, when given the tools, people will make meaning in creative, novel, and healing ways.
About the Speaker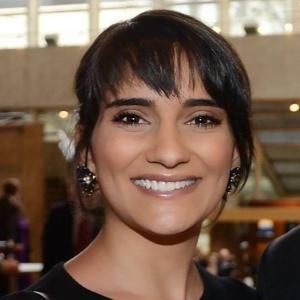 Samira Rajabi is currently an Assistant Professor of Media Studies at the University of Colorado. Previously she was a Postdoctoral Fellow at the Center for Advanced Research in Global Communication at the Annenberg School for Communication at the University of Pennsylvania. Her recent book All My Friends Live in My Computer: Trauma, Tactical Media and Meaning was published in May 2021 from Rutgers University Press. The book covers Rajabi's interest in issues around digital media, meaning making, health, and trauma. 
Rajabi completed her doctoral degree in Media Research and Practice at the University of Colorado at Boulder, where her research focused on digital media's affordances in meaning making processes. She also has a degree in Business Management and Entrepreneurship, and a minor in French from the University of Colorado at Boulder, as well as a master's in International and Intercultural Communication from the University of Denver's Josef Korbel School of International Studies and the School of Journalism and Mass Communications.
Her work at the University of Denver focused on development, and social media as resistive tools in social movements and women's rights advocacy. Rajabi's scholarship covers digital media, trauma, social media, media affordances, disability studies, feminist disability studies, development, international relations, feminist theory, and communication. She is also a freelance qualitative research consultant specializing in research design and qualitative analysis.
Disclaimer: This event may be photographed and/or video recorded for archival, educational, and related promotional purposes. We also may share these video recordings through Annenberg's website or related platforms. Certain events may also be livestreamed. By attending or participating in this event, you are giving your consent to be photographed and/or video recorded and you are waiving any and all claims regarding the use of your image by the Annenberg School for Communication. The Annenberg School for Communication, at its discretion, may provide a copy of the photos/footage upon written request.