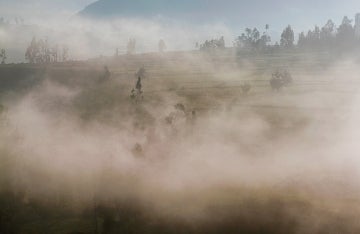 CARGC Colloquium: Ayesha Omer, Annenberg School
January 27, 2022
1:00pm-2:00pm
Audience
Open to the Public
"Dust and the Digital Borderland"
Click here to register for the event on zoom
Photo Credit: by Jessica Knowlden / Unsplash
About the Talk
In this talk, Ayesha Omer follows an overland fiber optic cable from China's Xinjiang region across the internationally-disputed territories of Gilgit-Baltistan to the Pakistani capital of Islamabad, as part of China's global Belt and Road Initiative. She charts the formation of a digital borderland in the Himalayan and Karakoram mountain ranges through the institution of digital communications, surveillance, and border customs infrastructure. Drawing on ethnographic fieldwork, archival research, and leaked policy documents, this talk demonstrates that instantaneous digital connection is produced on fraught grounds amidst an environment in ruin. Omer explores these shifting formations across the digital borderland in relation to local imaginaries of futures filled with "dust". She argues that dust is a counter-imaginary of global connection.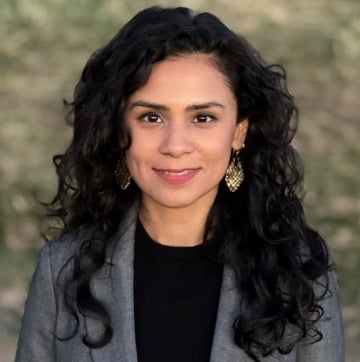 About the Speaker
Ayesha Omer's scholarship lies at the intersection of media and communication studies, environmental humanities, and global studies. Her book manuscript, Networks of Dust: Media, Infrastructure, and Ecology along the China-Pakistan Economic Corridor, explores issues of technological mediation, environmental relations, and political sovereignty with respect to Chinese infrastructure in the indigenous borderlands of the Pakistani state. She completed her Ph.D. from the department of Media, Culture, and Communication at NYU, and currently holds a Postdoctoral Fellowship at the Center for Advanced Research in Global Communication, University of Pennsylvania. She has a background in mixed-media, public performance art and her artistic and academic work has appeared in ArtNow, Cityscapes, Tanqeed, and Cultural Studies.
Disclaimer: This event may be photographed and/or video recorded for archival, educational, and related promotional purposes. We also may share these video recordings through Annenberg's website or related platforms. Certain events may also be livestreamed. By attending or participating in this event, you are giving your consent to be photographed and/or video recorded and you are waiving any and all claims regarding the use of your image by the Annenberg School for Communication. The Annenberg School for Communication, at its discretion, may provide a copy of the photos/footage upon written request.