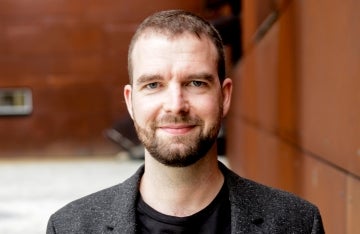 Catering to the Interests of the Richest or Staunch Fighters for Social Justice? A Long-term Perspective on Media Discourses of Economic Inequality in the U.S. Press
November 30, 2022
11:45am-1:00pm
Annenberg School for Communication, Room 223
Join MIC's Visiting Scholar, Hendrik Theine, for a lunchtime talk about his research on media discourses of inequality.
Income and wealth inequality have increased remarkably since the 1980s, marking a profound challenge for the U.S. Not only are the richest becoming even richer; the bottom 10% struggle with a standard of living that is worse in comparison to some of the poorest European countries. This growing concentration of economic inequality has been identified as a key factor contributing to the increasing polarization of U.S. society, giving rise to substantial societal and political problems such as the increasing economic and political power of the rich. 
Against this background, this talk draws on ongoing research exploring the discourses of economic inequality across different types of news media, which — aside from a few case studies — has not been comprehensively studied thus far. Based on quantitative and qualitative methods in the framework of critical discourse studies, this research shows the long-term evolution of the various topics that constitute the discussion around economic inequality. It will assess, as well, the effect of newspaper political orientation and ownership structures on discourses of inequality. 
Lunch will be provided, beginning at 11:45am. Please RSVP to briar.smith@asc.upenn.edu.
Disclaimer: This event may be photographed and/or video recorded for archival, educational, and related promotional purposes. We also may share these video recordings through Annenberg's website or related platforms. Certain events may also be livestreamed. By attending or participating in this event, you are giving your consent to be photographed and/or video recorded and you are waiving any and all claims regarding the use of your image by the Annenberg School for Communication. The Annenberg School for Communication, at its discretion, may provide a copy of the photos/footage upon written request.